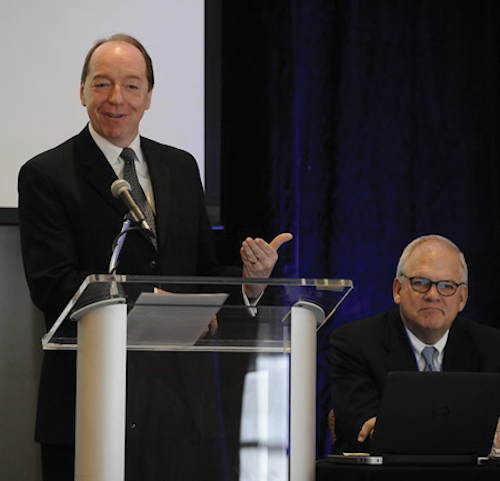 Simon Hearne
I recently had the opportunity to speak at a Dental Trade Alliance event held during the Chicago Midwinter Meeting, called "The Dilemma and Impact of Gray Market Product Sales." We're pleased with the increased attention being paid to this issue because it doesn't only hurt manufacturers like us-it puts the reputation of dentists and distributors at risk, and worst of all, it compromises patient safety. Our company's global presence has given us a look at how these markets function around the world and at the factors driving the players involved. Our message to the industry is that we all need to work together to combat this problem.
When we talk about the gray market, we are talking about products sold through an unsecured supply chain. These products fall into three primary categories:
1. Products that are diverted from an authorized channel: These products often don't comply with local laws and may have compromised quality due to improper handling or storage conditions.
2. Repackaged or relabeled products: These practices often happen with products nearing the end of their shelf lives. Gray market dealers may change or remove the expiration date and repackage the product in order to sell it to unsuspecting buyers. In some cases, products may be sold years past their expiration date, which can lead to problems such as improper curing or bonding.
3. Counterfeit goods: These are fake products designed (with varying levels of competence) to look authentic. Products in this category are the least common but should be of the highest concern for the industry, as they pose the greatest risk to patient safety.
It's difficult to isolate these three types of gray market goods from one another. Often, all three will pass through the same supply chains, with a dealer offering a diverted product next to a counterfeit product. While reliable statistics are hard to come by, the World Health Organization (WHO) estimated in 2010 that more than 8% of medical devices in circulation were counterfeit. The WHO also projected that the market for such devices would increase dramatically in the coming years.
Unfortunately, I agree with the WHO. There are a number of powerful factors facilitating this problem. Global currency fluctuations can provide strong incentives for gray market dealers, with prices for products varying by up to 40% across borders. We estimate that it takes only a 20% to 25% price variance around the world to attract gray market exportation and importation, so when a currency crashes by 30% to 40%, a significant opportunity develops for these players.
Setting currency variations aside, price variances by manufacturers and distributors themselves can encourage the gray market. If a distributor decides to lower its margins temporarily in order to gain share from a competitor, it puts cheaper products on the market, which allows more opportunity for those products to reach an unsecured supply chain.
An additional contributor is the ease of global online shopping, coupled with decreased trade barriers. Many of us have probably had the experience of buying something online at a great price, only to find when it reached us that it wasn't what we expected. These experiences have desensitized many people to the issue and created a tolerance for inconsistency. We tell ourselves that if the price is low enough, we can put up with the occasional lemon. While this might be OK with a consumer electronic device, it's quite different when the product might be in someone's mouth for 10 years or more.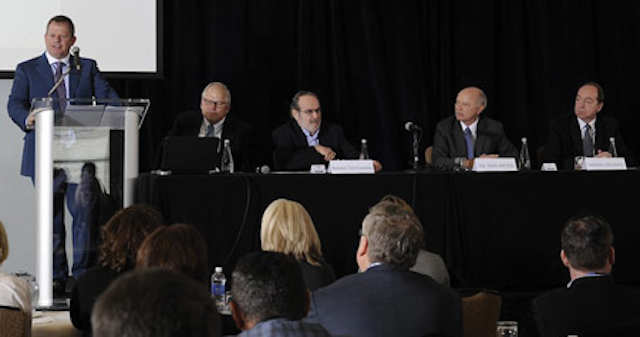 Finally, there is the drive for increased cost cutting at dental practices. While a dentist in solo practice is likely involved and informed enough to avoid gray market dealers, we see a larger issue within corporate group practices and chain clinics. In these environments, the person who makes the purchasing decisions may be several steps removed from the operatory and may simply be responding to pressure to shave costs. This person will likely never see the outcome of bad purchases or have to work with the materials in a clinical setting.
So what can be done to combat this problem? As stated at the beginning of this article, manufacturers, distributors, and dentists must work together to protect patient safety. 3M ESPE Dental has implemented sophisticated security measures to minimize diversion and counterfeiting, and we are seeing a new trend of distributors and manufacturers collaborating to certify supply chain integrity.
For the individual dentist, the path forward is simple: First, remember that if a deal seems too good to be true, it probably is. Second, buy products only from a manufacturer's authorized distribution channels. If you have any question about whether a distributor is authorized, contact the manufacturer to inquire.
We are all responsible for preserving the integrity of our industry and protecting patients, and by working together, we will have the strongest defense.
---
Simon Hearne earned an honors degree in biochemistry and molecular biology from Leeds University. He gave up his doctoral studies in molecular biology to embark on his corporate career, taking on a number of roles within the pharmaceutical industry in London, Germany, and Australia. In 2010, he relocated to Saint Paul, Minnesota, where he lives with his wife and four children, to take on the role of international vice president for 3M ESPE Dental.