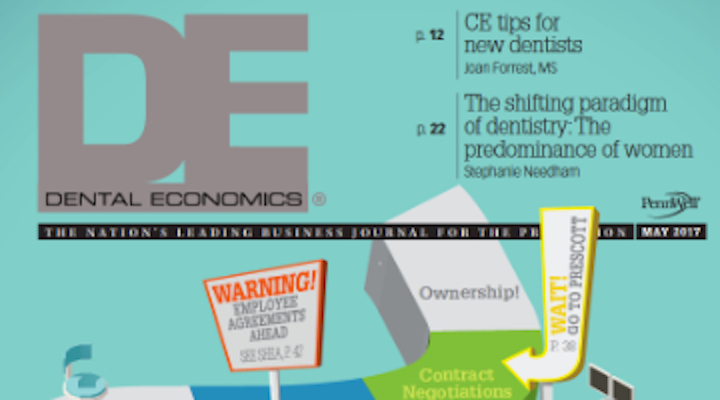 In this article, Stephanie Needham highlights the influence women have had on the dental profession and looks ahead to the future.

It's an undeniable fact: women are a significant part of and influence on dentistry. The numbers have grown steadily since the early 1980s. Between 1984 and 1985, women accounted for 23.7% of dental school graduates. (1) By 2013 and 2014, they accounted for nearly 48% of graduates. (2) Today, women also hold about 35% of full-time and 30% of part-time faculty positions at dental schools. (3) Their influence doesn't end there.
Women hold positions of significant power in the profession. The past two American Dental Association presidents were women. Since 2001, the number of licensed dentists who are women has grown from 26,870 to just shy of 48,000. (4) That's an incredible increase in just 15 years, and that figure continues to grow every year. "Looking back on my career, dentistry was just a good fit for me. And I think women fit really well in the field of dentistry," said Diane Earle, DDS, managing dental director at Kool Smiles.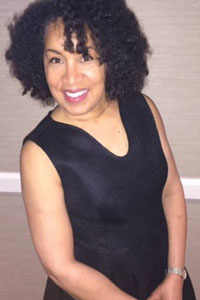 Diane Earle, DDS, managing dental director at Kool Smiles; women in dentistry" title="Diane Earle, DDS, managing dental director at Kool Smiles">
Diane Earle, DDS, managing dental director at Kool Smiles
Women fit well in dentistry
Natural ability
Concerned dentists, regardless of their genders, evaluate and administer quality treatment and care in much the same way. Where women often differ is how they interact with and listen to their patients. "Women dentists generally foster relationships first. We are inherently supportive and nurturing in nature, versus directive in our approach to solving problems. That, I believe, stems from the fact that we are, at our core, caregivers," said Dr. Earle.
Women dentists also tend to work with patients to meet their needs and address financial, personal, or insurance limitations. "I always wanted to have a formula that provided my patients with the care they needed and deserved, never driven by insurance constraints," said Thalia Shirley, DDS, owner of 360 Smiles in Dallas, Texas. "I think women take more time with patients to address their concerns," she continued. "We also look at the patient's full life picture, not just the patient in the chair."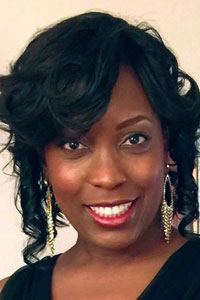 Thalia Shirley, DDS, ; women in dentistry" title="Thalia Shirley, DDS, ">
Thalia Shirley, DDS, owner of 360 Smiles in Dallas, Texas
Practice flexibility
Dentistry allows women flexibility with hours, office setup and culture, and administrative involvement. Many women tend to juggle more balls than men between their careers, families, homes, and communities. This might explain why many women choose to work in group practices, which offer flexible work hours and reduced administrative responsibilities.
Generally speaking, female dentists work approximately 3% fewer hours than male dentists. (5) This doesn't mean they're less productive or less profitable than their male counterparts. Quite the contrary. "Early on I learned that it was important to have a healthy work-life balance. I believe this is what makes me a good dentist," said Dr. Thalia Shirley.
Also, some women prefer to work different hours (e.g., 7:00 a.m. to 3:00 p.m.) to accommodate family demands. "The more you have to do, the more organized you have to be," said Dr. Diane Earle. "With three children, I had to be very organized and plan ahead my schedule. That said, I always had a strong commitment to patient care."
Mentorship sensibility
Mentorship is an important underpinning of women's success in dentistry. Mentors don't just pave the way for mentees' success at dental school and in practice; they share invaluable wisdom and insights learned through their experiences in a male-dominated profession.
"My mentor told me to be prepared for professors who would tell me women can't extract teeth and handle the manual part of being a dentist. She always said, 'Don't let anybody tell you that, just because you're a woman, you can't do something.' And she was right," said Dr. Earle.
Women in dentistry continue to mentor one another today. "I think it's because my patients saw me practicing dentistry that they saw themselves in the same career. It has been my honor to influence and help mentor many of my patients through the years," said Dr. Earle. Dr. Shirley concurred: "I've always tried to be available to help other young professionals as they develop and grow."
The paradigm is shifting
With many men aging out of dentistry in the next five to 10 years, women are positioned to lead the profession. In the United States, 60% of all practicing dentists under the age of 44 are women. (5) It's estimated that dentistry will become a female-dominated profession by 2020. (5)
The impact on dentistry will be profound. According to Dr. Earle, women tend to share more and learn from one another. "We also tend to be less competitive than men. We seek each other's advice and work together because ultimately we all want what's best for our patients."
Their influence goes beyond patient care. "In the early '90s, I wanted to advertise my practice," said Laura Koch, DMD, owner of Koch & Crossley Dentistry in Warner Robbins, Georgia. "It was unheard of and frowned upon by the local dental community. Today, everyone does it."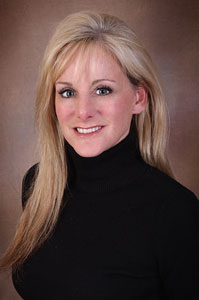 Laura Koch, DMD, owner of " title="Laura Koch, DMD, owner of ">
Laura Koch, DMD, owner of Koch & Crossley Dentistry in Warner Robbins, Georgia
Many women are trailblazers and strategic thinkers who recognize and act on opportunities. "I remember asking an oral surgeon to work at my office one to two days a week to provide oral surgery to my patients," said Dr. Earle. "He hesitated because he didn't want to lose referrals from other dentists. I explained how it would be a win-win for us both." Even though Dr. Earle met resistance, she made it work, and her colleague didn't lose referrals from other dentists. Today, this is the preferred model for many oral surgeons.
The rise of group practices may be related to women's desire for work-life balance. Dentistry has always been considered a "cottage industry," in which dentists work in isolated practices without affiliations. Physicians have long worked in more communal practices affiliated with hospitals or outpatient clinics, but this is new to dentistry. Going forward, dental practices will be more communal as well—and it's primarily due to women. "In the long run, this change will be beneficial to both patients and practitioners," said Dr. Earle. The bottom line is that dentistry and patient care will be well served by women leading the way in the very near future.
The phenomenon is global
The number of women practicing dentistry worldwide has grown significantly over the past 20 to 25 years. Women account for more than 60% of all practicing dentists in Europe. (6) In Finland, 75% of all practicing dentists are women, compared to 48% in Russia, 57% in the United Kingdom, and approximately 40% in Canada. (7) These numbers continue to grow.
Women also hold deanships at prestigious dental schools in places around the world, including the United Kingdom, China, Germany, and India.7 In fact, 15% of India's dental school deans are women. (7) Women also account for 50% to 60% of dental school students in India. (7)
"When I graduated dental school in India back in 1998, women accounted for about 20% of the class. Today in India, women are the majority of dental school students," said Chaitra Shanthagowda (Gowda), DDS, owner of Alden Bridge Family Dental in The Woodlands, Texas. "I was always fascinated with the dental tools and how my dentist could quickly fix a tooth and return a smile back to a patient's face. That's why I decided to go into the field of dentistry: to make a difference in the smiles and overall well-being of my patients."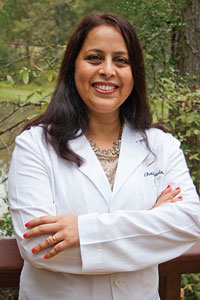 Chaitra Shanthagowda (Gowda), DDS, owner of Alden Bridge Family Dental in The Woodlands, Texas; women in dentistry" title="Chaitra Shanthagowda (Gowda), DDS, owner of Alden Bridge Family Dental in The Woodlands, Texas">
Chaitra Shanthagowda (Gowda), DDS, owner of Alden Bridge Family Dental in The Woodlands, Texas
Women's impact on the dental profession has been felt around the globe, including in countries where women have been marginalized with limited opportunities and influence.
Perseverance pays off
Building a successful dental practice takes hard work and dedication. Back in the late 1980s and early 1990s, it also required perseverance and patience dealing with gender discrimination. Imagine applying for a loan to start or build a dental practice and having a bank officer ask if you could "work while menstruating." Mind-blowing, right? In fact, this question was asked of Dr. Earle when she wanted to secure a loan to build her practice. "Back then, women didn't get bank loans on their own. I accepted the fact that the loan had to be in both my name and my husband's name," said Dr. Earle. "What I didn't accept was the question about my menstrual cycle. But that was the mentality I had to deal with to get a loan."
Thankfully, the hard work and steadfastness of women like Dr. Earle were not in vain. They helped break down misconceptions about women's abilities to become successful dentists and run prosperous practices. Today, women can expect to be treated fairly and equally by banks and other industry professionals.
---
Get to know the featured dentists
These four extraordinary women have paved the way for women dentists, and they have influenced the way dentistry is practiced today. They are all forces to be reckoned with because they are smart, resourceful, and innovative. They have also mentored and helped many women successfully enter the profession of dentistry. Here are their personal stories.
Diane Earle, DDS
Dentistry was always the logical career choice for Dr. Earle because it enabled her to combine a love of artistic design with health care. From 1983 to 2009, she successfully ran a private practice in Dallas, Texas, while also working as clinical director of Monarch Dental. Dr. Earle earned an MBA in health-care management and later joined Kool Smiles, General Dentistry for Kids. As a managing dental directorat Kool Smiles, Dr. Earle heads the peer-to-peer mentor program, helping dentists expand technical skills, leverage cooperative relationships, and sharpen patient and team communications. Dr. Earle is committed to working with underserved and underinsured communities in Texas through Texas Dental Association Mission of Mercy events. She enjoys spending time with her husband, their three grown children, and their four grandchildren.
Chaitra Shanthagowda (Gowda), DMD
When Dr. Gowda earned the prestigious OPAL (Outstanding Performance and Leadership) Award in 2014, she was honored and surprised. But her patients weren't! That's because Dr. Gowda puts her heart and soul into every single patient interaction, ensuring that they are well-informed and receive excellent care. Born and raised in India, Dr. Gowda moved to the United States in 1998. She earned her DMD from Nova Southeastern University in Fort Lauderdale, Florida. She has practiced dentistry for more than 13 years and owns Alden Bridge Family Dental in The Woodlands, Texas. In 2016, the Oral Cancer Foundation (OCF) recognized Dr. Gowda as an OCF Ambassador and a partner in oral cancer awareness. Dr. Gowda became involved with OCF because of a patient who lost his battle with oral cancer. She enjoys spending time and traveling with her husband and two children.
Laura Koch, DMD
Ever since Dr. Koch was a young girl, she wanted to raise and show Arabian horses. This dream came true after she completed her education and built two dental practices. She earned a BS in psychology from Michigan State University in 1985, then continued her studies at the Medical College of Georgia, earning a BS in dental hygiene and a DMD. Her two practices, located in Warner Robins and Atlanta, Georgia, specialize in both general and cosmetic dentistry. Dr. Koch is an active supporter of the Warner Robins Salvation Army Safe House, the American Cancer Society, and the Humane Society. By the way, Dr. Koch's Arabian horses successfully compete on a national level!
Thalia Shirley, DDS
This Houston native was awarded a National Merit Achievement scholarship, which allowed her to earn a BA in sociology and a minor in chemistry from Baylor University. She continued her studies at Baylor, earning a DDS from Baylor College of Dentistry. Dr. Shirley also received an Advanced Education in General Dentistry certificate from the University of Oklahoma College of Dentistry. For more than 20 years, Dr. Shirley has practiced family and cosmetic dentistry in her own private practices and DSO-supported offices throughout the Dallas metroplex. Today, Dr. Shirley is the owner of 360 Smiles, a Benevis-affiliated office. Dr. Shirley enjoys spending time with her two daughters, community service projects, physical fitness, cultural events, and dancing.
---
References
1. Reed MJ, Corry AM, Liu YW. The role of women in dental education: monitoring the pipeline to leadership. J Dent Educ. 2012;76(11):1427-1436. https://www.ncbi.nlm.nih.gov/pubmed/23144477. Accessed October 14, 2016.
2. Solana K. Women in dentistry see progress, continued challenges. ADA News website. http://www.ada.org/en/publications/ada-news/2016-archive/january/women-in-dentistry-see-progress-continued-challenges. Published January 18, 2016. Accessed February 16, 2017.
3. Valachovic R. Closing the gender gap in academic dentistry. ADEA Charting Progress. https://adeachartingprogress.wordpress.com/2014/11/14/closing-the-gender-gap-in-academic-dentistry. Published November 14, 2014. Accessed October 14, 2016.
4. Fox K. Number of women dentists is on the rise. ADA News website. http://www.ada.org/en/publications/ada-news/2012-archive/april/number-of-women-dentists-is-on-the-rise. Published April 23, 2012. Accessed October 14, 2016.
5. Drisko C. Gender shift: The rising female demographic will change the face of dentistry. Inside Dental Technology website. http://www.dentalaegis.com/idt/2013/12/trends-in-dentistry. Published December 2013. Accessed October 14, 2016.
6. WDW at work. Women Dentists Worldwide. http://www.womendentistsworldwide.com/wdw%20at%20work.html. Accessed February 14, 2017.
7. Pallavi SK, Rajkumar GC. Professional practice among woman dentist. J Int Soc Prev Community Dent. 2011;1(1):14-19.
---
Stephanie Needham joined Atlanta-based DSO Benevis Practice Services in 2010. In her role as acquisitions associate, she works diligently and efficiently to support each dental affiliate as they move through the entire practice sale and transition process. She can be reached at (844) 879-0087, sneedham@benevis.com, or at benevis.com.
---
For the most current dental headlines, click here.

---