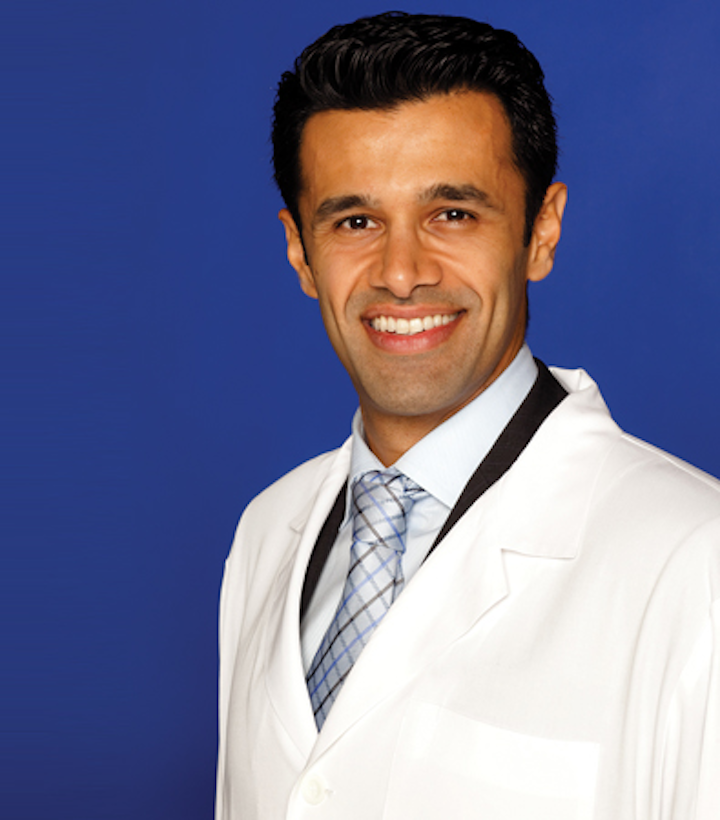 I can remember the year 1999 like it was yesterday. I was about to finish a three-year residency program in periodontics. It was around that time that the reality of my $250,000-plus student loan debt hit me like a ton of bricks.
I've witnessed firsthand the industry's move away from solo, private-practice specialty providers and toward collaborative practice models in which general practitioners (GPs) and specialty dentists work under one roof. This paradigm shift offers benefits for everyone-specialists, GPs, and patients.
My experience
My search for a job as a periodontist proved to be very frustrating. After contacting 150 periodontists, I landed only four interviews. Each periodontist wanted me to pay to rent an operatory and/or gain new referrals from local dental offices and then pay a portion of the revenue I generated.
I can recall how shocked I was after my first interview for a position as a periodontist. When the owner explained that he would expect me to pay a small amount of rent for one of the operatories and visit all of the local dental offices to gain new referrals, he also said he had been in practice for almost 20 years and that it could take a very long time to become fully booked, especially in such an established area. When I asked how long it would take to make enough income to cover current bills and student loans, his response was that it depended on how assertive I could be in convincing dentists who were not already referring to his office to start doing so. I remember walking away, thinking, "If you have not been able to convince these dentists to refer patients to your office for the past 20 years, how do you expect me, the new grad, to make this happen?" I understood very quickly that obtaining patient referrals as a solo practitioner would be challenging and stressful.
I was able to find part-time work, but that paycheck only covered approximately 60% of my bills. In that short time, I experienced frustration with the poor communication and treatment planning of the referring GP dentist. I began to think that my vision of becoming an associate in a periodontal practice and being mentored by a seasoned colleague was just a dream.
Discovering a different model
Fortunately, I was introduced to a collaborative practice model early in my career by another periodontist who had graduated several years prior. He suggested I contact the rapidly growing dental support organization (DSO) that supported the practices he worked at. As reluctant as I was, I explored the opportunity and experienced for myself how significantly integrated specialties can benefit both practitioners and patients.
My experience following graduation represents what many specialists face in today's dental market. The way that specialty care is provided in today's market is changing. The good news is that the shift toward collaborative models of practice is a win for specialists, GPs, and patients.
Benefits for specialists
Working in a collaborative practice model offers specialists a captive patient referral base. While exploring the DSO's collaborative practice model, I had the chance to see the schedule of the periodontist who had introduced me, and it looked very busy with consultations and a mix of treatments planned throughout the entire day. I had worked busy schedules like that as a general dentist-but not as a periodontist. I was happy to learn that I would still be able to do my own exams and treatment planning and that I would still be able to use the instruments I wanted and order any type of materials needed.
On my first day at work, I had a full schedule and the most productive day in my young career. The feeling was exhilarating; I provided the treatments my patients needed at the standard of care I had envisioned. I realized working in this type of model would keep me very busy. Within a year, I became the primary perio provider for the office.
Specialists benefit from shared teams and shared facility overhead in collaborative practice models, which helps improve efficiency and productivity. By increasing production and decreasing overhead, profitability can be optimized, resulting in far less stress. With a great team of managers, benefit coordinators, and dental assistants around me in this model, my efficiency in delivering great care grew rapidly. There was no shortage of patients, my schedule filled quickly, and I was able to realize my potential in making a difference in patients' lives.
Benefits for GP dentists
Shared overhead is also a major advantage for GP dentists in increasing profitability. They benefit from keeping referrals in-house and from more collaboration with specialists on cases. This setting allows providers to focus on their specific areas of expertise, and it also allows them to collaborate on cases and learn from one another.
Through peer collaboration with other dentists in the practice, I learned the importance of case presentation styles and began sharing the knowledge I had gained. I was able to offer the treatment patients needed and have them accept my treatment plans.
Benefits for patients
Patients benefit from the convenience of a one-stop shop for all of their dental care needs. Communication and collaboration among practitioners are also highly valuable and can potentially result in better clinical outcomes.
During my very first meeting with the DSO's vice president of operations, I learned about the support model. He explained that the DSO's goal was to create a patient-centric environment with integrated specialties, where consumers could receive all of their dental care needs under one roof. This really resonated with me. Consumers don't want to be sent from doctor to doctor for different appointments. Providing patients with exceptional convenience and experiences promotes the customer loyalty critical for practice growth.
The demand for collaborative practice models
As the number of owner-dentists supported by the DSO grew, so did the demand for my services, both as a periodontist and as a mentor for new periodontists working in supported practices. Fast-forward 16 years: The company I founded, Periodontal Providers, is a group of more than 20 periodontists who have adapted to this practice model. The high demand for our services is a result of the paradigm shift in the delivery of dental care that benefits both patients and providers. The future of comprehensive dental practice with integrated specialties will only continue to flourish with growing industry demands for efficiency, customer service, and affordable quality care.
---
Bobby Soleiman, DDS, has been practicing periodontics and implant dentistry since 1999. He graduated from the University of the Pacific and completed a three-year residency program at Loma Linda University in advanced periodontics and implant surgery. He became a diplomate of the American Academy of Periodontology in 2005. He is the CEO of Periodontal Providers, a group that contracts with practices supported by Pacific Dental Services to provide periodontal services. He can be reached at drsoleiman@perioproviders.com.
---
For the most current dental headlines, click here.

---