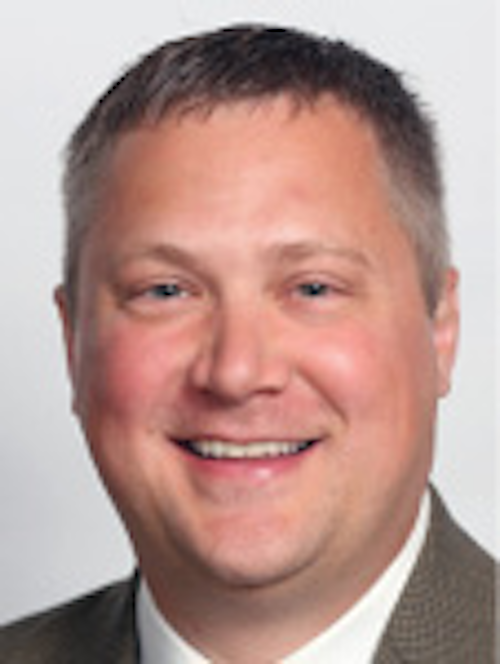 A roundtable discussion with the Dental Success Network
In this series, we ask four leaders from the Dental Success Network to predict the future. This month's question is: "What economic trend or technological innovation do you think will have the greatest impact on dentistry in the next five years?"Here's what they had to say.
David Bender, DDS
One economic trend that we'll see is the growth of multiprovider dental offices, or megapractices. These will include multiple general dentists as well as specialists who will travel between these larger practices, which will eliminate the need for many specialists to construct their own costly physical locations. Dental offices with proven and effective systems in place will reap the benefits of extended evening and weekend hours in addition to realizing the economies of scale that a megapractice garners.
Dentists considering joining a megapractice will benefit from a reduced risk to join a successfully run dental practice. And finally, patients will benefit from the convenience of a one-stop shop with familiar faces and from the real-time collaboration of multiple dentists. In my opinion, this is the greatest benefit of them all.
Mark Costes, DDS
Technological innovation within dentistry has changed the landscape for a growing percentage of single- and multipractice groups, both clinically and from a practice management perspective.
Clinically, 3-D imaging, printing, and software technologies are becoming increasingly more accessible and user-friendly. This has allowed many early adopters to keep more procedures such as orthodontics, implant surgery, and removable prosthodontics in-house without incurring cost-prohibitive lab fees. The general practitioner benefits by being able to increase his or her clinical suite of services while simultaneously decreasing reliance on specialists and outsourced technologically-based lab service companies. As the costs of implementation continue to drop, it's likely that we'll see the adoption of this type of workflow increase significantly throughout the profession.
From a practice management perspective, technology has helped to bring greater clarity and understanding to many practice owners and administrators with advanced practice analytics services. Several software companies are now able to automatically pull data such as case acceptance, reappointment rate, attrition rate, and adjusted production-to-collections ratio from practice management software and deliver it daily via text, email, or dashboard. The ability to access and analyze this information so effortlessly without having to pull multiple reports has been a game changer for those who have used these services.
Finally, advances in technology have allowed for the proliferation of many groups and forums for dentists to connect and share best practices and resources. These forums and groups range from free groups hosted on social media to more organized and moderated subscription-based groups with vetted faculty such as the Dental Success Network.
David Maloley, DDS
When I talk with dental students and young dentists, student loans are something that they quickly bring up. Most of them have a significant level of financial anxiety. They have been led to believe that they "can't afford" to own a practice and that they just need to bring home a paycheck and start paying their debts off. This drives many of them into large practices that push their pace of work to drive profits. This treadmill is hard to get off of, even if your dream is to be your own boss. Who has the courage to leave a steady paycheck to take on more debt, possibly a significant reduction in pay, and now be responsible for hiring, firing, etc.? Most dentists aren't big risk takers. This keeps many in this "factory job" that for most is unfulfilling and doesn't allow them to see out their original vision of connecting with and helping patients. Do you think a dentist who works just for a paycheck and is disconnected from purpose delivers high-quality care? You can see the spiral here that negatively affects dentists, their families, their patients, and their teams.
Tim McNamara, DDS
I see tremendous opportunity for private dentists! Here are two rules we can follow, gleaned from my experience of consulting multibillion-dollar companies. Rule No. 1: Don't compete on price when your competitor has negotiated better vendor pricing. If dentists attempt to win the corporate fight by going lower on price, it will be a losing strategy. We could go deep on how we can win, but for brevity's sake, I predict that with great leadership, private dentists will begin to align and start to press on the supply chain like never before. Rule No. 2: Choose your mentors wisely because free advice can be the most costly. The downside of social media platform advice is that "those who never have" are attempting to lead "those who want to." Sadly, I predict many dentists will fall victim to unknowingly following the wrong mentors. Remember that when you own a business, mistakes made are like compounding interest in that they grow at night. If we vet those we follow, our bank accounts will thank us.
Editor's note: This article is part one in a three-part series. Part two will appear in November and feature the question: "What frustrating tactics from preferred provider organizations have you faced and how did you fight back?"
David Bender, DDS, is an entrepreneur at heart and currently owns three dental practices, one of which has 28 treatment rooms. He retired from clinical dentistry by the age of 40 to focus on growth and strategy for his practices. As one of the founders of Dental Success Network, he takes immense pride in his ability to coach others. He lives in Fishers, Indiana, and can be reached at dbender12@gmail.com.
Mark Costes, DDS, is founder of more than a dozen successful dental practices as well as the Dental Success Institute; author of the international and No. 1 Amazon bestselling book Pillars of Dental Success; hosts The Dentalpreneur Podcast; and most recently a founder of the Dental Success Network.
David Maloley, DDS, is the host of TheRelentless Dentist podcast. He's the coauthor of Titans of Dentistry and one of the founders of the Dental Success Network. He is a certified high-performance coach and certified leadership coach with John Maxwell Team. He loves helping dentists design their "epic practice" and their "epic life." He lives and owns a dental practice in Vail, Colorado. He can be reached at dr.dave@relentlessdentist.com.
Tim McNamara, DDS, consulted for Fortune 100 companies prior to becoming a dentist, helping to link strategy to systems for billion-dollar companies. In 2014, he obtained his dental degree and since then has coached hundreds of dentists, consulted on two national DSO expansions, bought practices, built one of a startup clinic, and most recently was a founder of the Dental Success Network.