The Big Idea: Dentistry's next 5 years
Given current market trends, here's what a struggling dental practice can do to turn things around.
Dec 2nd, 2018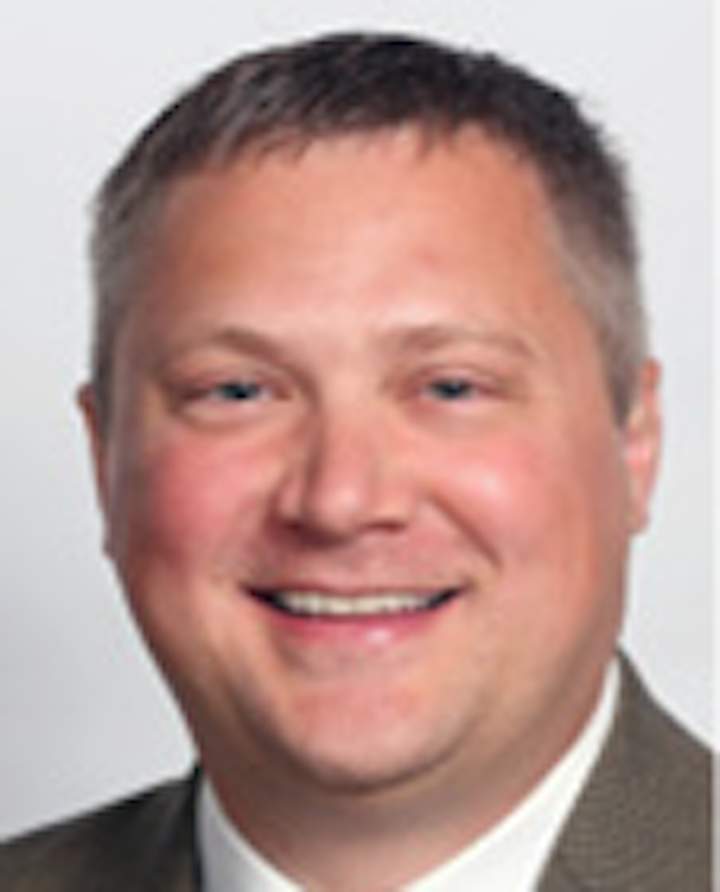 A roundtable discussion with the Dental Success Network
In this series, we ask leaders from the Dental Success Network to predict the future. This month's question is: "Consider an older practice that isn't attracting many new patients increasingly has openings in the schedule. What are some first steps that a dentist-owner can take to turn things around?"
David Bender, DDS
When I think of first steps, I like to think of ways to make a difference with little to no cost. (Perhaps second and third steps are the expensive ones!) I would advise a dentist to perform a highly detailed internal audit of the patient experience that the office provides. This includes the very first phone call, the first visit, and ultimately the follow-up for future appointments—with all the touch points in between. Dig deep and identify opportunities to improve these touch points to create raving fans. After you get good at creating raving fans, become good at asking for referrals. This can be done personally or can be automated with the help of an outside company. If the dentist is honest with how things really are, the potential to grow with little expense is right there for the taking.
Mark Costes, DDS
Perhaps the biggest area of concern for any new or seasoned dental practice is ability to attract a constant flow of quality new patients. When the schedule of any dental practice is filled with gaps and the phone isn't ringing, the knee-jerk reaction for many practice owners is to immediately spend more money on external marketing, such as direct mail, print ads, radio, search engine optimization, pay per click, social media, or any other combination of patient acquisition strategies.
While in some cases, aggressive external marketing may be the answer to the lack of new-patient flow, it's important to first take an objective look at the overall culture and patient experience of the office. How are your online reviews? How do your patients feel about you, your team, and the care they receive at your office? Does your office have a referral-generation protocol in place to encourage and incentivize reviews and referrals? Do you have a formal written protocol in place that outlines the patient flow through the office and how each touch point should be handled? Have you recorded and audited incoming phone calls? Before a dime is spent on any type of advertising, these questions should be considered first.
Although there is some debate about this number, roughly 5% of total practice revenue can be allocated toward the external marketing budget. Some of the most vibrant and successful practices, however, spend much less. Once you have quantified the budget, audited and trained your front office team to be a great first impression of your office, and implemented an internal referral-generation protocol, you are finally ready to explore external marketing. Whether you decide to go completely online (search engine optimization, pay per click, social media), completely traditional (print, direct mail, radio, billboards), or some combination of marketing avenues, testing, tracking, and ROI-cost analysis with each campaign are a must. It is now easier than it's ever been to utilize tracking numbers to determine the effectiveness of any campaign in real time.
All in all, acquiring new patients has been a challenge for dentists throughout the history of our profession. Even today, attempting to overcome this challenge can feel confusing and overwhelming. Creating a culture of exceptional service, asking every happy patient for a review or referral, designing a written lifetime-patient experience protocol, and then spending prudently on external marketing will give you a great start to overcoming this challenge.
David Maloley, DDS
The first place I would start is enlisting my loyal patients as ambassadors. Many of them are happy to give you an online review and a referral if you just ask for it. Simultaneously, I would work on the customer service level. Before you spend money on marketing, you need to be marketable. Find unique ways to exceed your patients' expectations on each and every visit. The dentist should be willing to be involved in the community. Joining organizations like a Rotary club can help with networking and getting your name out there. Finally, you need an all-star team. If your team members are kind, compassionate, and committed to building trust and rapport, patients will be hesitant to look elsewhere for dental care.
Tim McNamara, DDS
If new patients are dwindling and schedule openings are increasing, this doesn't necessarily mean revenue is falling. In fact, with a focused approach on higher-dollar procedures, this might actually be the freedom all small business owners seek.
Now, assuming for this question that revenue is also falling, then it is simple. It is either the message or the channel the message is communicated through that isn't working. Does your message resonate with the target audience you are going after? If no, change it. If yes, then are you delivering that message in the space that your target market lives? If no, then change it. If yes to both, then reevaluate, because one of them is a "no"—or it may be that you don't know your target market at the depth you should.
Editor's note: This is part three of a three-part series. Find parts one and two on
dentaleconomics.com. Search "The Big Idea."
David Bender, DDS, is an entrepreneur at heart and currently owns three dental practices, one of which has 28 treatment rooms. He retired from clinical dentistry by the age of 40 to focus on growth and strategy for his practices. As one of the founders of Dental Success Network, he takes immense pride in his ability to coach others. He lives in Fishers, Indiana, and can be reached at dbender12@gmail.com.
Mark Costes, DDS, is founder of more than a dozen successful dental practices as well as the Dental Success Institute; author of the international and No. 1 Amazon bestselling book Pillars of Dental Success; host of The Dentalpreneur Podcast; and most recently a founder of the Dental Success Network.
David Maloley, DDS, is the host of TheRelentless Dentist podcast. He's the coauthor of Titans of Dentistry and one of the founders of the Dental Success Network. He is a certified high-performance coach and certified leadership coach with John Maxwell Team. He loves helping dentists design their "epic practice" and their "epic life." He lives and owns a dental practice in Vail, Colorado. He can be reached at dr.dave@relentlessdentist.com.
Tim McNamara, DDS, consulted for Fortune 100 companies prior to becoming a dentist, helping to link strategy to systems for billion-dollar companies. In 2014, he obtained his dental degree and since then has coached hundreds of dentists, consulted on two national DSO expansions, bought practices, built a startup clinic, and most recently was a founder of the Dental Success Network.