The Big Idea: Dentistry's next 5 years
We ask members of the Dental Success Network: What frustrating tactics from PPOs have you dealt with and how did you fight back?
Nov 1st, 2018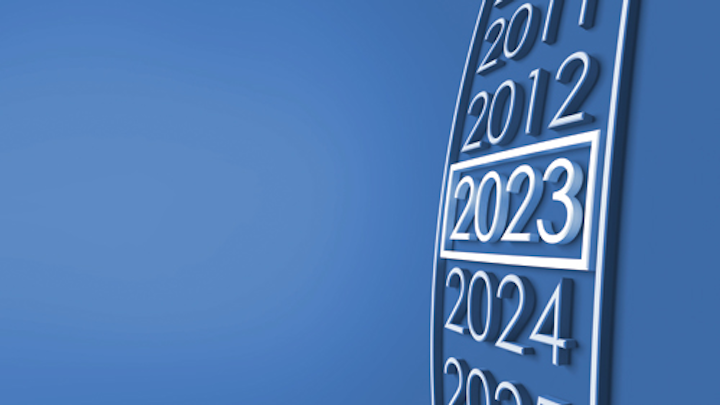 A roundtable discussion with the Dental Success Network
In this series, we ask leaders from the Dental Success Network to predict the future. This month's question is: "Dentists are reporting that PPOs are playing more games with reimbursements. What frustrating tactics have you dealt with and how did you fight back?" Here's what they had to say.

David Bender, DDS
Oh PPOs—my greatest friend and biggest frustration! I've recently had conversations with our accounts receivable team on how to best address these insurance tactics. One example of PPO games is the increased denial of scaling and root planing codes. Insurance companies are getting strict about thorough documentation. Noting radiographic calculus and probing depths is not sufficient anymore. On the other hand, and seemingly contradictory, we see insurance companies indicate that it is perfectly acceptable to rotate between prophies and periodontal maintenances. We also see plans pay for child prophies on 14-year-olds with no primary dentition. We see "random" audits due to the number of overall procedures. And don't get me started on the ridiculousness of downgrading codes to other codes!
All of these tactics require more time and effort. We do find that thorough notes, attachments, and written diagnoses with verbiage consistent with the formal descriptions of codes have decreased our incidences of these frustrations.
Too often dental offices are isolated and forced to solve these issues on their own. When team members of dental practices are able to collaborate with team members of other practices, the learning curve is drastically reduced. This is one example of the benefits of joining an organization such as the Dental Success Network, where you can get your team involved in collaborative learning.

Mark Costes, DDS
As we all know, dental insurance is a multibillion dollar industry run primarily by nondentists with the overall objective of generating as much profit as possible. Unfortunately, oftentimes their objectives are in direct conflict with the objectives of their contracted providers. As they gain greater market saturation, their leverage increases. What often follows is a decrease in reimbursement and fees as well as an increasing number of downgrades and claim denials.
The best way that we have found to minimize the number of claim denials has been to attach as much supporting documentation as possible, including scientific and clinically-based narratives, the best diagnostic quality radiographs and scans, and intraoral pictures. As your team gets savvier and begins to systemize the claim submittal and appeals process, you'll notice a significant decrease in denials and downgrades. As for the trend of dropping fee schedules, there are many companies that specialize in PPO fee negotiation. Creating a relationship with a company that has proven successful in this realm can add a significant increase to your bottom line.

David Maloley, DDS
Recently, I've seen many more coverage denials for treatments that seem obvious, such as crowns for teeth with cracked tooth syndrome and periodontal therapy for patients with subgingival calculus and radiographic bone loss. Usually, good documentation and being persistent with the narratives will get PPOs to pay their portion.
A few years ago, we were audited by a PPO that covers 30% of the patients in our practice. It was a very time-consuming and painful process. They said I was doing too many two- and three-surface posterior fillings. I asked several times for them to send me their clinical guidelines on treatment so that I could apply them for their patients that I treated. I asked their consulting dentists how they can diagnose and treatment plan these patients effectively from a computer screen. Their response was that their policy was not to dictate care. That was their final answer and the audit promptly ended.
Bullies pick on the weak. Therefore, I think it's important to be proud of the work you do and stand up for your treatment philosophy. Bullies generally back down when someone stands up to them.
I've hired someone to negotiate my fees on two different occasions. We dropped two PPOs and have given our term notice to another this year. So, reducing our dependence on being in-network is always top of mind.

Tim McNamara, DDS
I predict this gets worse, not better. Insurance companies, just like in medicine back in the day, are gaining market share in clinic ownership. I tell others that once those who control our revenue are also our main competition, the game is likely much different. An analogy would be if McDonalds controlled Burger King's revenue, would that increase or decrease Burger King's autonomy and inherent business risk? Now, in dental, clearly there are legal protections for this. However, the point is a larger one: when those who pay us also compete next door, our business risk is heightened. The answer? It will come through private dentists aligning interest organized by great leadership within our ranks.
Editor's note: Part three of this series will appear in December and address the question: "An older practice isn't attracting new patients and has increasing openings in the schedule. What are first steps for a dentist-owner to turn things around?"
David Bender, DDS, is an entrepreneur at heart and currently owns three dental practices, one of which has 28 treatment rooms. He retired from clinical dentistry by the age of 40 to focus on growth and strategy for his practices. As one of the founders of Dental Success Network, he takes immense pride in his ability to coach others. He lives in Fishers, Indiana, and can be reached at dbender12@gmail.com.
Mark Costes, DDS, is founder of more than a dozen successful dental practices as well as the Dental Success Institute; author of the international and No. 1 Amazon bestselling book Pillars of Dental Success; host of The Dentalpreneur Podcast; and most recently a founder of the Dental Success Network.
David Maloley, DDS, is the host of TheRelentless Dentist podcast. He's the coauthor of Titans of Dentistry and one of the founders of the Dental Success Network. He is a certified high-performance coach and certified leadership coach with John Maxwell Team. He loves helping dentists design their "epic practice" and their "epic life." He lives and owns a dental practice in Vail, Colorado. He can be reached at dr.dave@relentlessdentist.com.
Tim McNamara, DDS, consulted for Fortune 100 companies prior to becoming a dentist, helping to link strategy to systems for billion-dollar companies. In 2014, he obtained his dental degree and since then has coached hundreds of dentists, consulted on two national DSO expansions, bought practices, built a startup clinic, and most recently was a founder of the Dental Success Network.