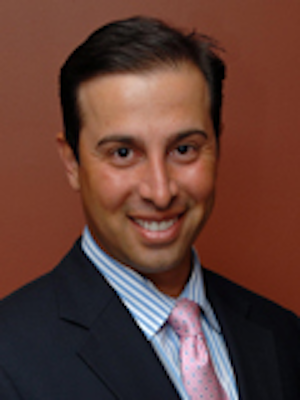 Dr. Adamo Notarantonio is a graduate of the State University of New York at Stony Brook School of Dental Medicine (2002), where he received honors in both removable and fixed prosthodontics. He completed his residency in the Advanced Education in General Dentistry Program at Stony Brook in 2003, and was chosen by faculty to complete a second year as Chief Resident.
Dr. Adamo is one of approximately 400 dental professionals internationally to achieve Accreditation status in the American Academy of Cosmetic Dentistry. This honor is recognized as reaching the highest level of technical skill and ability in cosmetic dentistry. He was further honored by the Academy when asked to serve as a consultant and examiner for the Accreditation process.
In 2016, Dr. Adamo was awarded the AACD's Rising Star Award. Recently, Dr. Adamo has been re-elected to serve on the American Board of Cosmetic Dentistry®, is the most recent past chairman of the ABCD, and has recently been appointed the Accreditation Chairman of the American Academy of Cosmetic Dentistry.
Dr. Adamo has completed The Dawson Academy Core Curriculum Series, dedicated to teaching the principles and skills necessary for the successful practice of complete, quality, predictable dentistry with primary concentration on occlusion and the TMJ. Dr. Adamo is also a graduate of the Kois Center, where he studied under Dr. John Kois.
Dr. Adamo is an avid golfer and is also fluent in Italian.