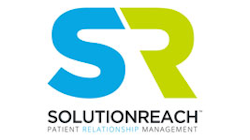 Solutionreach is revolutionizing the patient-provider relationship. Why? Because we get it. We know providers want meaningful patient relationships that impact loyalty and outcomes. We also understand that demands on physicians and administrative staff rarely allow for the patient interaction that both sides want.
That's why we created the industry's leading patient relationship management platform. It all started with email and text appointment reminders. Now, after over 15 years and partnerships with more than 23,000 healthcare organizations, we empower providers with the tools they need to maximize patient relationships and foster loyalty. Learn more at www.solutionreach.com.
Request More Information
Fill out the form below to request more information about Solutionreach.
---