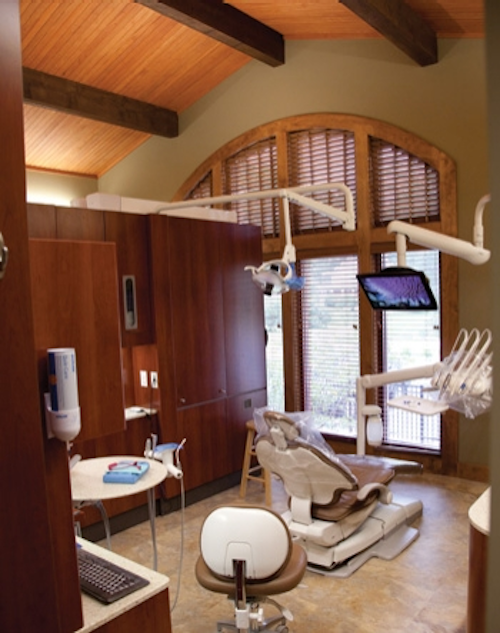 Wells Fargo Practice Finance and Dental Economics® present 2011 Dental Office Design Winner Group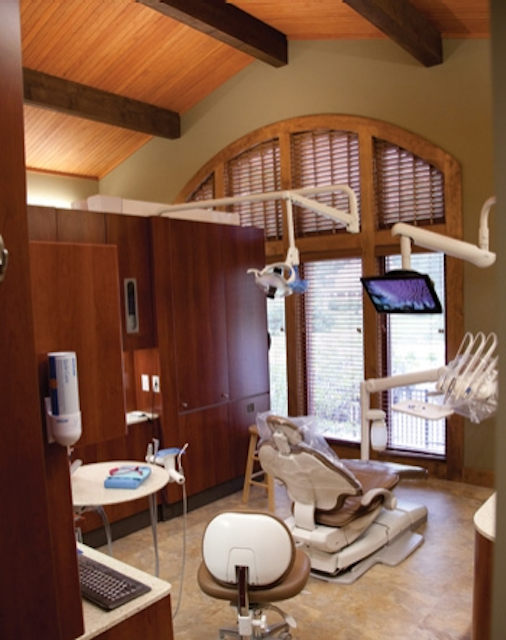 Practice Category
PELHAM LINKS FAMILY AND COSMETIC DENTISTRY
GREENVILLE, SOUTH CAROLINA
Gregory L. Ayers, DMD, opened Pelham Links Family & Cosmetic Dentistry with just a hygienist and himself in 1983 in Greenville, S.C. Now the practice has three partners — Drs. Shannon Hudson, Robert Keels, and Kyle Greer. The partners' vision has expanded the practice to include the "mothership" — a 10,000 sq. ft., 17 operatory facility built in 1992, which was featured in Dental Economics in Jan. 1994 as "Office of the Month." A second, 6,700 sq. ft. eight-operatory facility was built in 2003 in Duncan, S.C., and now there is an award-winning state-of-the-art facility in Simpsonville, S.C. Viewing dentistry as an experience vs. a product, the practice has enjoyed phenomenal growth from its two-person office, to its current position with three offices, seven doctors, and 50 staff members.
THE STORY OF PELHAM LINKS
The philosophy of Pelham Links has continually evolved over the last 28 years, but our focus has never waivered — to give each patient a pleasant and enjoyable dental experience. It started with a very stereotypical office visit, and has progressed into a well-rehearsed experience, where we make sure we consistently meet our patients' needs and exceed patient expectations.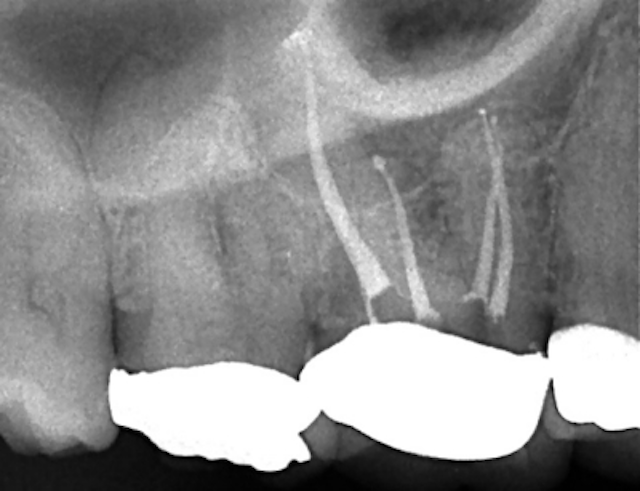 From left, Robert Powell, DDS, Robert Keels, DMD, Gregory Ayers, DMD, John Kennedy, DMD, Shannon Hudson, DDS, and Kyle Greer, DMD
Figuring out ways to stimulate all five senses has played an integral role in creating the most unique experience patients could ever receive from a dental care provider. We understand that if we want to be different, then we must look, sound, feel, smell, and taste different than other dental practices. Constant improvement and refusing to become too comfortable with the level of service we provide are the driving forces of our success.
LOOKING DIFFERENT
We wanted a facility that was warm and inviting to the eye — from our landscape design to our operatory design. It is not uncommon to hear patients walk in and say, "Is this really a dental office?" The stacked stone walls and exposed wood beams give the feeling that someone is on a weekend retreat in a mountain lodge deep in the Appalachian Mountain range. It's funny how the relaxing environment can make almost anyone forget they are in a dental office. Our open concierge desk welcomes all patients when they arrive. All new patients are given a personal tour of their new dental home before being escorted to their personalized VIP room to complete their paperwork.
It is not uncommon to hear patients walk in and say, "Is this really a dental office?" The stacked stone walls and exposed wood beams give the feeling that someone is on a weekend retreat in a mountain lodge deep in the Appalachian Mountain range.
SOUNDING DIFFERENT
Visitors will not hear the dreaded sound of a high-speed handpiece at Pelham Links. Nor will they hear the suction noise that sounds as if a Shop-Vac were being placed in someone's mouth. We knew these sounds needed to be minimized in order to make our guests feel at home. Strategically placed speakers play sounds that have been proven to soothe and relax, making each one of our guests feel completely comfortable.
Each operatory is equipped with high quality headphones that allow patients to listen to their favorite artists or enjoy a variety of movies via Netflix. Large screen televisions are placed around the office to entertain guests while they enjoy fresh home-brewed coffee or tea, as well as hot cookies that are baked throughout the day.
FEELING DIFFERENT
Our reception area is adorned with the finest upholstered chairs and sofas for our guests' comfort. We have always thought that the children who visit our practice should have more options than connecting the dots in a Highlights magazine. This is why we built our glass-enclosed KidzKorner, where the children can play video games, read books, or just play around.
SMELLING DIFFERENT
Everyone knows the stereotypical "dental office smell." People know this stench as the "smell of drilling a hole in a tooth." Patients hate this smell; yet most practices do nothing about it. While we brew the finest coffee and bake great cookies for our guests to enjoy, we also do this to eliminate the odors that can stimulate fear and anxiety in patients. We wanted our office to smell more like a coffee shop or bakery than anything else. We also place flowers around the office, and these have a wonderful fragrance as well.
TASTING DIFFERENT
We don't want our patients to leave with a bitter taste in their mouths (no pun intended). Besides the variety of beverages and treats we provide, we also have several large dispensers of mint flavored, sugar-free gum for our guests to pick up on their way out. Because we bake cookies throughout the day, we have plenty to package in personalized Pelham Links goody bags to give to our guests.
PATIENT FLOW
When designing our facility, we thought one of the greatest things we could offer our patients were choices in flow patterns. Patients have a variety of choices as to where they want to sit in our office. Many of our businessmen and women prefer relaxing in our Internet café, whereas moms and dads with children enjoy lounging on the KidzKorner side, strategically located away from the Pelham Links Café. This allows the kids to have a great time without distracting any adults who may be on business calls or surfing the web. The parents at the KidzKorner can sit right outside the glass wall and watch television and keep an eye on their children.
Dr. Gregory Ayers lectures around the country to young dentists on "Practice Building by Delivering Service Excellence." He is the creator and founder of Smiles for a Lifetime, an all-volunteer dental program for needy children in South Carolina. Dr. Ayers served on Gov. David Beasley's Health Care Advisory Board during his tenure as governor. He may be contacted at (864) 982-6365 or docdivot@aol.com.
More DE Articles
Past DE Issues