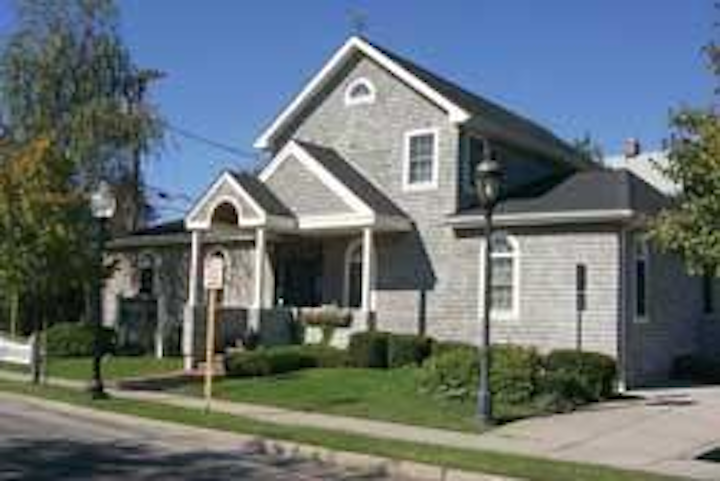 It's not often that a dentist fresh out of dental school will jump at the chance to purchase a small dental office with one operatory, a small lab, and a waiting room filled with knotty pine, but Dr. Chris Proto knew there was more to this office than meets the eye.
"The office was in Babylon, N.Y., on the same street and only two blocks from the bakery my grandparents opened in 1946 and built over the next 30 years into a well-respected business," Dr. Proto recalled.
Being so close to his grandfather's bakery was good and bad for Dr. Proto. The proximity was heart-warming, but it was also tough to watch the building slowly deteriorate after it passed through several owners following his grandfather's death.
"My grandfather used to tell me that, someday, I'd have an office in that building and carry on the bakery business," Dr. Proto remembered. Thinking upon those words, Dr. Proto began contemplating how to turn the bakery into a dental office. Months later, those thoughts became reality when the family bakery reopened as a 1,250-square-foot dental office.
"Honestly, there were other real estate opportunities available, but this one was special to me and my family," Dr. Proto said. "Every time that I step into the office, it brings back memories of my childhood. As a child, I worked in the bakery, making bread and cookies, and waiting on customers."
It's hard for there not to be memories when the office's current consultation room is housed in what was the bakery's oven room. It's also hard to not have memories when the art of baking is so engrained into Dr. Proto. Following in the family tradition, Dr. Proto has become quite skilled as a baker, thanks in part to family genetics and taking a class at the French Culinary Institute in New York City in 2003.
"I love to bake things and give them away. I've scaled down some of my grandfather's recipes for home use," Dr. Proto said. "When I went to the Culinary Institute, I took a week off from dentistry and concentrated on baking. It was like attending a fantasy baseball camp."
Dr. Proto (right) is proud to carry on the family tradition of baking. It not only provides his patients with some tasty treats, but also links Dr. Proto with his past.
"At least once a week, someone will come in and tell me they remember my grandparents' bakery, and that really makes me feel good," Dr. Proto said. "My grandfather made the best bread. It was a real hands-on bakery in a day when baking machinery was used less than today. Everything was done by hand. He was very proud of his product, and that pride meant more to him than the cost of the bread.
"I remember one day he lamented to me how he didn't feel like he was going to be able to leave a legacy. Unbeknownst to him, he did."
And Dr. Proto has ensured that legacy will live on, not only through his own baking skills, but also through a plaque that adorns the office. It reads, "Founded in 1946, Proto's Bakery stood on this site for many years. The renovation is dedicated to Peter and Frances Proto. It represents their dedication to hard work and their piece of the American Dream."
Dr. Proto also believes there's a link between making bread and dentistry.
"Whatever it is that I do, I strive for it to be the best," Dr. Proto explained. "There are a lot of variables when it comes to making bread, and I strive to do what I can to make sure every loaf comes out right. Dentistry has a lot of variables as well, and we do what we can to make sure every case comes out right. In baking or dentistry, I want to go into the work believing I can control the variables."
Kevin Henry is the managing editor for Dental Economics®. If you would like to submit the name of a dentist to be featured in a future installment of "A Dentist You Should Know," please send an e-mail to kevinh@pennwell.com.