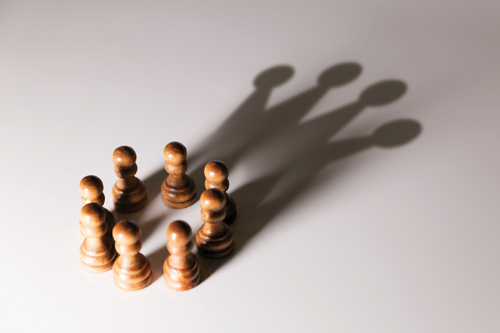 Q: Many dentists are asking, "Do we need another oral health team member as promoted by some organizations?"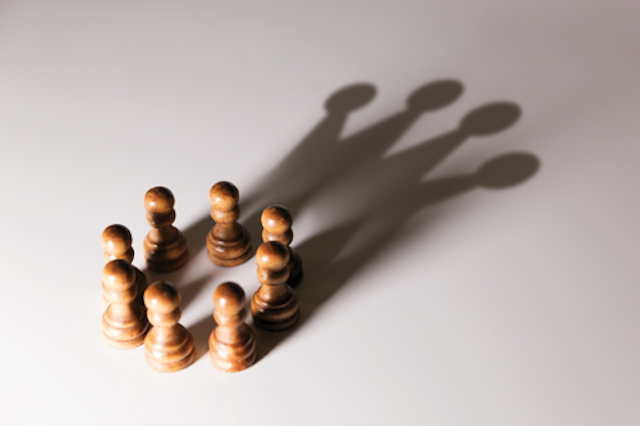 A: During the last few years, I have had numerous questions from practitioners and public-health
officials concerning the need to expand oral health services to not only typical dental patients in a few underserved geographic areas in the United States, but also to those in more severely underserved geographic areas.
Several organizations have at the same time been promoting the development of a new dental professional, the so-called "midlevel" dental practitioner, to allegedly satisfy the same needs. A few states have initiated such new types of dental auxiliaries with mixed results.
The debate on this subject is still raging and the purpose of this article is not to enter into the debate. Its purpose is to describe and support the current oral-health service delivery team, which is well-proven and recognized to be among the best health delivery teams in the world.
The U.S. News & World Report reported in 2017 that dentistry is among the best professions.1 In 2018, the U.S. News & World Report named dentistry the top health-care profession in the country.2 Dental assistants, hygienists, orthodontists, oral and maxillofacial surgeons, and prosthodontists were also ranked very high individually.2
The current typical oral health-care team has evolved over many years, and changes are constantly being made relative to each team member's responsibilities. This article describes the team, the education required, their current responsibilities, and the possibilities for expansion of those responsibilities. It strongly supports expanding the clinical functions of some members of the current team, and not adding another unknown and currently unproven dental team member for American dentists.
Dental specialists
There are currently seven official clinical specialties recognized by the American Dental Association: endodontics, orthodontics, pediatric dentistry, periodontics, oral and maxillofacial radiology, oral and maxillofacial surgery, and prosthodontics. Additionally, two nonclinical specialties are recognized, public health dentistry and oral pathology. A few other divisions of dentistry have applied for specialty status but have not been given that designation. At least two years of education after dental school is required in most specialty programs.
Although I am a board-certified prosthodontist, I feel that all dentists should have a working, up-to-date knowledge of all areas of dentistry to allow them to adequately understand the necessary content and interactions of each division of the entire oral health team. What, then, is a specialist in dentistry? A specialist is a dentist who has taken the time and exerted the effort to obtain additional education and training in a specific area. Does the profession have enough specialties to cover the need? Yes—in my considered opinion.
General dentists
These dentists have elected to have a working knowledge in all areas of dentistry, and they comprise the majority of dentists in the United States. They can legally provide all areas of dentistry if their skills and knowledge are at the level of a specialist. In my candid opinion, some general dentists have clinical skills exceeding those of specialists in specific areas.
The typical general dentist has had eight years of predental and dental school education, and many have had residencies after dental school. The level of dental services provided by US general dentists has long been recognized to be of high competency.
Does the United States need more dentists? This subject can be debated on both sides of the question. As I travel the country extensively and provide courses to dentists on a weekly basis, I seldom find a geographic area where additional dental services are needed.
Can the activity of general dentists be
expanded? Yes, numerous clinical tasks such as sleep medicine, Botox and dermal fillers, salivary diagnostic procedures, and other
procedures are examples of dentist expanded functions that are now growing.
Dental hygienists
Currently, most hygienists perform only scaling and root planing, patient education, delivery of local anesthetics, and related procedures. The hygiene profession is one of the divisions of dental health-care professionals that is ripe for expansion! Dental hygiene schools have been growing in quantity across the country, and there is an oversupply of hygienists in numerous geographic areas.
Examples of some of the clinical tasks that are now being delegated to properly educated dental hygienists or assistants follow (see sidebar below). Note that a few of these tasks are not legal in some states. You must check with your state board of examiners to see if they are legal where you practice. This list can be expanded significantly, thereby reducing the time dentists must spend to accomplish these tasks, and allowing dentists to accomplish more oral treatment only they can legally provide.
Dental hygienists spend two or more years preparing to practice. Providing more education and perhaps lengthening their education is a potential logical move to allow the profession to provide more prevention and treatment for Americans. Perhaps this team member who has received additional education can be called an expanded function dental hygienist.
Dental assistants
Another area just waiting for expansion is dental assisting. Dental assistants are now either educated on the job or in the many dental assisting schools spread throughout the nation. Giving this team member more clinical tasks can greatly relieve dentists from many of the tasks they now accomplish, thereby freeing dentists to provide more services only they can legally provide (see sidebar).
Expanded function dental assistants
This team member has been present for decades, but only some states have legalized this type of properly educated, trained, and examined team member to take on additional clinical tasks. Why are we waiting to use these expanded function assistants? Cannot additionally educated assistants and hygienists be similar to nurse practitioners or physician assistants? Why not expand the already present certified dental assistant designation to allow legal accomplishment of additional clinical tasks?
Dental laboratory technicians
These team members have been estranged from American clinical practitioners during the past several decades. In many developed countries and in a few states, these valuable team members assume some of the prosthodontic tasks and free dentists for other activities.
Dental technicians are educated by on-the-job experiences or by courses of up to two years in length.
Why not expand the certified dental technician requirements as with the other staff members previously described, and provide
additional education for technicians, thereby allowing them to do additional clinical tasks and free dentists from those tasks?
Business personnel
Can the functions of this team member be expanded? Yes! These people can take on the major tasks of educating patients and being involved in diagnosis and treatment planning appointments, among other expanded business tasks.
How acceptable is the current oral health team?
We have a "quarterback," the dentist or dental specialist, who coordinates the activities of the team members. As I stated at the beginning of this article, we are recognized as the best health profession. We are envied by other health practitioners for the effectiveness of the dental team. What is missing from the dental team? Try to find a flaw. After practicing many years and accomplishing all of the delegation of tasks I have described, the only flaw I can see is that most dentists do not delegate enough clinical tasks. I understand why that is the case. Educating staff requires trust, time, effort, energy, and money. But that flaw can be overcome far more easily than creating another unknown, unproven, unsupervised dental team member.
I suggest that all organizations promoting midlevel practitioners look seriously at the current dental team and recommend expanding it rather than recommending another staff member. In the states where midlevel practitioners have been initiated, reduction of oral services shortages in areas of need has not been realized!
Educational help from Practical Clinical Courses
Our organization has many videos and courses available for educating and training staff for most of the topics in this article. These educational videos are well known to be of high quality and are used in many of the dental assisting, dental hygiene, and dental schools globally. You may learn more about the inexpensive educational information available from our organization by going to pccdental.com, cliniciansreport.org, or calling (800) 223-6569 for assistance.
Conclusion
Dentistry already has a "perfect team." Yes, it needs a few changes, but it is complete, proven to work, effective, and safe for the public. It is time to recognize that fact and slightly change the current team to meet the needs of the public.
References
1. U.S. News & World Report Announces the 2017 Best Jobs. U.S. News & World Report website. https://www.usnews.com/info/blogs/press-room/articles/2017-01-11/us-news-announces-the-2017-best-jobs. Published January 11, 2017.
2. Best Health Care Jobs. U.S. News & World Report website. https://money.usnews.com/careers/best-jobs/rankings/best-healthcare-jobs.
Clinical tasks that can be performed by qualified hygienists and assistants
Athletic mouth guards
Custom tray fabrication
Denture adjustment
Desensitization of teeth
Diagnostic data collection
Fluoride application
Laser treatment
Occlusal splints
Periodontal antibiotics
Preventive appointment
Radiographs
Reline denture, provisional
Restoration placement
Scaling and root planing
Sealant placement
Snore appliances
Whitening teeth at home or in-office