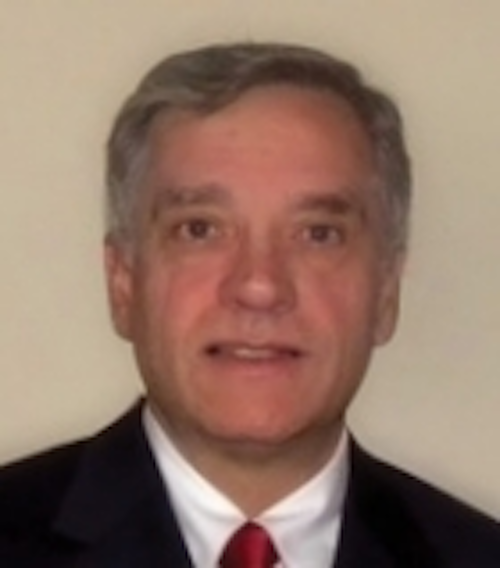 By Jeffrey B. Dalin, DDS, FACD, FAGD, FICD
Jeff Dalin: Thank you, Bob, for talking with me about the DrQuickLook Intraoral Viewer. Before we get into the product's specifics, let's talk about intraoral cameras in general. We all love dental X-rays, particularly in a digital format. It seems we cannot practice without them. But they do not show us everything, and they really do not always connect with patients.
Dr. Robert Clark: Jeff, like yourself, I spent years as a practicing dentist wanting to show my patients exactly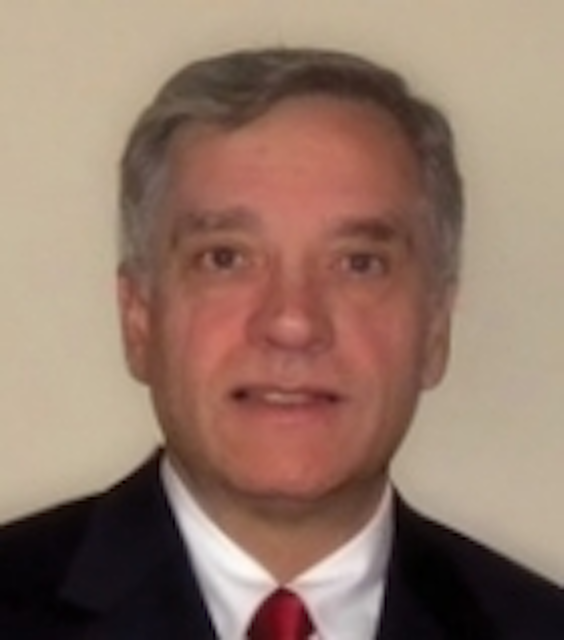 Dr. Robert Clark
what I was seeing. Digital X-rays seemed like a tease to patients. They wanted more, and intraoral images provided this. You nailed it when you said, "connect." There is just something about a patient looking at a screen many feet away versus holding a screen in their hands. Looking at a TV screen is good, but when patients hold the image in their own hands, the problem becomes their problem. That's the beauty and power of our handheld viewer.
JD: I love the way intraoral cameras allow patients to be active participants in the diagnostic and treatment plan process. They have a much better understanding of what we see when we look in their mouths. They are much more receptive to our treatment recommendations once they achieve this level of understanding.
RC: Absolutely, without question. I find that patients make accurate comments about the image before I can even get the words out of my mouth. It's all about results. The results we want are to efficiently make patients understand the need for treatment, and for them to commit to treatment. A clear, crisp image, such as is given with DrQuickLook, makes that happen. To do this, though, you have to actually use the camera. Having a camera that the dentist or staff won't use on nearly every patient defeats the purpose. That's where we have the edge with our handheld viewer.
JD: Let's get more specific with DrQuickLook. I have had intraoral cameras in my practice for a number of years. I remember the first one. It was large and clunky and had a huge control box. It was not easy to use, and even harder to move around the office. They have recently changed by becoming smaller and having a USB connector. You still need a computer and monitor nearby, and many require integration software, capture cards, and more. I am amazed by DrQuickLook and its simplicity. Can you describe it for our readers?
RC: We must have had the same unit years ago. It required a lot of dedication and patience — more than I have, for sure. New cameras are better, but simplicity has to be the most important factor. DrQuickLook Intraoral Viewer was designed so that you can show someone how to use it in one minute. Training is almost nonexistent. The best thing about DrQuickLook is its simplicity of use. There are no cords, no computers to set up, and no headaches. How many products do we buy that our staff really likes to use? My staff started using DrQuickLook immediately, and they use it consistently. I can't tell you how many times I reach for DrQuickLook during the day and a staff member says, "Already done." It's simply not intimidating. That's impressive.
JD:Bob, I was a little skeptical at first when I tried the camera. I was used to showing my patient images on a 17-inch screen, but it was located across the room and was hanging from the ceiling. I thought the 3.5-inch screen might not be large enough, but the reaction from patients quickly changed my mind. They were excited to hold the screen in their hands and watch the tour of their mouths. The autofocus feature made it simple to stop on a particular area that warranted discussion.
RC: We are bombarded by devices that are complex in nature, and many of them are wonderful. In this case, it doesn't have to be fancy or expensive. We want results. You can achieve those results easily or make it difficult. DrQuickLook gives the patient a personal experience. It's a personal viewer. This is the cell phone age. We look at small screens constantly, so looking at a full-color LCD screen is perfect. You probably had the same reactions from patients that I get. They say, "Cool" or "Hey, Doc, you're going high tech." In the patients' hands, it just makes sense.
JD:Portability is a key feature of this product. Simplicity is another. What else makes this viewer stand apart from other products in the market? Dentists have many choices. Why should we choose DrQuickLook?
RC: Let me touch on the portability factor because I didn't anticipate it. Not long after I started using DrQuickLook, I had an elderly patient who couldn't understand his dental issue. I simply imaged the tooth and walked to the waiting room to have a conversation with the patient's caretaker. I did the same with kids, and even went room to room if a mother had a child in the next operatory. My patients like the personal aspect of holding the screen in their hands rather than having an image displayed on a large screen for everyone in the office to see. In my opinion, DrQuickLook is the only intraoral imaging device to combine the ultimate in simplicity with a clear, crisp image and a reasonable cost. I insisted on these three features from day one.
JD: You have a unique product. I think it will get a lot of attention. Is there anything else you want to discuss?
RC: Jeff, thanks for this opportunity. I love talking about DrQuickLook. It's about passion. We created this product a little more than a year ago. We have had such great support that it is being sold through every distributor I know of in the U.S. We assemble DrQuickLook in central New York, and are diligent about quality control. We have a full two-year warranty. We have such faith in our product that we have introduced a 30-day, risk-free trial program with national distributors. Our saying is, "Learn to use it in one minute; pay for it that day." It's that easy!
Dr. Robert Clark earned his BS in pharmacy from Albany College of Pharmacy and his DDS from the University at Buffalo School of Dental Medicine in 1980. He has been a practicing dentist in private practice for more than 30 years. Dr. Clark has memberships in the ADA and Onondaga County Dental Society. An entrepreneur, he has created several dental practices and a medical waste business.
Jeffrey B. Dalin, DDS, FACD, FAGD, FICD, practices general dentistry in St. Louis. He is a cofounder of the Give Kids A Smile program. Contact Dr. Dalin at jeff@dfdasmiles.com
More DE Articles
Past DE Issues