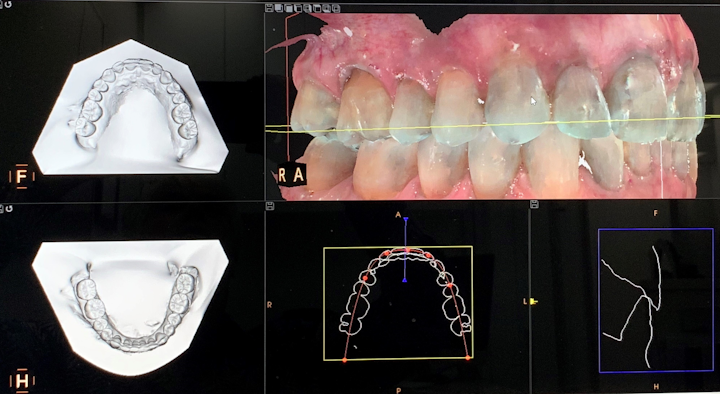 Adding new technology to your practice should not be taken lightly. However, the reasons behind making a major investment can sometimes be outdated. Technology has come so far in quality, capabilities, and price that our way of thinking about these systems has yet to catch up. That can lead to not necessarily wrong but uninformed reasons for wanting, say, an intraoral scanner. If clinicians are lucky, they might discover some nice surprises they didn't know their new equipment could do. If they're unlucky, they'll be dissatisfied with the system or unable to use it to its fullest potential, leading them to miss out on major diagnostic benefits. 
Technology is moving faster than we can think, so its time to update our thinking and make smart investments.
Outdated: I want an intraoral scanner for clear aligners.
Many orthodontists first purchase an intraoral scanner in order to obtain access to consumer-facing clear aligner brands. I admit that my own practice followed this line of thinking in the early days of intraoral scanning. However, the first intraoral scanners were bulky, slow, tied to a cart, and awkward to use, whereas today's scanners allow us to do much more.
Updated: What else can intraoral scanners do?
Orthodontic professionals quickly realized intraoral scanners have greater benefits than just aligners (figure 1). In fact, intraoral scanners can generate very large improvements to both efficiency and time savings in a practice. The ability to share agnostic STL files with labs and third-party software providers has been an absolute game changer. The removal of impressions from the daily office routine and the incorporation of an efficient 3-D printer remove alginate and PVS impression materials and plaster from the office. Patients get their appliances sooner, the appliances fit better, and we have permanent access to their digital models for replacement appliances—all without impressions. Today, my practice uses a CS 3600 intraoral scanner (Carestream Dental) and the time savings, reduction of consumable materials, and increased efficiency have made using a scanner as significant a change as transitioning from analog to digital imaging. 
Outdated: I want a CBCT system to see in 3-D. 
There's no doubt that the diagnostic acuity of CBCT is far superior to 2-D imaging technology. Advanced systems that integrate with orthodontic practice management software and provide 2-D, 3-D, and cephalometric imaging and model scanning in one unit have changed the conversation around whether orthodontists should be using CBCT. Today, a better question to consider is . . .
Updated: How can I protect my patients during 3-D scans? 
The radiation load involved with diagnosis is a concern for every parent and patient, and taking a high-resolution CBCT on every new patient is unwise. Fortunately, current CBCT machines, such as the CS 9300 (Carestream Dental), allow variable fields of view (FOVs) to restrict exposure to the area of interest, and "low-dosage" exposures reduce the radiation load to something close to a Pan-0-Rx, which is generally considered as an acceptable screening tool (figure 2). An "active decision" by the practitioner prior to exposure of both the area of interest and the resolution required resolves most parents' concerns. If a low-dose, focused FOV CBCT reveals an area requiring further study, the additional 2-D plane films or focused FOV high-resolution CBCT can be employed. If the practitioner accepts his or her responsibility of appropriately interpreting the large amounts of data available, there is little reason not to adopt this technology. If you're in the market for a CBCT system, ask the manufacturer if it can provide studies backing up the low-dose capabilities of its system.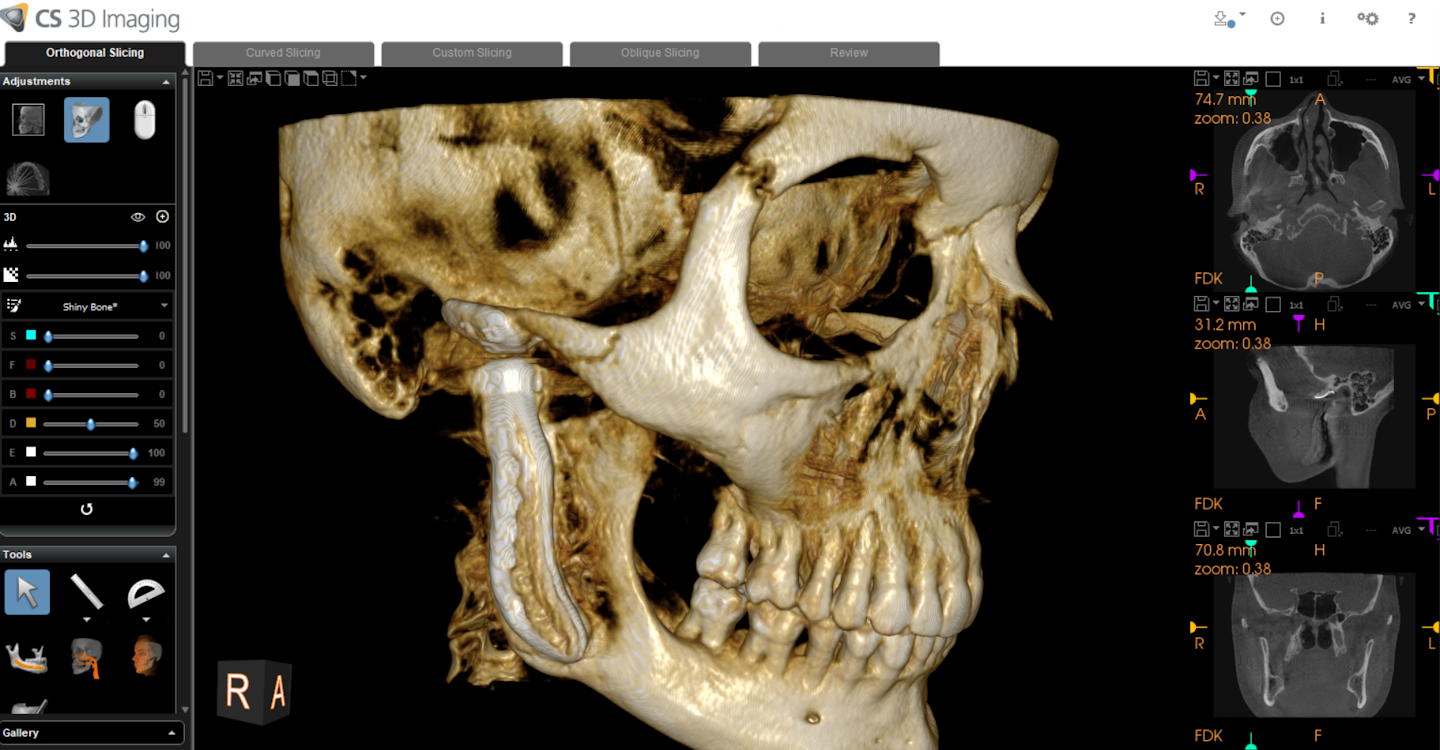 Figure 2: The question is no longer "Is 3-D better than 2-D?" As you can see, there's no question about the unprecedented views 3-D provides. Instead, consider how you can capture 3-D images safely with low-dose modes.
Outdated:
I already have a 2-D/ceph imaging system, but I understand the significance of 3-D and am installing a second system.
With today's advanced technology and improved software capabilities, acquiring a second expensive device that only operates as a standalone solution is inefficient. Instead, it's probably wiser to transition from 2-D to a multifunctional 3-D system and then donate the 2-D machine; there are many organizations that work in underserved areas that would welcome the older technology.
Updated: How will this new technology meet all my needs today, and tomorrow if I choose to expand?
Systems are trending toward convergence of functionality, as with immediate treatment simulations driven after intraoral scanning. This convergence is expanding with systems like the CS 9600 (Carestream Dental), which combines CBCT, 3-D facial scanning, and more in a single, efficient platform. With an emphasis on open-source data, CBCT, 3-D facial, and even intraoral scans can be merged to generate a virtual patient on which to plan, simulate, and deliver appliances more efficiently (figure 3). This virtual patient information can be available online and accessed by all the providers involved in transdisciplinary care, so duplication of effort and communication between providers can be improved.

Figure 3: A virtual patient aids with treatment planning and helps patients envision their future smiles.
Outdated: A CBCT system seems expensive; an intraoral scanner is probably enough.
It's likely that more orthodontists are using intraoral scanners than CBCT (because of the rise of clear aligners), and it's true that intraoral scanners can generate more "bang for your buck" than CBCT in terms of efficiency. However, using one but excluding the other limits the possibilities.
Updated: How can I combine an intraoral scanner and a CBCT system for better patient outcomes?
When these technologies are used in tandem, everything from diagnosis, patient engagement, and planning through digital smile design and treatment simulations, to efficiency in execution through digital appliance fabrication (surgical stents, splints, and indirect bonding trays) becomes readily available. Additionally, third-party software/service providers have opened whole new areas of opportunity, increased the quality of the services provided, and can save orthodontists both time and money. 
Outdated: I want my patients to know my practice is "technologically advanced."
Fair enough. Who doesn't want to be considered technologically advanced? Introducing digital technology certainly sends that message. 
Updated: What are the real, life-changing benefits of CBCT imaging?
There are many benefits that CBCT and intraoral scanning offer. Diagnostic acuity is improved. CBCT used for orthodontic purposes reduces the radiation exposure load when compared to a comprehensive radiographic series. Software advances allow generation of the traditional radiographic views without additional exposure, which patients appreciate. Software is improving all the time so that digital treatment simulations are now commonplace. The engagement of the patient in the digital planning process makes the patient a coauthor of his or her treatment, rather than a passive recipient of a service. That change is good for everybody.
The questions these days are no longer "Is digital more accurate than analog?" or "Is CBCT better than 2-D imaging?" Those answers are understood. However, much like the technology itself, our ways of thinking and the questions we're asking need to evolve to ensure we're making the best investments for our practices and our patients. Really, it's not the acquisition of the equipment that makes the difference—it's embracing the possibilities that the technology delivers that is the game changer.  
---
DUNCAN Y. BROWN, DDS, DOrtho, has practiced orthodontics for 43 years in Calgary and has offices in Calgary, Canmore, and Okotoks. Dr. Brown has been fortunate enough to have been invited to teach the concept of passive self-ligation—a broadly recognized tool in orthodontics—in North America, Europe, Asia, and Africa. He is an associate clinical professor at the University of Alberta and served as a guest lecturer at the University of Manitoba, University of British Columbia, and University of Western Ontario. Dr. Brown is coauthor of The Protocol, a broadly circulated publication on the subject of passive self-ligation. He has served as a consultant for P&G, Carestream Dental, G&H Wires, Ormco, and OC Orthodontics.