The advantages of CBCT
Cone beam computed tomography (CBCT) is a game changer when it comes to dental radiographic imaging, allowing us greater understanding ...
Jan 1st, 2011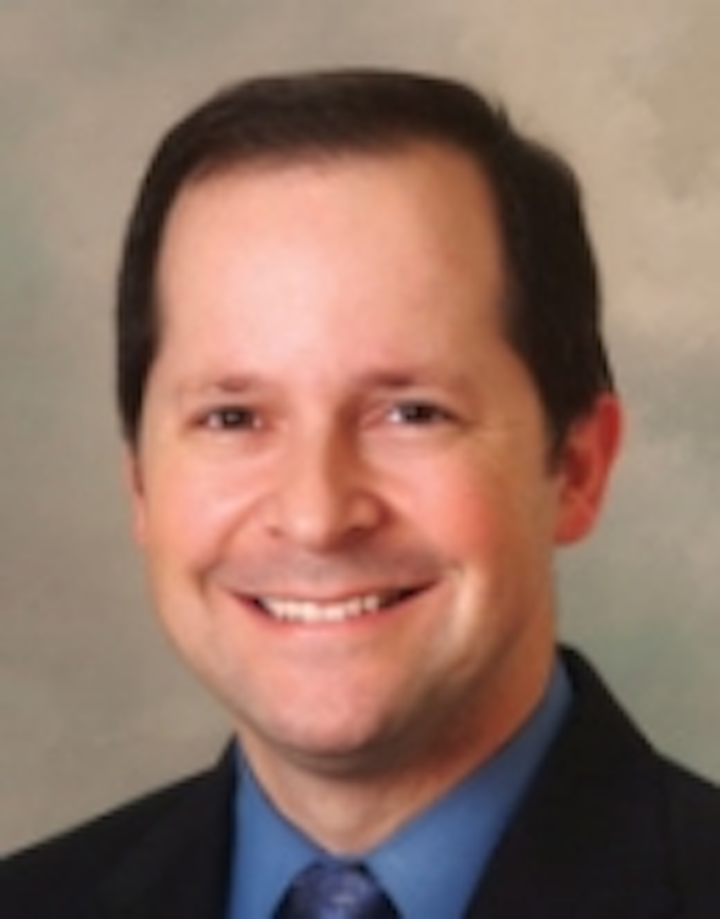 An interview with Dr. Mark McClure
By Dr. David Gane
For more on this topic, go to www.dentaleconomics.com and search using the following key words: 3-D technology, Dr. David Gane, CAD/CAM, implants, Dr. Mark McClure.
Cone beam computed tomography (CBCT) is a game changer when it comes to dental radiographic imaging, allowing us greater understanding of our patients and moving imaging beyond pure diagnosis to include planned treatment simulations and image guided treatments. I recently met with Dr. Mark McClure, a general dentist in St. Louis, to discuss his experiences in adopting CBCT for his practice.
GANE: How long have you been using CBCT, and why did you decide to invest in this technology?
MCCLURE: I have been using CBCT for about two years. I decided to invest in this technology because of the increased opportunities it provides to do more dentistry and have superior diagnostics.
GANE:What was it like for you and your staff to navigate the learning curve?
MCCLURE:The learning curve was almost nonexistent. Taking a CBCT scan is virtually identical to taking a panoramic X-ray.
GANE: To what do you attribute the impressive growth of CBCT technologies in dentistry? In your estimation, will CBCT ever completely replace 2-D dental radiography?
MCCLURE: CBCT has grown so quickly simply because it allows us to see the third dimension we have been missing for so long. The increase in small computer processing power has made the technology possible in the dental office.
GANE: Guidelines and clinical selection protocols for CBCT are slow to emerge for CBCT use. How do you use CBCT in your practice?
MCCLURE: We use CBCT in place of our standard panoramic X-rays. The radiation dose is similar, and the extra information is invaluable, from finding impacted tooth locations in children, to asymptomatic endodontic lesions and pathology in all of our patients.
GANE: Reimbursement often drives the adoption of technology. What has been your experience with respect to patients receiving payment from their insurers for CBCT? Do you charge an additional fee for CBCT imaging or is it included in your overall treatment fee?
MCCLURE: We make CBCT a part of our total treatment fee. Like many "new" codes or procedures, insurance companies are slow to add them to their accepted charges. Some will cover it and some won't. We have set up the CBCT as an imaging center for local doctors to send their patients who need CBCT images, which has been received very positively.
GANE: What have been the attitudes of your patients toward CBCT imaging?
MCCLURE:The patients are amazed by the technology, and it gives them a far greater understanding of any issues they may be having. As dentists, we're used to looking at two-dimensional images and interpreting a three-dimensional picture. Patients are not. Seeing things in three dimensions greatly increases their understanding of the problem and its location. This is especially true of bony defects associated with periodontal disease, endodontic lesions, and placement of implants. We have large monitors in front of each patient chair that allow patients to sit with us and codiagnose their issues. This is very exciting, for both the patient and me.
GANE: Please describe what the return on investment has been like for you so far, and what your advice is to others.
MCCLURE: Our return on investment has been excellent, not in the dollars generated by the images themselves, but by what the machine has allowed me to do. I have been placing implants using computer guided surgical stents with far greater accuracy and safety than ever before. Not to mention the placement of a single implant using this technique typically takes about 10 minutes, which is a tremendous time savings over conventional surgery.
GANE: Do you see any other exciting and emerging imaging technology trends on the horizon? What will be the next big thing?
MCCLURE: The next exciting technology I see is the combination of CAD/CAM technology and cone beam technology. Already we are able to plan implant placement from the crown down by merging the data acquired in the mouth using CAD/CAM with the data obtained from CBCT. This allows very precise restorative-driven implant placement. In the near future, we will be able to affordably generate custom surgical guides, pre-made temporary crowns, and custom abutments, and possibly even custom root form implants. The future is truly exciting!
Dr. Mark McClure maintains a high-tech private practice in St. Louis, Mo. He has been using CAD/CAM dentistry since 2001 and 3-D imaging since 2008. He has taught CAD/CAM dentistry since 2004. He believes a high-tech/high-touch approach to dentistry can provide the best patient experience possible. He can be reached at markmcdds@sbcglobal.net.
Dr. David Gane has a passion for dental imaging and has published and lectured both nationally and internationally on this topic. Dr. Gane serves as vice president of Dental Imaging for Carestream Dental LLC, the exclusive maker of Kodak Dental Systems. Reach him at david.gane@carestream.com.
More DE Articles
Past DE Issues