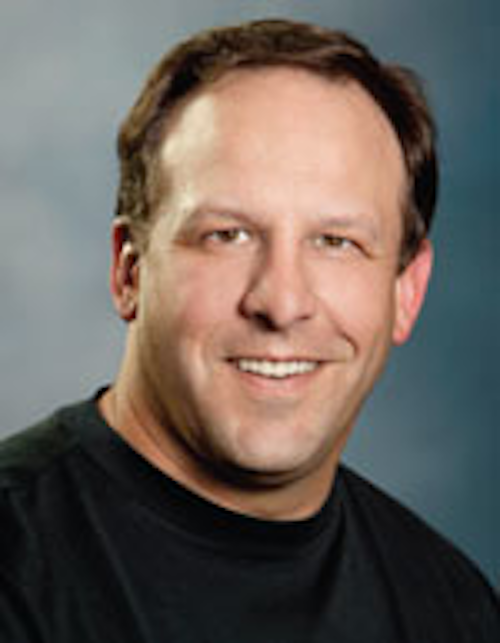 by Dr. Joe Blaes
I have attended a number of major dental meetings this year. One of the big buzz items at these meetings was a number of companies with new or improved digital impression systems. This increased interest in digital impressions has prompted DE to interview some of your peers who are currently using these systems routinely in their practices to take the impressions needed to make their indirect restorations.
This article was not meant to cover all of the systems on the market or to teach you how to use them or convince you to buy one. But I do want to raise your awareness of what is going on in the area of dental impressions. I want you to be aware of how the dentists decided to take the first step and buy a system. What was the learning curve like and how long did it take to get comfortable with the system? Is the dental team using the system? Probably the overall most interesting question: Are you able to save time and produce a better service?
I have selected four dentists who use four different digital impression systems to participate in this presentation: Dr. Gary Radz from Denver, Colorado; Dr. Robert Mongrain from Tulsa, Oklahoma; Dr. Leo Yang from San Francisco, California; and Dr. Lynn R. Blaisdell from Boise, Idaho. I hope you will enjoy their comments on how taking digital impressions has changed their dental practices.
---
Dr. Gary Radz: My practice in Denver is Cosmetic Dentistry of Colorado. When we started looking at digital impressions to bring this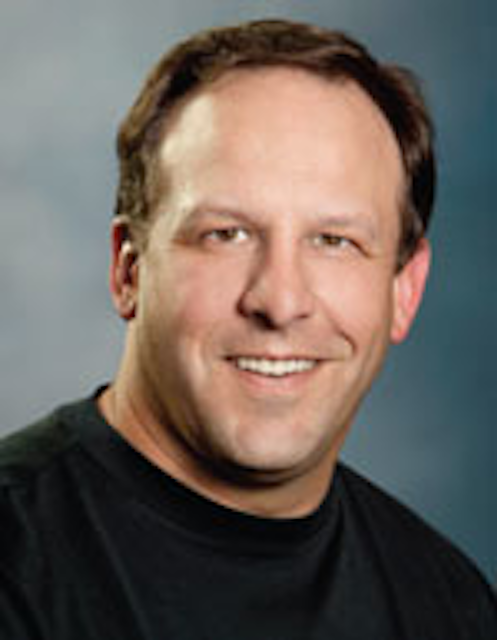 technology into the office, there were a number of different companies on the market, so we went through and evaluated each one individually. Then, we spent time talking to the laboratories to see which companies they were familiar with, and hearing their pros and cons on the different systems. The hands-on demonstrations were so important, because it is such a different technology from what we do right now. We really needed to get a feel for it, so we actually had companies bring in this technology. This allowed us to use each system on patients, so we could get a feel for this in real time and in a real place.
Not only did I need to know how to use this new technology, so did my team. Their input was important. They are responsible for sending the impression in an electronic prescription over the Internet to the lab, and they needed to be comfortable. For this to be efficient, I wanted to delegate as much responsibility as I could, so that I could be somewhere else being more productive.
The learning curve for our iTero system was fairly short. I would say that within six hours of training we were proficient, and within 10 cases we were exceptionally comfortable with the technology. Training was very important and I don't think I would have purchased a system that did not have training included. This is very different technology.
Saving time with this system is a little difficult to evaluate at first. Really, your time savings is not on the front end; it is on the back end. When you seat your indirect restorations, the fit is perfect and there are few if any adjustments. There are a number of things that the system will show you. The machine will evaluate occlusal clearance on a 17" screen. The computer will tell me if I have inadequate clearance and this is very important. You can see any imperfection in your preparation and you can go back and refine your preparation. I do this now before I send anything to the lab. This makes for far fewer failures down the road. This takes about the same amount of time as the impression material but it is far more comfortable for your patient. Since you evaluate your impression before you send it to the lab, you eliminate remakes. We know right now that we have a great impression, and I know that I am giving my lab everything they need to make a perfect fitting restoration based on what I am sending them digitally over the Internet.
When considering this technology, tradeshows are a great place to see multiple units. Listen to the sales team on the exhibit floor to find out the pros and cons of their systems. Look at many different systems and take notes. Then you need to talk to the labs to see which systems they are having the best results with. Find other dental offices that use digital impression systems and ask them if you can come by and watch them use their systems. Talk to the dentist and the dental assistants to understand how the system is fitting into their workflow.
Ask the lab that you are currently using if they can accept your impression with this new technology. If you have a favorite ceramist and that lab cannot accept this technology, you need to be prepared to find a different ceramist.
Take the time to dig deep into the research because this is not an impulse buy. You certainly do not want this gathering dust in a corner of the office. It is a great tool, if used correctly. We have had a great experience with ours over the past four years. We have done hundreds if not thousands of restorations and have been very happy with it. Look at your workflow -- spend time looking at the units, talk with other users, and do your homework.
You may contact Dr. Radz at: radzdds@aol.com
---
Dr. Robert Mongrain: I have practiced in the Tulsa Metro area for around 30 years. We currently have three doctors in our practice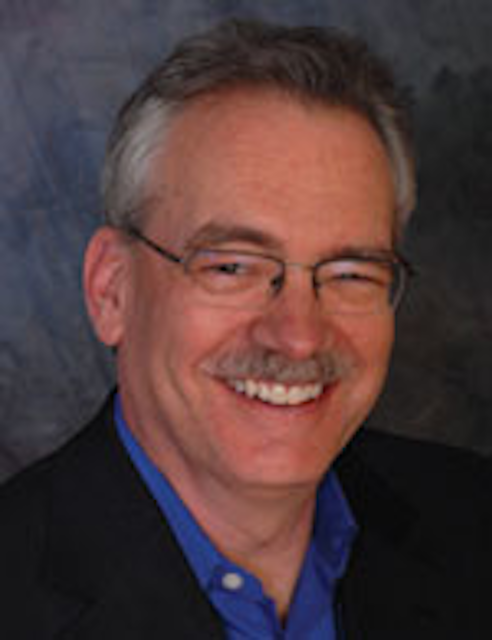 in a 10-chair facility. We have a variety of digital technologies and radiography to really help us serve our patients. One of these is the CAD/CAM technology. Back in the '90s I was looking for solutions for better patient care. There weren't a lot of options at that time, and I chose CAD/CAM to allow me to provide same-day dentistry for my patients with materials that would be durable and esthetic.
When the E4D hit the market about six years ago, I moved over to that platform because of the responsiveness of the company, their interest in really studying what our needs were, and the advanced technology they were deploying. For the past several years my primary focus has been same-day dentistry. By saving lab fees and cutting down on second appointments for my patients, I was able to add more to the bottom line and realize a return on my investment. In the past few years there have been advancements in materials. Now we have all-zirconia crowns, implants, and new kinds of bridge materials. As a company, E4D chose to make their images available to any vendor that would like to receive them, and there is an international standard for that called the STL file. In theory, every other digital system out there can accept that file. Our laboratories are already in that environment, so this allows me to use my same camera to scan and export a file to my laboratories to do all these other expanded types of restorations for my patients.
Over and over again I see new patients who continually talk about the technology. It is very important. Let's face it -- we all have smartphones; we are all into this technology thing; and we are used to it changing all the time. If we don't keep up with technology as dentists, then our patients will go find someone who does. Other benefits are the time savings and the convenience. Impression material doesn't really taste very good. It is difficult to tell if we have a good impression, and second visits are expensive for our patients and our office. It is difficult for our patients to take off from work. So all of these things work together to allow us to serve our patients better and improve their care. This also really makes them loyal to our practice because we provide care that not everyone can provide.
In the area of same-day dentistry with CAD/CAM, the second visit savings are really big since your overall chair time is going to be less. Of course, there are the intangibles about increased patient satisfaction because they are not being numbed a second time, and they don't have to take off from work. A really simple advantage is lab fees. Every month you are going to get a bill from your laboratory. I have kept track since I started in the late '90s until today, and my total lab savings is somewhere in the range of a million dollars. Although that seems phenomenal, you have to think about month after month sending that check to the laboratory; it really adds up over time. This is a significant benefit to the practice and to the bottom line.
You may contact Dr. Mongrain at: rbmbike@aol.com
---
Dr. Leo Yang: I have been practicing for 15 years in Mill Valley, which is just north of San Francisco. My practice provides a full digital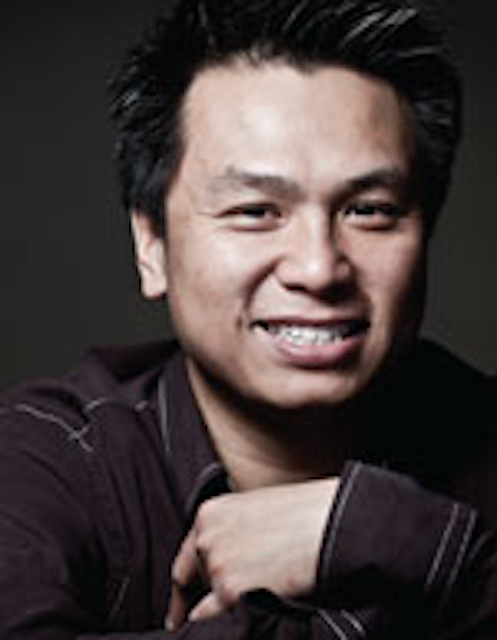 solution for all my patients. This includes everything from basic digital X-rays to implementing the CEREC in 2006, and the Galileos Cone Beam CT Scan last year.
The patients' reactions to our technology have been overwhelmingly positive. They love feeling like they are part of the process when I let them watch me design on the CEREC. They also believe this type of restoration is superior to the older method. They usually have comments like "This is so cool." We have been busier because there is a demand for this sort of service. Patients are more likely to schedule an appointment if they only have to take a half day off. This approach often creates more opportunity for more quadrant dentistry. We have also found there is a group of people who live abroad who want American quality dentistry, but are only in town for a few days at a time. We are able to get these people the quality of dentistry they expect in a much shorter time frame. An interesting aspect is that we had never realized how many of our emergency visits were for temporary recements ... until we realized we weren't getting any more after-hours calls. Of course the costs are down now since my CEREC is paid for and we have no more lab bills. We also cut costs from the setup of the second visit and the cost of materials. As a bonus, since my machine is video based, we also use it as an intraoral camera, which helps with treatment planning and acceptance.
Digital impressions have changed my practice in so many different ways. I am going to list four key points:
It is efficient. It takes less time to scan a prep than it does to make tray impressions. For same-day dentistry cementations, I am no longer spending time making and cementing temporaries. And there is no setup for second appointments.
My patients are happy. They are more comfortable because they are no longer gagging with trays and gooey impressions in their mouths. They don't have to take a second day off from work, and they don't have second-visit injections. Lastly, they get these benefits at no additional charge to them.
I have become a better clinician. Working with this technology has made me more aware of every little detail that makes a restoration fit better, be more esthetic, and stronger. Being in control of every aspect from prep to fabrication and cementation allows me to make the very best-fitting restoration for each and every tooth.
Great team building. Everyone in the office is much more knowledgeable about the process as it is fascinating to them. My assistants are honing their staining and glazing technique, as well as learning to set up and maintain the equipment. All this translates to greater ownership and pride in their work.
You may contact Dr. Yang at: leo.yang@millvalleydentist.com
---
Dr. Lynn R. Blaisdell practicing in Boise, Idaho. I have been following the evolution of digital impressions since they first came out. I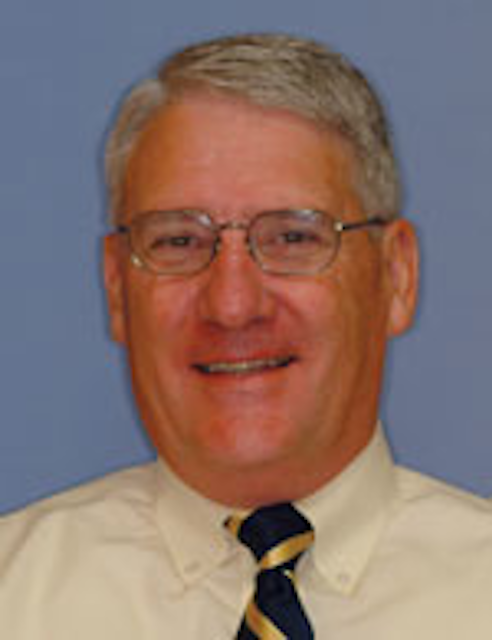 had no interest in the milling aspect of the restorations so I wanted to wait until a system was available that was lower in cost than the others, that was not tied to a milling machine, and was not bound to only one manufacturer's system. I was introduced to the 3M True Definition Scanner last August at 3M and purchased it in December of 2012. The capturing device was smaller and the software had an open architecture. This was what I was looking for. I felt early on that this was the future of impressioning so I waited until this type of unit came out.
My team was involved in the selection process and when the chairside assistants felt like they could give it a try, we got it. They were trained first to do the scanning, and they are really good at it! The next step in the learning curve was the use of the scanner intraorally. It took us about a week and we were up to speed. It was not hard to learn to use the system but you must practice it to get really good at it. The training was included when we purchased the system and it was done locally in our office on our machine by a great trainer from 3M.
The beauty of this system is the time it saves at cementation. It takes about 2-3 minutes to scan both arches in a half mouth and then a few seconds to get the bite. The lab technicians at my lab, TDL of Boise, Idaho, are so skilled at reading, marking the margins, and designing the restorations to be milled that when I seat the restorations, we rarely touch the crown -- neither contacts nor occlusion. So here is where the real savings in time comes in. The patients love to be involved in seeing the scans on the monitor and see the finished crowns before they are seated, and we have found they seem to understand the concepts of better clinical precision for a better clinically fitting crown.
Before you buy this new technology, research the various systems, decide if you are willing to take the time to mill the crowns in your office, or whether you want a lab technician to mill and stain the crowns. This is a personal choice for each clinician to make. Look for the scanning wand that fits best in your hands and is easy to manipulate intraorally for you. Then, look for the system that gives you the freedom to use whatever peripheral technologies you want to add and use. Also look for a system that will do more than just digital impressions in the future, such as wear rate comparisons. The future of the 3M system is limitless. The open architecture feature allows trusted partners to aid them in new and innovative ways, and not be captive to a manufacturer's closed system and ideas.
You may contact Dr. Blaisdell at: lrblais@mindspring.com
More DE Articles
Past DE Issues