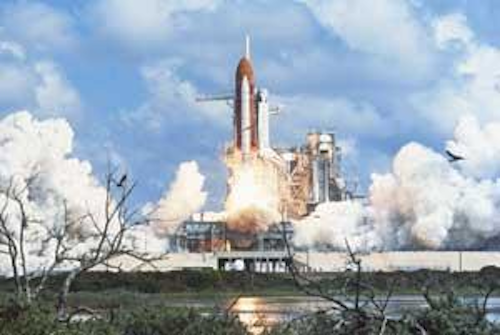 By James Jesse, DDS
Thousands of new dental products, including instruments, devices, materials, systems, gadgets, and many other items, are introduced to the dental profession each year. None, however, has had the dramatic impact or generated an immediate financial return in the same fashion as the YSGG laser I added to my practice in 2001. It has even been called "the single-most important device that has been introduced to dentistry in recent memory" (see photo at right).
Still, with this type of endorsement, many remain skeptical about the technology and its ability to improve their dentistry — not to mention how a dentist gets the courage to calmly sign the dotted line for a device that retails for more than $50,000.
This general, non-clinical discussion addresses these concerns. Through a "Top 10" list, the reader should gain an understanding of why laser dentists — especially those using the latest all-tissue laser technology — would get rid of every instrument in their office before they got rid of their laser.
(10) All-tissue lasers can inject "rejuvenation" serum into your career — With a new instrument like an all-tissue laser in your practice, dentistry suddenly becomes fun again. As you spend the first few weeks learning and perfecting laser techniques, it will feel as if you have started over with a new career and added a positive catalyst for change that has positive results for you, your staff, and your patients. This energy continues over a surprising length of time as you master each new procedure and continue to improve the treatments you've already learned.
(9) Osseous crown lengthening — The all-tissue laser has dramatically improved osseous crown lengthening procedures by allowing for safe, atraumatic removal of bone tissue, even without laying a soft-tissue flap. Most dental offices — including mine before I owned an all-tissue laser — do not offer crown lengthening, and instead refer these procedures out to specialists or other dentists. Not anymore. Now I can perform this complex procedure with no detrimental effects to the patient, and only positive clinical results for me, my staff, and the patient. In addition to being clinically necessary in most crown and bridge cases, the laser crown-lengthening procedure is faster and cleaner. Rather than referring him or her to a specialist, I maintain total control of the patient's treatment plan. This procedure has generated literally tens of thousands of dollars in my practice this year alone, and kept a great deal more in my practice through the fast, near-painless execution of extensive treatment plans involving osseous crown lengthening.
(8) Painless cavity preps — With an all-tissue laser, most cavity preps can be performed painlessly without any injected anesthesia. Each week, I perform dozens of cavity preps (Class I through VI) in a fraction of the time I previously spent merely waiting for anesthesia to take effect. This one benefit alone has greatly improved the efficiency of my practice, and saved me thousands of dollars per year in anesthesia costs and downtime. Moreover, recent studies show that treatment of enamel by all-tissue lasers may prevent future caries and that an all-tissue laser sterilizes and dramatically reduces bacteria counts and even etches for bonding. So, in addition to offering a "painless" cavity prep, you're also taking advantage of other superior clinical benefits.
(7) Troughing tissue — Nothing is worse than packing cord, removing it, controlling bleeding and pain for the patient, taking an impression, sending the patient home for recovery, and then trying to place an expensive aesthetic restoration only to find that the soft tissue trough looks nothing like it did the day you created it. An all-tissue laser allows fast, efficient gingival troughing around an impression site — some call it what-you-see-is-what-you-get (WYSIWYG) troughing, which ensures fast, predictable placement of final restorations. All-tissue lasers create these types of efficiencies, and nothing is more positively affected than your income statement.
(6) Getting a "soft spot" for soft-tissue — More than just an excellent instrument for troughing, the all-tissue laser also enables dentists to perform many general soft-tissue procedures such as frenectomy, bloodless gingivectomy (which is especially handy during a Class V restoration involving subgingival decay), fibroma removal, and even the treatment of herpetic lesions and aphthous ulcers. Prior to owning an all-tissue laser, my practice generated less than $1,000 in annual soft-tissue revenue. Since adding the all-tissue laser, my practice has generated more than $500,000 in revenue I had previously been sending to other specialists and dentists. Plus, many of my patients are ecstatic that I can lase and sterilize a painful cold sore or even a canker sore on the tongue.
(5) Becoming "buzzworthy" — When I first began using the YSGG laser, my practice received numerous new referrals from existing patients. The buzz in the community and among existing patients was staggering, and has continued. For example, one of my patients knew the producer of a local news broadcast and within days, my practice and its new laser technology were featured during prime-time news broadcasts. The local newspapers have exhibited similar enthusiasm, featuring my practice in editorial coverage in prime-time Sunday-edition newspapers. Nothing beats free advertising — and did you ever expect that news organizations would be contacting your dental office for buzzworthy material?
(4) Minimally invasive, maximally persuasive — Besides removing minimal amounts of tissue when compared to the typical high-speed drill, the all-tissue laser has created an atmosphere in my practice where patients are much more apt to accept extensive treatment plans that call for crowns and veneers, implants, and other complex treatments. For example, a new patient recently arrived at my practice and agreed to a $35,000 full-mouth case — and the only reason he said he called my practice in the first place was because he'd "heard" about my all-tissue laser treatments.
(3) The "fun factor" — The "fun factor" of adding an all-tissue laser to your practice is something definitely worth considering. As you begin using your laser, there is hardly a moment as you learn how to use your new all-tissue laser where you won't say, "Wow, this is definitely improved over previous, traditional methods." There are several opportunities each year for immersive, multi-day training courses where you can spend time sharing ideas and methods with laser dentists using the same all-tissue wavelength. These symposia are highly effective in helping you learn about your new all-tissue laser — and they're extremely fun to boot.
(2) Staying on the cutting edge of dentistry — I love beginning each day at my office with the knowledge that I have taken significant steps to provide the very latest technology to benefit my patients. Simply put, being on the "cutting edge" is cool. All-tissue lasers — those that cut soft tissue, enamel/dentin, and even bone — are certainly "cutting edge" in that they are still in the early stages of adoption by dentists. Even though many dentists have heard of lasers over the last 15 years, only recently have dentists begun adding true, all-tissue lasers to their practices. Today, just 5 percent of dentists currently use an all-tissue laser, meaning that there is still time to adopt this exciting technology to benefit your patients and stay on the cutting edge.
(1) Improve the level of care for patients — While no official regulatory statement has been issued that says all-tissue lasers are the "standard of care" in dentistry, it is difficult to dispute that they have remarkably improved the quality of care offered by dentists willing to invest in the technology. In my personal practice, I can prep multiple units across all four quadrants, place and cure the composite, and move on to the next operatory before the patient even realizes I have completed his or her treatment. It's satisfying to hear a patient exclaim, "That's it!?" Additionally, lasers have dramatically reduced trauma and recovery time associated with highly complex, traumatic treatments involving endo, perio, and even oral surgery.
Conclusion
With these reasons clearly displayed, one can see how valuable an all-tissue laser has been to my practice. Several manufacturers have lasers that are capable of cutting hard tissue and soft tissue (Table 1, below), but I believe only one wavelength has emerged that is truly capable of cutting soft tissue, enamel, dentin, and bone, all with one device.
Whether you decide to implement the very latest all-tissue laser now or later, there are many more than 10 reasons why it will exceed every expectation — and then some. It is highly possible that a dentist cannot implement a single, more rewarding catalyst for change in his or her practice than an all-tissue laser. The positive benefits have held true in my practice, and in the practice of many of my laser colleagues.
Note: Dr. Jesse received no financial compensation for this article. He did serve as a beta test site for the Waterlase MD Er,Cr:YSGG all-tissue dental laser, but received no financial remuneration for his services. References available upon request.