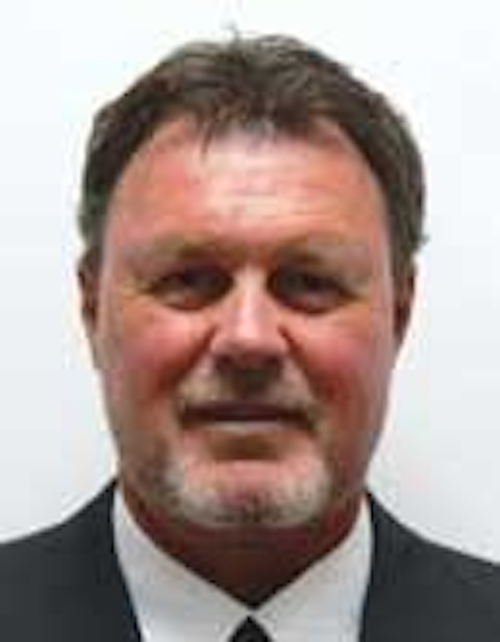 For more on this topic, go to www.dentaleconomics.com and search using the following key words: bonding agents, adhesives, esthetics, self–etch, Dr. Douglas Brown, Dr. Jeff Dalin.
Dr. Dalin: I am excited to talk with Dr. Douglas Brown, director of clinical affairs for Bisco, about an area that seems to confuse many dentists: bonding agents. We have watched generation after generation of bonding agents develop. Some recommend not using anything past a fourth–generation bonding agent. Others fully embrace the newest seventh– and eighth–generation formats. Let's try to clear up some of this confusion. Doug, would you begin with a description and history of these different products?
Dr. Brown: At Bisco, our passion is adhesion! We innovate, manufacture, and distribute from our global facilities in Chicago. We believe in "bottom–up dentistry … top–down esthetics." The most important layer is the first. Bisco was founded by Dr. Byoung Suh on the premise that the ability to seal/bond to dentin and enamel would be the basis for the foundation and propagation of esthetic restorative dentistry. Classifying dental adhesives by generations was a marketing decision, not a clinical decision. Thus, it can be confusing and ambiguous. Confusion breeds uncertainty. This may lead us to develop habits that could limit clinical effectiveness. A more logical and straightforward approach is to classify adhesives by how we use them clinically and understanding the importance of each step (i.e., the number of clinical steps involved, and/or by the etching method used: total–etch or self–etch). Most important to the clinician may be the classification of adhesive dependent upon its versatility — whether it can be used in direct and indirect situations vs. limited to certain applications. Can it be used with light–cured, but not self–cured, composites, or is it dual–cure activated, or can it be used under indirect restorations? Enamel and dentin are two different substrates. One of the most important decisions we make for patients is the mode of adhesion. It is our professional responsibility to create a synergy that incorporates the limits of individual adhesive systems with the variability of individual tooth substrates in optimizing adhesive performance and ultimate restorative life.
Dr. Dalin: I understand that in order to make any decisions about adhesives, we need to look at the biology of how a bonding system works. Would you discuss this process?
Dr. Brown: I am an "adhesive head." I take as much pride in adhesive protocols as I do in final esthetic results. Bonding to the dental substrate can be achieved through etch–and–rinse, etch–and–dry, or glass–ionomer approaches. Bonding agents strive to recreate the DEJ by creating adherence to enamel and dentin combined with adherence to lining composites/cements. Bonding involves potential contributions from chemical and mechanical sources, but primarily relies on micromechanical interaction for success. In simple terms, bonding is the result of proper wetting and infiltration of a disinfected, roughened tooth surface with a resin primer/adhesive coupled with chemical interaction of the overlying composite/cement.
Current literature reviews tells the use of solvents (acetone/ethanol) and water–soluble resins (HEMA) are paramount for effective wetting of dentin. Bonding to enamel requires an effective etch pattern. Sealing dentin can be accomplished initially by either using the smear layer in etch–and– dry (self–etch) or removing the smear layer with etch–and–rinse (total–etch) systems. It is a clinical diagnostic decision.
The bottom–up concept is an interesting one and focuses on clinical excellence and the application of adhesive layers. It is thinking about adhesion from a clinical perspective.
Our value to the public that we serve is due in part to our ability to diagnose. Diagnosing adhesion is what I am speaking of, and it introduces a simple, cognitive approach to adhesive selection. Clinicians want simple procedures, but not at the sacrifice of a quality restoration.
The etch–and–rinse category includes three–step and two–step adhesives that remove the smear layer (rinsing/wet bonding) and result in either one or two layers. The etch–and–dry category includes two–step and one–step adhesives that modify the smear layer without removal (no rinsing).
With the progress made to now, what continues to be clinically an important issue is that, if one pays attention to the "adhesive layer"— and disregards the etching method — there continues to be one or two layers of adhesive between the tooth and composite regardless of the system used.
Currently, the one–layer adhesive procedures would result from two–step total–etch or one–step "all–in–one" self–etch adhesive systems. This layer is a mixture of acidic primers and other resins, and therefore is usually acidic and hydrophilic. To effectively seal would require a hydrophobic flowable liner or resin cement. Just as we create restorative excellence, so do we create adhesive excellence.
We are taught to layer direct composite. We need to apply this same thought process to bonding agents that are, in essence, low–viscosity resins that have the ability to wet and hydrophobically seal. Layering adhesive agents (hydrophilic acidic primers, hydrophobic resin liners, and flowables) focuses on optimizing clinical success.
Dr. Dalin: Are you a fan of total–etch, fourth–fifth generation systems or the newer self–etch, seventh–eighth generation systems?
Dr. Brown: I am a fan of "exceptional bonding." Adhesive protocols and bonding agents in use depend on the clinical situation and diagnosed by clinicians. Meanwhile, manufacturers strive to "keep it simple" and develop a quality product using sound scientific and clinical input. Every generation has its strengths and weaknesses. I don't think it is an either/or situation, but the creative use of both in an operatory.
Let's look at etch–and–dry: Do we have deep dentin and want to use the smear layer? Do we have the ability for ethanol solvent to evaporate? Do we have a limited amount of exposed enamel margins? Do we have adequate resistance and retention form? Are we using light–cured resins?
Let's look at etch–and–rinse (total–etch): Do we want to use a system that incorporates less solvent and more effective etching? Do we want to create the most hydrophobic of hybrid layers? Are we working with limited light accessibility and require dual–cure qualities? Are we adhering minimally invasive ceramics on enamel that require effective etching? Are we cementing opaque ceramics with dual–cure cements?
Postoperative sensitivity is the result of ineffective sealing and occurs with either etch–and–dry or etch–and–rinse. No sensitivity does not mean good bonding. It is imperative that whatever type of adhesive system we use is based on sound clinical decisions, and the protocol followed is consistent with the chemistry of that product and under direct supervision of qualified associates.
Dr. Dalin: What about compatibility and versatility in adhesives?
Dr. Brown: Most etch–and–dry products are not compatible with dual–cure or self–cure cements. This is due to the acidic oxygen–inhibited layer of these bonding agents interacting with polymerization of the resin core/cement. Many etch–and–rinse, one–bottle products require the clinician to add an additional activator for use with dual–cure or self–cure products for the same reason.
Products that require the resin layers to be light–cured are not recommended for use with the seating of indirect restorations due to final thickness. Adhesives that offer the versatility of dual cure and separate hydrophilic and hydrophobic layers provide simple dispensing, in addition to chemistry that includes compatible pH or dual–cure activator. This is of significant value to the clinician.
Dr. Dalin: Do you think that stability and durability are negatives of the self–etch, seventh– and eighth–generation systems?
Dr. Brown: A testament to manufacturing quality is stability of the product's chemistry. This should be a concern to all of us. I define stability as the effectiveness of product chemistry over the defined shelf life. Adhesives, including composites, are reactive materials affected by aging in different manners. This includes hydrolyzing and self– or nonpolymerizing. The dispensing and storage of the materials is paramount and begins during manufacturing. Quality systems must be incorporated into strategic manufacturing processes to provide confidence in adhesive excellence.
Durability may be of greater importance than high, immediate bond strengths. Dentin is highly organic, wet, and variable, while enamel is mostly inorganic. Durability of enamel bonds is dependent upon the effectiveness of the etch pattern, with phosphoric acid being superior to organophosphates.
Durability of dentin bond/seal is dependent upon the ability of the individual adhesive/priming agent to effectively counter the movement of water/proteolytic enzymes within this complex dentin structure. Matrix metalloproteinases are believed to be responsible for degradation of resin bonds to dentin.
A new approach to stop the degradation of dentin/resin interfaces is the use of MMP inhibitors (Chlorhexidine). Although still in an early phase of in vitro and clinical research, the use of Chlorhexidine prior to bonding seems to be a logical, preventive approach. This is the advantage of the layers of adhesion. Hydrophobic layers applied following the applicaton of a hydrophilic layer is, in theory, the means to most effectively seal/bond to dentin. Hydrophilic layers would include primers of etch–and–rinse or etch–and–dry, with the hydrophobic layers being low viscosity bonding resins or flowable composites/cements.
Dr. Dalin: What do you think about mixing systems or using a bonding agent from one and a restorative resin from another?
Dr. Brown: The focus should be the use of dental materials based on a clinical purpose. All restorative resins shrink (inherent strain) with polymerization. The resulting shrinkage, in addition to the stiffness of the material and the speed of light polymerization, creates a stress with the potential of interfering with the previously placed bonding agent. This results in postoperative sensitivity.
Let's examine this with direct protocols. Light–cured resin restorative systems are compatible with all bonding agents. I recommend using resin–based materials that mimic the tooth substrate being replaced — dentin with dentin–like materials (self–cure bulk fill resins, layered low– shrink LC resins, or RMGI) and translucent/strong enamel–like materials. When working with indirect protocols including post/cores, I recommend a "systems approach."
Dr. Dalin: What are your thoughts about product packaging?
Dr. Brown: I have been involved with many independent research projects at major universities, and continue to struggle with receiving competitors' materials that are near their shelf life expectancy, were shipped under harsh weather conditions, or stored for extended times in distributor storage areas. This results in less than desirable comparative data.
Dr. Dalin: What is your opinion of bonding agents for porcelain repairs, ceramic inlays/onlays/crowns, and new zirconium materials?
Dr. Brown: Bonding to zirconia with confidence is a reality. Bisco has released a "first of its kind" adhesive (ZPRIME+) specifically formulated for zirconia, alumina, and metal. The bonding of glass–based ceramics (reinforced ceramics, feldspathic) in the early 1990s contributed to its material strength and proliferation. The ability to predictably bond to nonglass–based ceramics (zirconia and alumina) in 2010 will lend to further improve our ability to provide long–lasting restorations. Bonding to glass–based and nonglass–based indirect substrates requires slightly different protocols and are determined by the needs of the individual indirect materials.
Dr. Dalin: Doug, thank you for helping our readers better understand bonding agents. Do you have any final comments?
Dr. Brown: I have a special place in my heart for Dr. Joe Blaes and the Dental Economics® team. I want to thank you for allowing me the opportunity to share with my colleagues and to give back in any way I can to the dental profession.
For references, go to Download Center at www.dentaleconomics.com.
Dr. Douglas J. Brown, DDS, FAGD, is the senior manager of clinical affairs at Bisco. Dr. Brown has been involved in the creation and implementation of numerous dental products, including composites, glass–ionomers, resin cements, adhesives, and their incorporation into minimally invasive dentistry. Reach him at dbrown@bisco.com.
Jeffrey B. Dalin, DDS, FACD, FAGD, FICD, practices general dentistry in St. Louis. He is a cofounder of the Give Kids A Smile program. Contact Dr. Dalin at jeff@dfdasmiles.com.