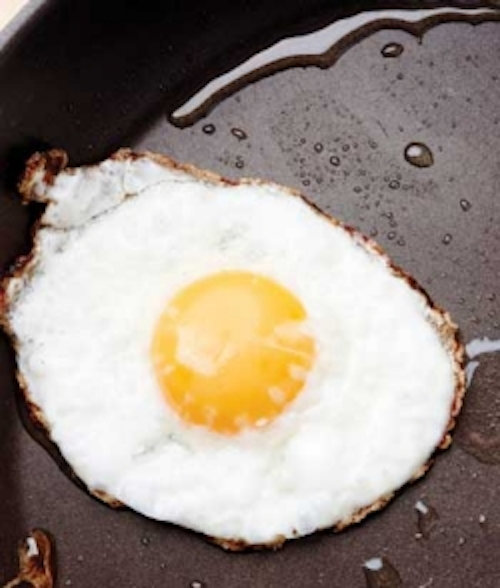 Nate Booth, DDS
For more on this topic, go to www.dentaleconomics.com and search using the following key words: comprehensive case acceptance, process, presentation, examination, Dr. Nate Booth.
Do you remember those public service announcements that began airing in 1987 showing a man holding an egg and saying, "This is your brain." Then he picks up a frying pan and adds, "This is drugs." Next he cracks open the egg, fries it, and says, "This is your brain on drugs." Finally he looks into the camera and asks, "Any questions?"
I see a similarly searing scenario occurring with some dental practices I coach. When discussing comprehensive dentistry with patients, the teams do it in such an unorganized and confusing way that their patients' brains begin to sizzle right before my eyes. It's not a pretty sight, and typically leads them to say, "Boy, it's warm in here, and I need to think about what you just said."
It doesn't have to be this way. Dental teams can simplify the process by compartmentalizing the comprehensive dental care they provide.
For most offices, I recommend the following four areas – periodontal, restorative, replacement, and cosmetic.
There are numerous times during the comprehensive case acceptance process that you can discuss the four care areas:
At the conversation before the examination – "Mrs. Gonzales, we offer four kinds of care in our office. 1) We care for the gums and the bone supporting your teeth. 2) We restore decayed or cracked teeth and teeth that have old, failing restorations. 3) We replace any missing teeth with bridges, implants, and other methods. 4) We provide cosmetic dentistry, which improves the appearance of your front and back teeth."
During examination and charting – "Mrs. Gonzales, first we're going to check the health of the gums and bone around your teeth. I see you mentioned that your gums bleed when you brush. Do any other parts of your body bleed when you touch them? Second, we're going to examine your teeth for decay and cracks. We're also going to take a close look at your old metal fillings. Do you see them on the monitor? Do you see where the edges of the fillings are crumbling? Also, do you see and feel how my instrument is sticking in the broken down areas? (These are examples of the Show and Ask Technique.) Third, we're going to see what damage has occurred in the two locations where you're missing teeth. I know your mother lost all her teeth at a fairly young age, and you told us that you didn't want that to happen to you. And fourth, we'll look at the appearance of your front and back teeth. You mentioned a high school reunion is coming up that is important to you."
During treatment conversations – When you discuss care with patients, do it one care area at a time. In next month's column, I'll show you how to do that with the Problems, Solutions, and Recommendations Technique.
At recare visits – Have the hygienist discuss previously diagnosed and recommended, but not yet completed care in all of the appropriate four care areas. "Mrs. Gonzales, two years ago the doctor recommended an implant on your lower left side. Would you like to explore the possibility of having that done now? We can talk with the doctor about it when she comes in."
When it comes to the comprehensive dentistry people want and need, they like to have it explained simply, understandably, and consistently. They want to feel comfortable with their decision-making process. It's hard to be comfortable when your brain is frying!
For more information on Dr. Booth's presentations to dental groups, his Comprehensive Case Acceptance in-office coaching program, or his 75-minute, interactive "Yes" System webinar you can attend from the comfort of your home, call (702) 444-1362 or send an e-mail to natebooth123@gmail.com.
Dr. Nate Booth is a speaker, consultant, and author who provides dentists with the information and systems they need to thrive in their dental practices. He is a practice management advisor for Chase Health Advance, and the creator of the in-office, DVD-based program, The "Yes" System. For more information, go to www.theyessystem.com, or call (702) 444-1362.
More DE Articles
Past DE Issues