Discovering your success
Who knew that sitting in a service club luncheon, among a spectrum of local business people, would shine a new light on the business of dentistry? Our discussion turned to the relative merits and opportunities of the businesses that we represented, and who would advise their son or daughter to pursue a career in their parents' profession.
Mar 1st, 2006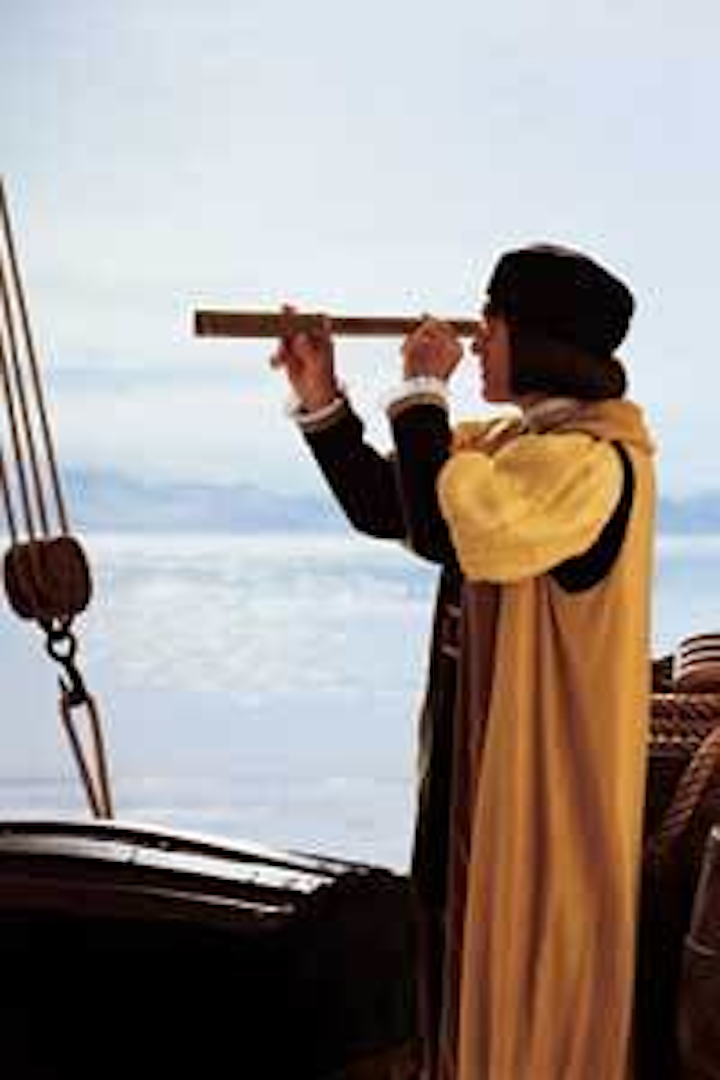 Who knew that sitting in a service club luncheon, among a spectrum of local business people, would shine a new light on the business of dentistry? Our discussion turned to the relative merits and opportunities of the businesses that we represented, and who would advise their son or daughter to pursue a career in their parents' profession. Honestly, I was intrigued, and even a little envious, of some of the business opportunities until I noticed that many people said that they would not recommend their careers to their children. The conversation shifted to the general merits of a good business opportunity, and I was reminded of a conversation I had with one of my mentors years previously. I then asked those at the table to examine a hypothetical business, and evaluate it in terms of being a sound business venture. The following are the statistics I presented:
• 90 percent of the population needs the services
• 50 percent of the population currently has no supplier
• The number of suppliers is declining every year
• Major barriers exist to entering the industry
• You can work as little as 2.5 to 4 days per week
• You can earn more by others doing part of the work, and those people then will thank you for the opportunity
• Many business owners in this industry are in the top 5 percent of income earners in the U.S.
• You can produce up to $2 million in revenue per year with overhead as low as 50 percent
Intrigued with the statistics, my colleagues eagerly asked what business I had described. After revealing that I was describing dentistry, there was a long moment of stunned silence before the usual banter began about being "down in the mouth" and having "spit on your fingers," etc. Interestingly enough, a couple of the parents - a physician and a lawyer - asked if their college-aged children could come to my office to discuss a career in dentistry.
It is important to understand that the points listed above are only facts related to the viability of dentistry as a business - a way to make a living and not inherently a way to make a life. I love dentistry as a business and as a way of life. Emotionally and intellectually, and perhaps to some degree spiritually, I cannot think of anything that I would rather do for a life's work. The first day in dental school I had the feeling that I had found the perfect career fit for me and my life. I held onto that feeling despite the usual horror of dental professors who assailed me during the time that I overcame one of the "major barriers to entering the industry."
As with most dentists, I have experienced various ups and downs in my practice. I have experienced debilitating and career-threatening lows in physical, fiscal, and emotional elements of my practice. However, with the help of truly wonderful and caring mentors such as Walter Hailey, John Kois, Ray Bertolotti, Bill Blatchford - and many others - I have been able to re-establish any passion for dentistry that was lost. That passion for our profession is not unlike what we experience when we are involved in, and committed to, another person in marriage. If that passion is dimmed, or even extinguished, it can be rekindled with a focused effort.
Our practice today
I believe it is significant that I speak of "our practice" because of the relationship I have with my staff, and the active role that these people play in the development of the practice. We live in a small community of about 30,000 in eastern Washington. Last year, we grossed $2 million in production with one dentist and 11 team members, including three hygienists. We do not consider ourselves unique, nor do we have a magic formula that sets us apart from any practice. We are a general practice and treat families, including young children. We are not a boutique practice that caters to a specific clientele or a specialty practice. We work together, have disagreements, yet maintain friendships. What we have accomplished can be achieved by anyone or any group. Our goals are to increase productivity by 10 to 20 percent next year, to provide greater patient satisfaction, to experience joy in performing our duties, and to increase our personal incomes. With that in mind, let me take you on a philosophical tour of "our definition" of a successful dental practice.
As we embark on this tour, it is necessary to state that there are as many definitions of success as there are individuals who contemplate such matters. The important definition is your definition. As we map out our journey to "success," there are three equally important references to ponder.
The first reference is a directional one. With maps, we use north as our most common directional reference. If there is no directional reference with a map, a compass is of no value. In our case, we need some direction as well. That direction can only come from your internal guidance system. I am speaking of your personal values. Every decision you make stems from some internal motivation, or direction, and that internal leading comes from your personal values. Nothing is more tragic than to see people strive for, or even worse attain, some goal that is in conflict with their core values.
It is important to realize that your values are yours, and they cannot be dictated by - or borrowed from - someone else. Parents, preachers, peers, and professors have little effect on our values, but may influence how we feel about ourselves in relation to them. Your values are your "north" as you are mapping your success. There is a song with a lyric that says, "You have to stand for something or you'll fall for anything." I interpret this as we have values that provide true direction, or we will find ourselves cheated in the end. Determining what your values truly are is tricky. But one simple question can help you mold the basic core of these values. "What do I want said at my eulogy?" Not what sounds nice, but what deep, heartfelt comments do you want to be said about you, your work, and your life?
The next reference point is where you are currently. If we are given a detailed map that is properly oriented and clearly shows a destination, it is useless if we do not know where we are located. To accomplish the task of finding out where we are, both a personal evaluation and inventory of our assets in all arenas of our lives are required. We must look internally at our emotional make-up, personality profile, communication style and skill, passions, and physical and intellectual abilities. We must use objective and subjective evaluations of these areas, and when we are done, we must ultimately like ourselves and accept who we are. How can we do good deeds and have good will for others if we hold ourselves in contempt?
A few years ago, I had an employee with a strong personality. She achieved things, and had a management role in our practice. She was well-respected and admired by her fellow employees. They also held some resentment, and had some fear of her. She was the single mother of several children, and viewed herself as a soft and nurturing person. While all of her children revered and loved her, they knew the limits that she had set and dared not cross her. As a practice, we participated in a program that objectively evaluated each of our personality profiles. To no one's surprise, except her own, she was identified as a "dominant director." To everyone's astonishment who worked with her - upon receiving this news - she literally broke down, cried, and bemoaned the fact that she wasn't "that type of person." It took a great deal of time, but she finally realized her personality wasn't a bad thing. She had the ability to use and control her personality for the benefit of those around her, as well as for herself. This instance illustrates a self-understanding that references where an individual might be personally. We have aspects of ourselves that we fail to recognize, but when exposed and understood, they can benefit us as well as those around us.
Finally, we must decide where we want to go. What is your definition of success? It has been said that people spend more time planning for their two-week vacation than they do for their future. Take some time, maybe lots of time, and consider what you want. In the process of exploring what we want, we may feel like we are peeling an onion. When we uncover one layer of desire, we may find another layer beneath it. Consider the man who says that he wants to make lots of money. If left at that level, a judgmental audience may assume that he is frivolous and shallow. However, if we begin to peel the onion by asking, "Why does he want to make lots of money?" we might get a deeper answer. That answer might be because he wants to be economically secure. Then ask, "Why does he want to be economically secure?" Another layer might be removed, revealing his desire to ensure that his family never suffers because he is unemployed. The next question might be, "Why do you fear unemployment?" At this point, and eventually at some point in every motivation, goal or definition of success, we reach what I refer to as an emotional pearl. The core cause of the desire to "make lots of money" might be that this man's father was often out of work, and his family experienced some deprivation. This affected him emotionally. The emotional pearl is the real reason behind this person's definition of success. When recognized and acknowledged, the power of his goals is dramatically magnified.
If we look closely, we have made a complete circle in our tour. Are not our core values the same as our emotional pearls, and could we ever satisfy our emotional longing for "success" if we did not take our own personal journey of discovery? The problem is that so many of us are so wound up in the machinery of achievement - our practices - that we fail to understand the reason for the machine. Each of us needs to take time to ponder, and be introspective about who we are and where we are going.