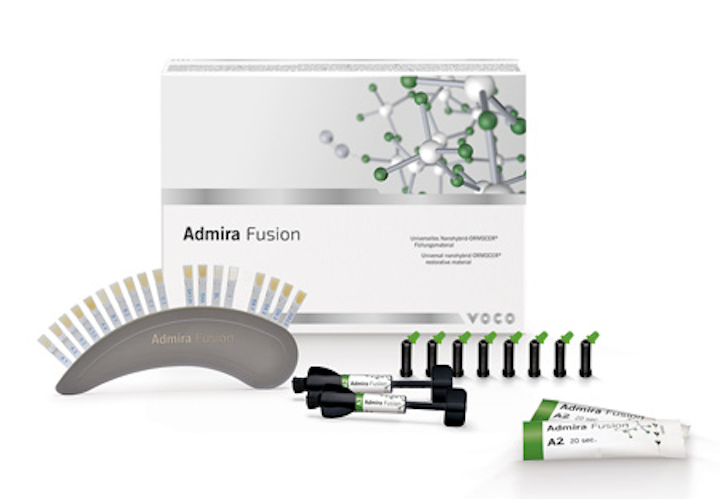 Composite restorations are the bread and butter of a general practice. We asked five leading dentists to share their favorite restorative products for making everyday dentistry faster, easier, and more successful.
---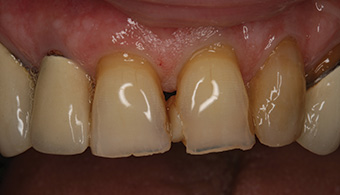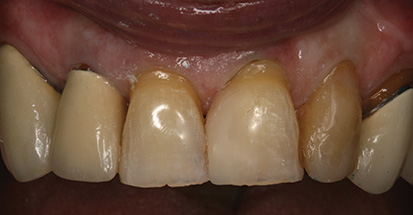 Admira Fusion direct universal restorative by Voco
Timothy M. Bizga, DDS
Let's be real. There are a lot of nice composites out there. So what makes Voco's Admira Fusion worth a second look? The answer is nano-ORMOCER technology. Follow along here: ORMOCER (ORganic MOdified CERamic) technology has already been used in other industries for its unique properties (e.g., innovative coatings), but Admira Fusion is the first dental material to incorporate its one-of-a-kind chemistry. Nano-ORMOCER technology makes for a restorative material that has all of the attributes we look for: low shrinkage, low stress, and biocompatibility. But phenomenal handling is what truly sets it apart. Admira Fusion is a smooth, nonsticky material that raises the bar for all of its competitors. Not to mention, a single-shade application of Admira Fusion-even in the anterior-provides remarkable esthetics. It is easy to blend with existing tooth structure and polishes to an überhigh luster. The case depicted shows how a single-body shade of A3 can make what would be a challenging diastema closure into a simple, patient-pleasing restoration. Give Admira Fusion a second look and experience nano-ORMOCER.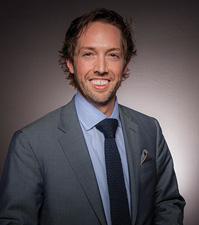 Timothy M. Bizga, DDS, is a general dentist practicing in Cleveland, Ohio, who formerly worked as a chairside assistant and as a dental lab technician. He graduated from Saint Louis University with a bachelor's in biology before receiving his DDS from the University of Michigan School of Dentistry.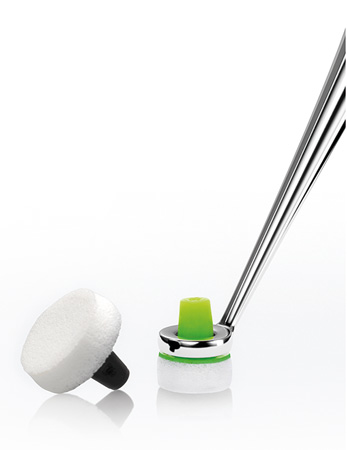 OptraSculpt Pad contouring instrument by Ivoclar Vivadent
Howard S. Glazer, DDS, FAGD, FACD, FICD
For far too long, we have tried different materials to combat the stickiness of packable composite resins. The OptraSculpt Pad from Ivoclar Vivadent solves and eliminates the stickiness issue, as well as composite "pull back" and marks and depressions left in the composite by other instruments. As an added benefit, the OptraSculpt Pad leaves the surface mostly finished and polished. The instrument is double-ended: One side has a retentive ring for 4-6 mm disposable foam pads, and the other end has a blade-like tip that can be used for picking up composite or "tucking" composite interproximally. The single-use, disposable foam pads provide a nonstick surface that allows you to place, move, and contour the resin to mimic the contours of the tooth. Since the pad is atraumatic to soft tissue, you can feather the resin to adapt to the gingival margin of a Class V. The autoclavable instrument handle has two reference scales that enable you to create anatomically correct anterior restorations and ensure proper proportions for a highly esthetic result. The OptraSculpt Pad undoubtedly saves time during the placement of direct resin restorations in Class III, IV, and V cavity preparations and chairside direct resin veneers. Ivoclar offers a starter kit that comes with one instrument, a package of 60 4-mm pads, and a package of 60 6-mm pads. Pad refills and additional instruments can be reordered separately. Ivoclar Vivadent calls it OptraSculpt Pad. I call it foamtastic!
Disclaimer: Dr. Glazer was part of the development team for this instrument.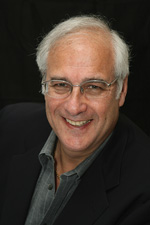 Howard S. Glazer, DDS, FAGD, FACD, FICD, is an international author and lecturer, a fellow and past president of the Academy of General Dentistry, and a former assistant clinical professor in dentistry at the Albert Einstein College of Medicine. He is a fellow of the International College of Dentists and a diplomate of the American Board of Aesthetic Dentistry.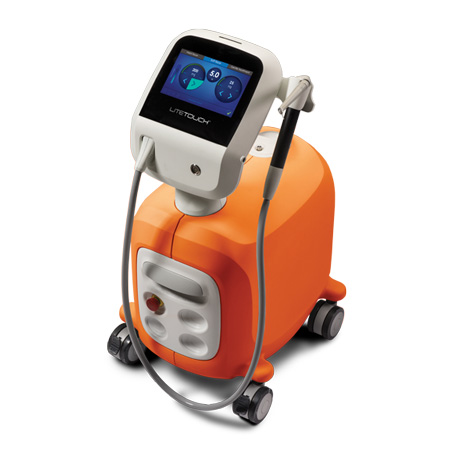 LiteTouch all-tissue laser by AMD Lasers
Ron Kaminer, DDS
A restorative product that I cannot live without is my LiteTouch all-tissue laser from AMD Lasers. Now, you may say that this isn't truly a restorative product, but the LiteTouch all-tissue laser enhances all of my dentistry-especially my restorative procedures. The LiteTouch uses air, water, and laser energy to gently but effectively cut enamel, dentin, composite, bone, and soft tissue. Due to its precision and its ability to cut both hard and soft tissue with minimal thermal damage, patients experience little to no postoperative discomfort. Many routine restorative procedures, such as cavity preparations, can be performed without anesthetic most of the time, greatly enhancing our patients' dental experiences. Finally, compared to other hard-tissue lasers, the LiteTouch is far less expensive and comes with the best training in the industry, making it a realistic option for many dental practices. For these reasons, I think the LiteTouch from AMD Lasers is a win-win for both doctors and patients.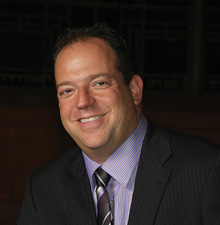 Ron Kaminer, DDS, is a 1990 graduate of the State University of New York at Buffalo School of Dental Medicine. He maintains two practices in Hewlett, New York, and Oceanside, New York; is the director of the Masters of Laser training program; and maintains a teaching appointment at Peninsula General Hospital in Far Rockaway, New York.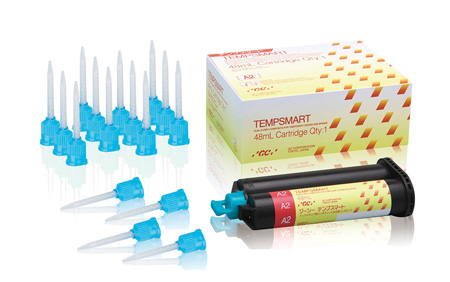 TempSmart temporary crown and bridge material by GC America
Mark Kleive, DDS
When placing a provisional restoration on my patients, I look for a material that's esthetic, fast, and easy to use. TempSmart from GC America is an innovative, dual-cure, bisacrylic composite temporary crown-and-bridge material with microfilled resin and nanofiller technologies. This material maintains a smooth surface after polishing because of this revolutionary combination. The high-density polymer network of TempSmart makes it a strong material ideal for provisionals of any size. This product is ideal for temporary crowns, bridges, inlays, onlays, and veneers, as well as long-term temporary restorations.
I find this material to be the fastest material I've used. It has the perfect combination of high fracture toughness and flexural strength with beautiful esthetics! When seating this temporary, I am assured that my patients are very happy with its appearance, and I'm completely confident that the material will not break, thus not having to worry about additional lost chairside time.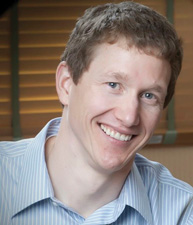 Mark Kleive, DDS, is a 1997 graduate with distinction from the University of Minnesota School of Dentistry. He is in full-time private practice in Black Mountain, North Carolina.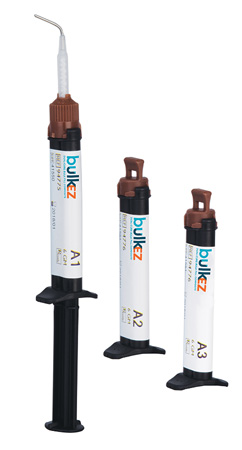 Bulk EZ bulk-fill composite by Danville Materials
Michael A. Miyasaki, DDS
I switched to a bulk-fill composite material because of Danville Materials's Bulk EZ. Here's why: In the past, I used the layering technique for posterior direct restorations to get a good marginal seal, be assured of a fully cured restoration, and control the shrinkage stress by minimizing the volume cured at any one time. Bulk EZ does all of this but faster. Bulk EZ improves my marginal seal at the deepest gingival floor and minimizes shrinkage stress by self curing. The self-cure property also provides unlimited curing depth, reducing the chance of sensitivity. No special equipment is needed to place Bulk EZ, and it can be placed in 75% of the time. Due to Bulk EZ's proprietary chemistry, you can use any and all adhesives after preparing the tooth. Using a matrix system, such as Danville's MegaV, gives me perfect contacts every time. Place the Bulk EZ syringe tip in the deepest area of the preparation and fill from the bottom and across the occlusal. I add a little to raise the marginal ridge. When the material is in its gel phase, I place the occlusal anatomy with my explorer; in 90 seconds, the restoration is finished.
Michael A. Miyasaki, DDS, is an active dental practitioner who has been involved in dental education for nearly 30 years. He is the chief dental officer of Danville Materials and the director of education for the Pacific Aesthetic Continuum, which conducts live-patient treatment programs across the United States.
MORE READING:
Your Class II restoration cheat sheet
How many composite systems do you really need?