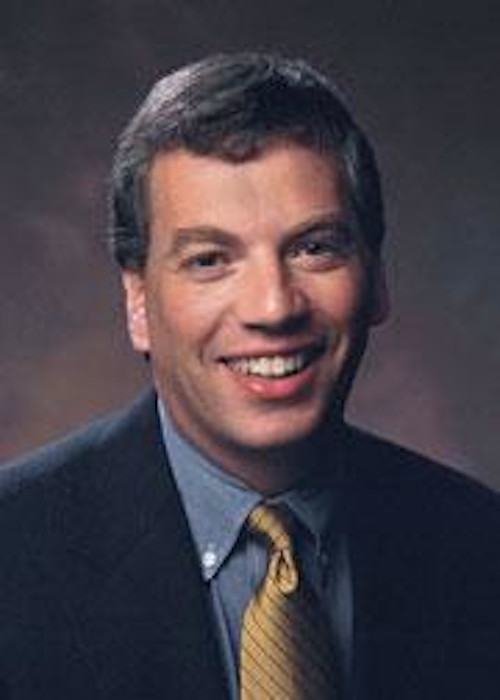 by Dr. Joe Blaes, Editor
On July 21, 2003, Kodak announced it was acquiring the dental practice management software company PracticeWorks, Inc. This acquisition also makes Kodak the 100 percent owner of PracticeWorks' Paris-based subsidiary Trophy Radiologie, S.A., a manufacturer of direct digital radiography systems for dentistry.
To learn more about the acquisition and how it will affect dentists and the dental industry, Dr. Joe Blaes interviewed Richard Hirschland, general manager of Kodak's dental systems and vice president, Health Imaging division, Eastman Kodak Company.
Blaes: Rich, many dentists believed that Kodak* would need to get into the digital radiography business sooner or later. But the purchase of PracticeWorks still caught some people by surprise. So I guess the first question many people ask is, "Why did Kodak decide to do this acquisition at this particular point in time?"
Hirschland: Until fairly recently, digital imaging technologies functioned largely as standalone processes within the dental office. But today, we are seeing a convergence in imaging technology and information management technology. This suggests new opportunities for Kodak to serve our dental customers: to help dentists seamlessly integrate patient information and patient images using Kodak imaging technologies and Kodak quality customer support. So for us, the time was right, because the value we can deliver, now, is so great.
Blaes: Was there a reason you chose to purchase PracticeWorks and its Trophy subsidiary rather than a standalone direct digital company?
Hirschland: There are two answers to this question. First, Trophy's digital radiography systems are state-of-the-art. One of the things Kodak did as we explored our digital options was to conduct internal technical benchmarking on dental digital systems. Based on these tests, we determined that Trophy offered the highest quality images of any major system on the market. So we were very impressed with Trophy.
In addition, PracticeWorks and Trophy together provide value that no standalone digital radiography company could provide. Dentists' imaging systems need to work seamlessly with their practice-management systems to deliver the productivity benefits that the two combined are capable of delivering. At Kodak, we refer to the combination of images and information as "infoimaging," and we are keenly aware of how important infoimaging is to contemporary businesses. The challenge for dentists is how to manage infoimaging processes. It makes no sense financially for most dentists to hire dedicated IT professionals. Instead, we believe many dentists will choose to work with companies that offer integrated imaging and IT solutions. And we believe PracticeWorks, Trophy, and Kodak together are ideally positioned to offer these kinds of integrated solutions.
Blaes: What is the current status of the acquisition?
Hirschland: On October 7, the acquisition was approved by PracticeWorks' shareholders, which finalized the deal.
Blaes: How does Kodak intend to structure the three companies?
Hirschland: PracticeWorks and Trophy will be wholly owned subsidiaries. As we envision it today, each company will have its own management structure and will retain a large degree of autonomy. A good model for this is another Kodak acquisition, Ofoto, the leading provider of Internet-based photography. Ofoto was founded in 1999, and Kodak bought it in 2001. Since then, the company continues to operate much as it did before, but with some unique advantages. It is now backed by Kodak, giving it world-class brand recognition as well as the stability that a company of Kodak's size can afford. And of course, Ofoto has preferential access to Kodak imaging products, such as Kodak paper, for use in its product offerings.
Blaes: Kodak has no track record in the management software business. What is your basis for believing Kodak can successfully run PracticeWorks?
Hirschland: The basis is PracticeWorks' proven track record. This is a company that commands the largest market share of any U.S. practice-management software provider. In other words, PracticeWorks knows what they're doing. So from Kodak's perspective, when it comes to practice-management software, our role is to learn, not to teach. Our role is to let the PracticeWorks people continue doing what they do best and leverage Kodak "infoimaging" technology solutions into the practice-management architecture.
Blaes: Will PracticeWorks' current customers see any changes in how their software is supported?
Hirschland: I can tell you this: If there are any changes, we intend for them to be improvements. Kodak has an excellent reputation for product support, and we intend this to be part of the value we bring to PracticeWorks.
Blaes: Will Kodak continue to invest in PracticeWorks' products at the same levels PracticeWorks itself has invested in upgrades and other improvements historically?
Hirschland: Yes, Kodak will continue to invest in the PracticeWorks products at the same or even higher levels than in the past.
Blaes: In the U.S., the perception has been that Trophy's commitment to customer service wasn't very strong. After it purchased Trophy, PracticeWorks signaled it intended to improve that company's customer service. Does Kodak intend to honor that commitment as well?
Hirschland: PracticeWorks has already made great strides in improving the customer service for the Trophy product line. This momentum will continue and even be accelerated under Kodak's ownership.
Blaes: How do you intend to structure the three companies' customer service organizations?
Hirschland: The organizations will be separate but well connected. We envision this as an extension of our overall plan: To offer our customers a complete menu of choices along the analog to digital spectrum. Just as we now design, develop, produce, and sell our own film-based products, digital detectors, and practice-management software, we will also support those products.
Blaes: Will this acquisition have an impact on Kodak's commitment to X-ray film technology?
Hirschland: Not at all. The majority of dentists today still use X-ray film, and there are clear reasons for that. X-ray film delivers excellent diagnostic capabilities very cost-effectively. Furthermore, it's what many dentists have used for years, even decades. Kodak remains committed to these dentists. In recent years, we have introduced our new *SureSoft, *InSight, and *Ektavision X-ray film products. We will continue to invest and innovate in film for those customers who choose to continue using film technologies.
Kodak's intention, in acquiring Trophy, was not to turn our back on film, but to become a technology-neutral dental X-ray company. We want to offer the very best in both film and digital products. It's not an "either/or" scenario.
Blaes: Do you see opportunities, through Kodak imaging science, to technically advance Trophy's direct digital technology?
Hirschland: Certainly, that's a possibility. Kodak's imaging scientists have invested significant time and money in digital imaging technology. The medical imaging side of our Health Imaging division has many fine direct radiography products. Often, Kodak's scientists are able to apply findings across our various lines of business.
That said, Trophy's direct digital systems are already state-of-the-art. In fact, that's one reason why this acquisition was so attractive to us: we knew we would be bringing a very fine, high-quality technology into our portfolio. Trophy's digital offering is very strong on both intraoral, with the RVG line, and in extraoral, with the hot new TrophyPan product.
Blaes: What part of this acquisition do you believe will have the greatest impact on today's practicing dentists?
Hirschland: Until this acquisition, small start-up companies dominated the direct digital radiography market for dentistry. In many cases, these companies had developed intriguing technology, but many dentists still felt uncomfortable making a commitment to digital. As many dentists have told me personally, they didn't feel like the industry was established or stable enough.
I believe our getting involved changes that. Dentists realize that Kodak's commitment to digital technology for dentistry signals that the technology is here to stay. It also means that for the first time, dentists can purchase direct digital technology from a large, established company.
We think this lowers the risk for dentists who are considering computerizing their operatories. For the dentist out there practicing today, that's the real value of this acquisition.
For more information about Kodak's Dental Systems business, call (800) 933-8031 or visit Kodak's Health Imaging Group, Dental Systems business Web site at www.kodak.com/go/dental
*Kodak, SureSoft, InSight and Ektavision are trademarks of Eastman Kodak Company.