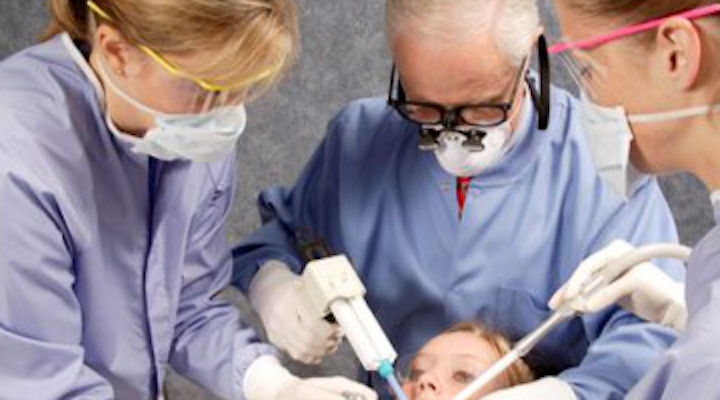 Q: I have been in general practice for 18 years. The past few years have been difficult for me because my enthusiasm for my practice has reduced. You have been in the profession far longer than me and you seem to still be full of enthusiasm and motivation. How do you keep that level of motivation? What do you do to avoid burning out?
A: I have had many dentists ask me that same question, and I will share my answers with you.
Years ago, most people worked mainly to make money to live. A large percentage of people still have that orientation toward work. Those people have a "job." The job provides enough money for them to have the necessities of living—food, clothing, transportation, a home —and if they are fortunate, a little money left over for elective items. The job was a necessity for them. It was often not what they wanted to do. The word "job" is somewhat generic for all vocational activities, but it usually describes the lowest level of vocational activity.
Some people have a "career." This is a job that has opportunities for progression. It may or may not require special training or a degree. Career people are usually on a "career path," advancing in pay, leadership, and expertise. They are usually considered professionals.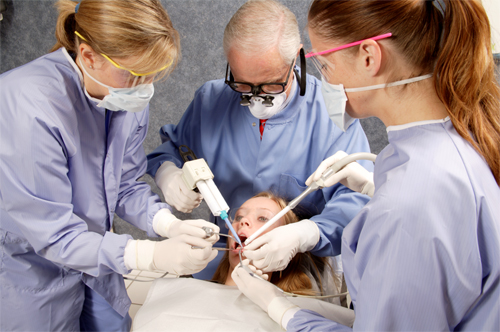 Dentistry can be a job, a profession, or a calling—depending on you.
Other people have a "calling." They usually use their jobs to describe themselves personally. They are committed to doing their best in their vocations. Money is not a major motivation for many of them. Often, callings are altruistic vocations offering services to others that are not aimed specifically at their personal incomes. They devote much time to making the best of their callings. They enjoy their work. It is fulfilling to them. They are not looking for something else to do. They may stay involved in it for their entire lives.
What makes a dentist have a career or calling? I will describe my personal thoughts on enjoying your profession enough to make it a calling.
Get enthused about dentistry
Consider yourself to be in the best profession. I know many dentists who believe this wholeheartedly. They are justified to feel this way, as shown by research. A recent publication placed dentistry as the best of all health professions:
"US News & World Report has named dentistry the top healthcare profession in the country and number two overall behind software development. Plus, orthodontists came in fifth on the full list, oral and maxillofacial surgeons got the eighth-place nod, prosthodontists landed in the sixteenth slot, and dental hygienists were right behind at 17. Dental assistants cracked the chart as well at number 98."1
Dentistry has many characteristics that have made it the number one health profession. An important one is that your dental services help others while also helping you and your family. The satisfaction gained by dentists for taking patients out of pain or helping them eat and improving their smiles is highly gratifying. Your recognition of how fortunate you are to be a dentist is essential to your satisfaction in practice.
Here are other important ways to get enthused (or enthused again) about dentistry.
Change your work schedule to allow more personal and family time.
I have had various schedules over my years of practice. They have varied in direct relation to the seasons of life. When I was early in marriage and without children, I was allowed complete freedom of schedule. Children changed that schedule because of school, athletics, civic involvement, religious events, and other commitments. After children have grown, again, freedom in schedule is available. A few example schedules I have used at various times in my life are as follows:
• Four seven- or eight-hour days is one of the most common dentist practice schedules.
• Five six-hour or shorter days allows significant freedom if starting early.
• 7:00 a.m. to 1:00 p.m. and 11:00 a.m. to 5:00 p.m. on alternating days with no lunch break allows optimum freedom to do other things during the week.
• Three 10-hour days is somewhat too long for some dentists, but you will have four days to do other things.
In all of your life activities, stay out of your comfort zone at least 10% of the time.
To generalize a basic principle of psychology, in order to stay alive mentally and enjoy what you are doing, you must spend at least 10% of your time working out of your comfort zone. How do you do that? Change and/or add to your practice procedures. Doing so requires you to learn and experiment with new concepts, and you will be out of your comfort zone some of the time.
Decide on new clinical procedures you would like to have in your practice.
What procedures have you considered adding to your practice but have not? Examples of new concepts are implant placement, CAD/CAM in your office, or getting a cone beam radiographic device. There are hundreds of other options.
Incorporate new, eclectic procedures into your practice.
It is easy to get in a rut in practice. You get comfortable with a few procedures. You are making enough money to support your family, but your mind is in neutral. Broaden your clinical activities into areas in which you now are not involved. Examples could be adding orthodontics or more surgical procedures.
Delegate some clinical tasks to staff, allowing recreation time for yourself and your family.
There are many clinical procedures that can be delegated to an educated and trained staff. Determine what procedures you would like to delegate, provide the necessary information for staff, incorporate the expanded functions, and you will have an excited staff, increased productivity, and added revenue.
Increase continuing education significantly.
Most of the changes we have discussed require continuing education. By taking courses in new topics, you cannot avoid being intellectually stimulated and out of your comfort zone. Additionally, the friendships you develop in courses and study clubs add variety to your life.
If you are interested, become a part-time faculty member in a local dental school.
This change in your life will certainly stimulate your mind and get you out of your comfort zone. You will have to study to validate new procedures and determine how to best teach new concepts to your students. But don't expect much salary. This is an altruistic pursuit.
Join a civic service club and become involved.
You will find diversity of activities in clubs such as Rotary International or Lions Clubs International. You will make new friends. You will be away from the world of dentistry when in these groups. This diversity adds interest and stimulation to your life.
Don't spend significant time on the internet.
Retire your electronics as much as possible. As you have undoubtedly heard, these addictive devices are now known to be positive in some characteristics but negative in others. Use them to simplify your life, but don't let them dominate your activity.
Develop and be involved with new friends in and out of the profession.
By doing some of the activites discussed previously, you cannot avoid meeting new friends. This change in your life will be highly positive and will broaden your knowledge and interests.
Summary
Every vocation can be exciting when you begin. As you become competent in the field, you get comfortable. If you stay at that level, you soon burn out. Numerous ways described in this article will help you avoid this problem.
Reference
1. Gawel R. US News & World Report names dentistry the best healthcare profession. Dentistry Today website. http://dentistrytoday.com/news/todays-dental-news/item/2827-us-news-world-report-names-dentistry-the-best-healthcare-profession. Published January 17, 2018.
Author's note: The following educational materials from Practical Clinical Courses will help you get enthusiastic and motivated about dentistry again.
One-hour CE videos
Simple, Inexpensive Implant Solutions for Edentulous Mandibles (Item V2388)
Mastering Frequent Esthetic Challenges with Resin (Item V3582)
Two-day courses in Utah
Restorative Dentistry 2 – Fixed Prosthodontics with Gordon Christensen
Faster, Easier, Higher Quality Dentistry with Gordon Christensen
For more information about these educational products, call (800) 223-6569 or visit our website at pccdental.com.