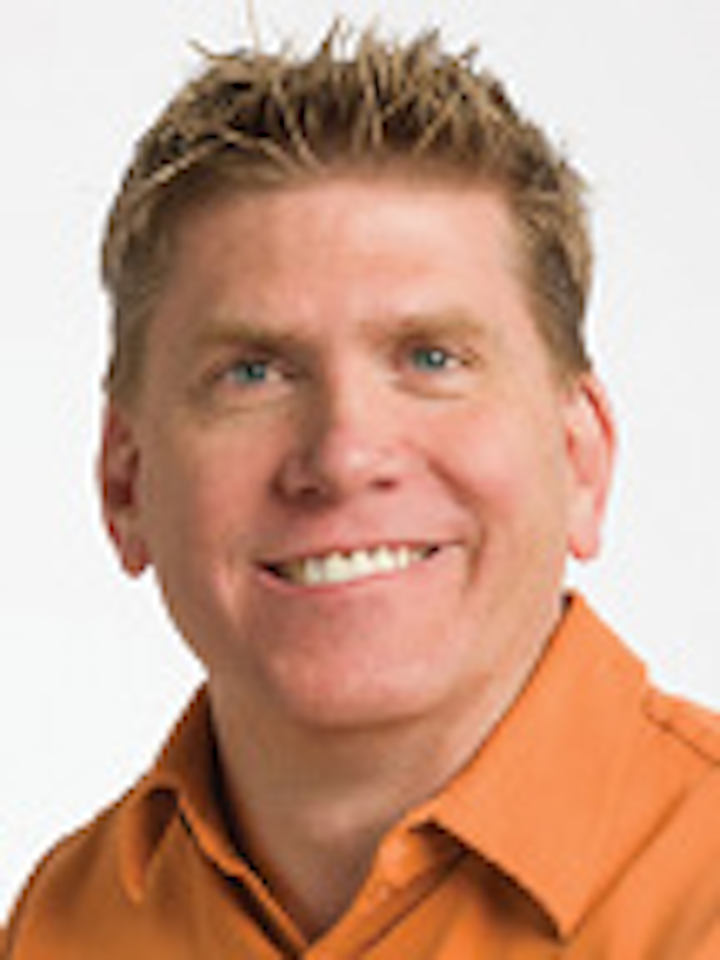 Andy Jensen
2018 is the year of the cloud, the year when I predict that more doctors will be moving to the cloud than any prior year. You should be one of them. Here are the top three reasons why:
Freedom from a jealous server
Of the many advantages of the cloud, perhaps the most significant is a smaller footprint. On the cloud, you don't need a server or hefty workstations to power your management software. Like finally ending a go-nowhere relationship, moving to the cloud is both liberating and refreshing.
Servers are expensive. "Most of the experts agree that critical production servers should last about five years and should be replaced," says Casey Morgan of the Recovery Zone, an online publication for IT specialists.1 For the average practice, you can expect to pay as much as $5,000 for a new server; larger practices will probably want to spend a bit more. In my experience, installation and configuration will run as high as $150 an hour, during which your practice will be down.
Servers are high-maintenance. Some doctors are able to maintain their own servers, but most require assistance. On a regular basis, that IT pro will want his or her fingers on the pulse of that server because all hardware eventually fails. That monitoring service and maintenance runs as much as $400 per month, according to Daryl Rinaldi of the GizmoBlog.2 "The ongoing costs can end up costing two to three times the up-front cost of a server," Rinaldi says. Even if you are able to configure and manage your own server, there's still a cost in time or lost production or both.
If there's a server in your practice, you are also subject to 19 different requirements under the HIPAA Security Rule. Thus, the benefits you hoped to see from a server relationship are overshadowed by the baggage of a wandering sense of security and commitment. Additionally, you can't access your data away from the office (unless you invest more money).
It's always new and exciting
With your practice on the cloud, however, you never hassle with upgrades. Oh, you may have to keep image device drivers and the like up-to-date, but you'll never, ever pay an IT pro to upgrade your management software from one version to another. Or, you'll never, ever spend an evening or weekend doing it yourself.
You and your data, forever
On the cloud, you can embrace your data, always and forever. Here's why.
No backup worries. You never have to worry about backing up your data or taking a backup drive home with you at night (which, by the way, is a huge HIPAA risk). Because your data is not physically at your practice, it doesn't matter what happens to your practice. Fire, flood, or theft will be a bump in the road rather than the end of the road.
Redundant redundancies. The cloud embraces your data, showing love from multiple servers in multiple geographic locations. All hardware will eventually fail, and in order to incorporate the same level of redundancy and security without the cloud, you'd have to spend millions.
Data backup to the last keystroke. As luck may have it, you just may have a dependable backup system. But let me ask you a question: If you had to restore your backup, to what point in time would you recover? Would you lose a full day, half day, or maybe a few hours? The cloud does a much better job. In the highly unlikely event that your data must be restored, you'll get back to exactly where you left off. Now, there's endless love and dedication for your data!
Conclusion
A little love can change everything. You can manage your practice on the cloud and enjoy the same benefits and advantages the cloud brings to your personal life.
References
1. Morgan C. Five things about server failure every MSP should consider. Recovery Zone website. www.storagecraft.com/blog/five-things-about-server-failure-every-msp-should-consider/. Published June 12, 2013.
2. Rinaldi D. IT Support Tip: What will a server cost my small business? (Part 1). GizmoFish website. http://www.gizmofish.com/blog/bid/337277/IT-Support-Tip-What-will-a-server-cost-my-small-business-Part-1. Published September 27, 2013.
---

Andy Jensen has been in the dental software business since 1992. He is vice president and CMO at Curve Dental, a software development house that delivers 100% cloud-based management software for dentists. Andy recently completed the book How to Build the Killer Practice on the Cloud, which can be downloaded at curvedental.com/killer-practice-de.