Is crown repair the best salvage?
Dr. Gordon Christensen outlines a simple, predictable technique for making in-office intermediate- to long-term resin crowns similar to those of provisional bis-acryl restorations for crowns and fixed prostheses. Financially compromised patients who are unable to afford a new crown will welcome the opportunity to keep their tooth and have it repaired.
Apr 1st, 2018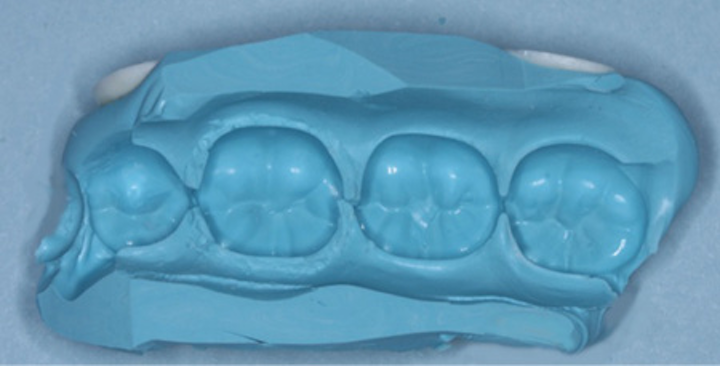 In this monthly feature, Dr. Gordon Christensen addresses the most frequently asked questions from Dental Economics readers. If you would like to submit a question to Dr. Christensen, please send an email to info@pccdental.com.
Q
I have many mature patients in my practice for whom I placed crowns years ago. As expected, when the patients became older, their oral hygiene procedures degenerated, their dietary habits contributed more to dental disease, and their income is now minimal. When observing the crowns that I placed years ago that are now carious around the margins, and knowing the low income of most seniors, I often attempt to repair the crowns. The technique I use is unpredictable, because the full magnitude of caries involvement is almost impossible to observe when cutting a minimal prep under the crown while attempting to preserve much of the crown structure. Is there a better technique for this?
A
Fortunately, there is a better and more predictable technique that is simple and relatively easy. Undoubtedly, you and your staff are making resin provisional restorations with bis-acryl materials such as Integrity (Dentsply Sirona), Protemp Plus (3M), Telio CS C&B (Ivoclar Vivadent), Temphase (Kerr), etc. These provisional restorations serve well for a few weeks. However, the bis-acryl materials are relatively weak, the margins are fragile, the material wears when subjected to occlusal abrasive foods, and some of the materials discolor in service.
What if you could use a typical Class II resin restorative material to make indirect, in-office crowns for your patients with minimal income who have failing, previously placed crowns?
As you know, the typical Class II resin restorative materials are usually light-cured, and the desirable in-office concept described above is not possible if a light-curing resin is placed inside an impression material matrix such as that used for provisional restorations. But now, there are now several dual-cure restorative materials on the market, and more are under development. These dual-cure brands are available now:
Bulk EZ (Danville/Zest)



Fill-Up! (Coltene)



HyperFIL (Parkell)



Injectafil (Apex)



LuxaCrown (DMG)
Some of these materials were developed primarily to reduce the challenges related to the improper light-curing of resin restorative materials for Class II resins. DMG developed the product LuxaCrown specifically for intermediate- to long-term resin crowns. The company estimates at least five years of longevity.
Making a resin crown with dual-curing resins
The simple technique for making provisional bis-acryl restorations for crowns and fixed prostheses is similar to the one used to make these in-office intermediate- to long-term resin crowns. These are the steps to follow:
Make a vinyl polysiloxane impression of the defective crown and a few teeth mesial and distal using a rigid material such as Parkell Blu-Mousse (figure 1).



Remove the defective crown in the normal manner, usually making three connected slots—one facial, one occlusal/incisal, and one lingual—and place any screwdriver-like instrument in the facial slot, rotating it to dislodge the crown.



Remove the caries and fill the void areas with a cariostatic material, such as resin-modified glass ionomer, conventional glass ionomer, or compomer.



Prepare the tooth for a crown, with the preparation margins placed apical to the previous caries (figure 2).



Fill any undercuts in the adjacent teeth with block-out material, such as Chairside Block Out Material from Zest, and light-cure the material.



Trim undercuts out of the previously made impression to allow it to go into place easily.



Try in the previously made impression to ensure that it seats in place adequately.



Place a separating liquid on the tooth preparation such as glycerin, K-Y jelly, or Bisco Pro-V Coat. Make sure you place enough separating material or you will not get the crown off the prep.



Place the dual-cure restorative material into the impression using a technique similar to making a provisional restoration (figure 3).



Remove the impression and crown, and evaluate the fit and occlusion.



Finish and polish the resin crown.



Clean the crown prep with flour of pumice, such as Whip Mix Preppies—not prophy paste, which contains contaminants.



Place a disinfectant on the prep. I suggest the proven two one-minute applications of glutaraldehyde solution. Examples are Gluma (Heraeus Kulzer), MicroPrime G (Danville Materials), Glu/Sense (Centrix), and G5 (Clinician's Choice).



Seat the crown with the cement of your choice. Resin-modified glass ionomer is a logical choice because of its cariostatic properties. Examples are RelyX Luting (3M) and Fuji Plus (GC America).



Clean debris and block-out material; evaluate and correct occlusion (figure 4).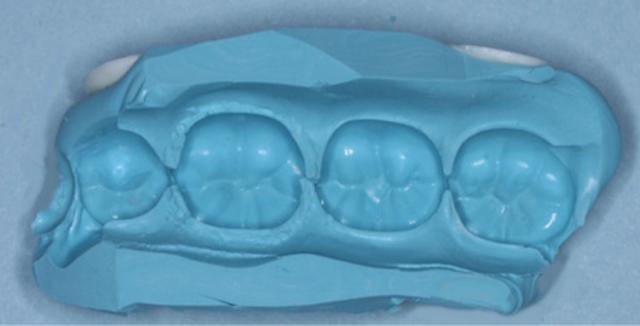 Figure 1: A rigid vinyl polysiloxane impression is made of the defective crown and the adjacent teeth.

Figure 2: A typical crown prep is made after the old crown and caries are removed and filled with a cariostatic material.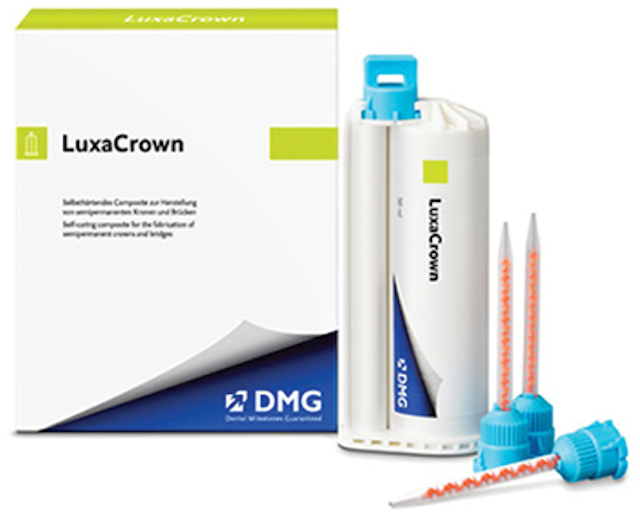 Figure 3: The LuxaCrown material or other brand of dual-cure restorative material is placed in the rigid elastomer impression of the previous crown.

Figure 4: The finished intermediate longevity resin crown is seated with a cariostatic cement such as resin-modified glass ionomer.
Alternative salvage techniques for failing crowns
Most of the following alternative techniques for this clinical situation are challenging and not as logical as the one described above for the mature patient with minimal financial resources.
A new crown
Usually, the defective crown is in the mouth of a mature person with minimal financial resources. Therefore, placing a new crown is often not feasible. The resin crown can be placed in about half an hour, and most of the procedure can be legally accomplished by a qualified staff person. The cost of the crown can be about one-third of the cost of a typical laboratory-made crown.
Repair of the defective crown
Crown repair is typically done if the patient does not have the financial resources to have a new crown placed. Unfortunately, it is almost impossible to determine if all of the caries has been removed when attempting to repair a crown with caries on the margins. Often the lesion extends deeply under the occlusal of the old crown or extends to the mesial or distal including the margins. It is also very difficult to determine whether the cariostatic restorative material has been adequately placed into the voids that are being repaired.
Removal of the tooth
The technique described in this article can be accomplished for about twice the average cost of removing the tooth. Usually the patient would prefer to keep the tooth, especially if the cost is not prohibitive.
Summary
Repairing a defective crown is a difficult and usually unpredictable procedure requiring significant time and restorative material, and the fee for such a service is minimal. Placing a new in-office-fabricated resin crown, made primarily by a dental auxiliary person for a minimal fee, is a great alternative. Being able to affordably retain a tooth that has a crown with caries around the margins motivates financially compromised patients to accept the treatment. They should be advised that the resin crown will usually serve for several years. That period of time is often about the remaining life expectancy of many of the patients who need such treatment.
Author's note: Additional educational resources are available from Practical Clinical Courses, some of which relate directly to this article:

Two-day courses in Utah
• Restorative Dentistry 2—Fixed Prosthodontics with Dr. Gordon Christensen: May 11–12, 2018

One-hour videos
• Treating the Aging Population—A Frustrating Challenge (Item No. V4777)
• Crowns—Materials and Techniques for the Best Results (Item No. V1987)
• Foolproof, Fast Single-Crown Procedure (Item No. V1980)
• Avoiding Common Administrative Errors (Item No. V4784)
For more information about these educational products, call (800) 223-6569 or visit pccdental.com.
---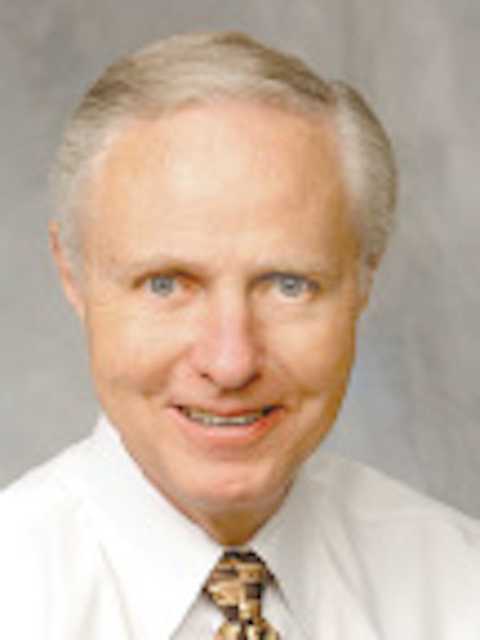 Gordon J. Christensen, DDS, MSD, PhD,is a practicing prosthodontist in Provo, Utah. He is the founder and CEO of Practical Clinical Courses, an international continuing education organization founded in 1981 for dental professionals. Dr. Christensen is cofounder (with his wife, Dr. Rella Christensen) and CEO of Clinicians Report.