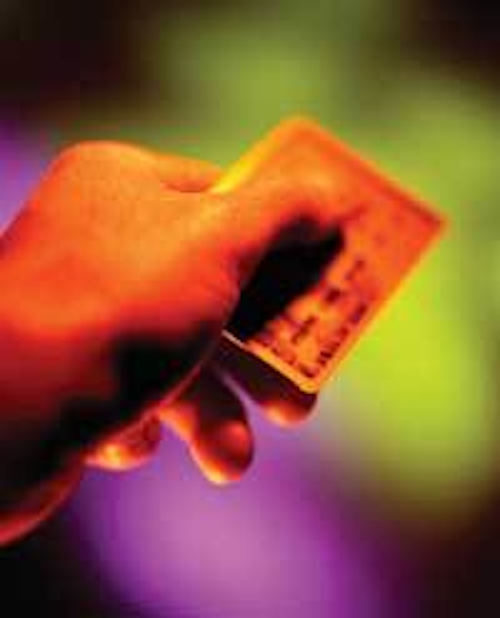 A McGill & Hill Group survey shows increasing use of flexible fee-financing options by dentists boosts treatment plan acceptance rates.
Doctors are increasingly using third-party financing options, as well as automatic bank draft and credit card payments, to boost treatment acceptance rates. That's the findings of a recent reader survey we conducted questioning doctors about their use of various patient fee payment options and their impact on treatment acceptance rates. What follows are the survey results, along with our recommended strategies to increase profitability.
Survey results
We received 535 responses to our survey from our family of over 8,000 subscribers to "The McGill Advisory." Of those respondents, 61 percent were general dentists, 22 percent were orthodontists, 5 percent were pediatric dentists, 5 percent were oral surgeons, 3 percent were periodontists, 3 percent were endodontists, and the remaining 1 percent were prosthodontists.
Affordability and treatment acceptance rates
Treatment acceptance rates have declined in most practices during the past six years, primarily due to affordability problems. While most doctors have historically felt that the price (fee) most determines affordability, that's not the case. Rather, the most important factor in determining affordability is the amount of the down payment required, followed by the amount of the monthly payments, then the term over which payments are to be extended, with price (fee) being the least important factor.
Third-party financing growing
The survey revealed that doctors' use of third-party financing is growing. Some 80 percent of practices now offer third-party financing in their offices, up from 76 percent in 2003 and 64 percent in 2001. Third-party financing, through companies such as Capital One® Healthcare Finance™ (formerly Dentists Fee Plan (DFP) and Orthodontists Fee Plan (OFP)), The HELPcard®, American General, Care Credit®, and Unicorn Financial Services, allows patients to accept the big-ticket dental procedures they need, pay for them with no money down, and with payments extended over a longer term. This reduces the monthly payment amount, which is critical to affordability.
Some 34 percent of doctors said their practices increased the use of third-party financing during the past year, up from 28 percent in 2003. Another 60 percent of doctors said that use of third-party financing had stayed the same in their practices, while only 6 percent reported a decrease.
Despite the growing use of third-party financing, the percentage of total practice collections using this payment method remains relatively small, but it is growing. While 73 percent of doctors surveyed reported that 5 percent or less of their practice collections were paid using third-party financing, 27 percent said more than 5 percent of their collections involved third-party financing, up 23 percent from the prior survey.
More importantly, a growing number of doctors surveyed reported that third-party financing has had a positive impact on patient acceptance rates for treatment. Overall, 86 percent of doctors surveyed reported a positive effect, up from 82 percent in 2003. Of those, 10 percent reported the impact of third-party financing on treatment acceptance rates was "exceptional" (compared to 7 percent in 2003), 33 percent said the impact was "moderately favorable" (compared to 29 percent in 2003), while another 44 percent reported a "slightly favorable" impact (compared to 46 percent in 2003).
Automatic card financing increasing
We have long recommended that practices permit payment of fees via an automatic monthly charge to the patient's credit card. For example, if a patient is responsible for $3,000 of the total treatment, he or she should be permitted to sign a VISA Easy Pay consent form authorizing the practice to automatically charge his or her credit card $250 a month over a 12-month period. Breaking down the total fee into easy-to-pay monthly payments eliminates the substantial up front cost of $3,000, increasing affordability for the patient, as well as the related treatment acceptance rate.
Some 52 percent of doctors now offer this option, up from 47 percent in 2003 and 39 percent in our 2001 survey. Moreover, doctors offering this option are using it more now than in the past. Approximately 33 percent of doctors surveyed said payment of fees by automatic monthly credit card charges had increased during the past year, while 65 percent said usage stayed about the same, and only 2 percent reported a decrease in the use of this option.
Sixty-eight percent of doctors surveyed reported that the use of automatic monthly credit card charge options has had a favorable impact on treatment acceptance rates. About 4 percent of doctors listed this impact as "exceptional," another 24 percent termed it a "moderate benefit," while 40 percent said it was a "slight benefit" in patient acceptance rates.
Automatic bank draft payments increasing
More than 20 percent of practices now permit payment of patient fees by automatic bank draft from patient checking accounts, up from 16 percent in 2003. Moreover, the use of automatic bank draft payments also is on the increase. Some 39 percent of doctors reported increased use of this payment option during the past year, 58 percent reported usage stayed the same, and only 3 percent showed a decrease in this form of payment.
While interest in this financing technique is growing, it still represents a small percentage of patient collections. Some 65 percent of practices report receiving less than 5 percent of their collections through automatic bank draft payments, down from 74 percent in 2003. However, the growth in the use of this payment option is resulting in higher volumes in many practices. Thirty-five percent of practices are now receiving more than 5 percent of practice collections through automatic bank draft, up from only 26 percent in 2003.
More importantly, 56 percent of doctors reported a favorable impact on treatment acceptance rates through use of the automatic monthly bank draft payment option. Another 5 percent of doctors reported the impact was "exceptional," 17 percent indicated it was "moderate," and 34 percent said it was a "slight benefit."
As consumer discretionary spending slows, doctors must be more focused on improving affordability to increase treatment-acceptance rates and operate at their maximum desired capacity. Extended payment options using third-party financing, general credit cards, and automatic bank draft are now more critical than ever in maintaining acceptable practice growth in practice collections and profitability in today's more difficult economy.
The above article was reprinted with permission from The McGill Advisory, a monthly newsletter devoted to tax, financial planning, investment, and practice management matters exclusively for the dental profession, available for $209 a year from John K. McGill & Co., 2810 Coliseum Centre Drive, Suite 360, Charlotte, NC 28217. Call (704) 424-9780 for further information.
---
Four payment options for your office to use
To improve case acceptance rates through increasing affordability and efficiency, we recommend practices offer only four payment options.
1 The first option we would recommend is utilization of a third-party financing company, such as Capital One Healthcare Finance. This option allows the patient to begin treatment with no down payment, and to have monthly payments extended over a 24- to 60-month period, with interest charged by the third-party financing company. The doctor typically receives the entire fee up front, less the typical 7.5 percent discount charge.
This option eliminates all billing and collection costs, while allowing the doctor to complete treatment as expeditiously as possible, without regard to the patient's payment status.
2 If the patient objects to this plan (and payment of interest on the amount financed), the second option would be payment in full by cash, check, or credit card with a discount offered for full payment up front. We generally recommend a 5 percent bookkeeping adjustment for payment in full at the time service is rendered. However, a recommended adjustment rate of 7.5 percent is appropriate for orthodontists since payments would otherwise be received over an 18- to 36-month period - without interest - under traditional payment plans.
3a Only if neither of the first two options are acceptable should the practice offer in-office patient financing. With in-office financing, the patient would be offered two choices.The first would be an automatic, preauthorized monthly charge to the patient's credit card.
3b The second option would be a preauthorized monthly draft from the patient's personal checking account. Both of these options meet the doctor's goals of providing flexible payment arrangements with lower down payments and monthly payments to improve affordability while also limiting risk of nonpayment and eliminating the costs associated with in-office billing and collection.
To boost treatment-acceptance rates, doctors should consider increasing the number of months during which in-office financing is available, but only if payment is through an automatic, preauthorized monthly charge to the patient's credit card or through automatic bank draft. Many practices have reported success in steering more patients toward the use of these two options by imposing an administrative charge for the no interest, in-office financing programs previously provided. This helps "wean" patients away from this option and directs them to one of the four payment options we have recommended.