How the cloud helped this practice survive the wildfires
When a wildfire struck in 2008, this dental practice was woefully unprepared. They moved to the cloud, and when wildfires struck recently in California, they did not panic. They knew the important practice information would survive.
Jul 1st, 2019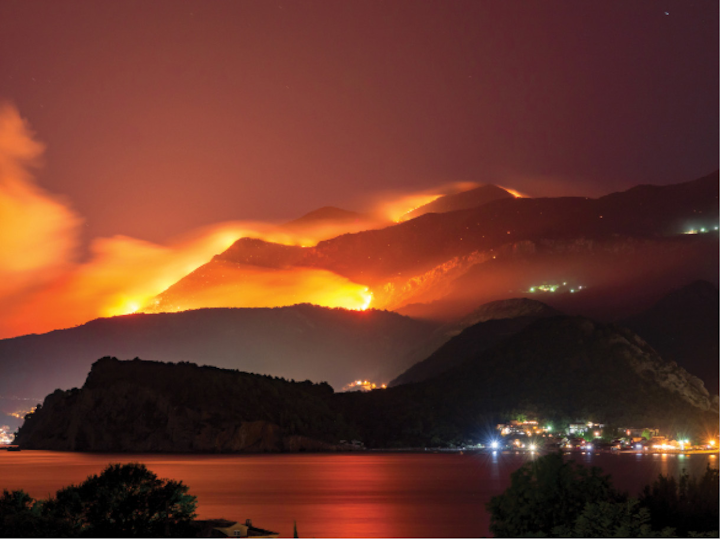 © Anzebizjan | Dreamstime.com
Timothy Elloway, DDS
Paradise, California, held the promise of peace, beauty, and opportunity, but also of devastation. As a new dentist in 1989, I was drawn to the area and decided to make it the home of our first practice. We quickly outgrew our first space and moved into a second, larger location where I practiced for 26 years. Little did I know that wildfires would strike the area not once but twice. The first time, we were woefully unprepared.
We made sure the second time was a much different story.
By nature, wildfires are unpredictable and can force very sudden evacuations. Home evacuations are challenging and heartbreaking enough, but when you're a business owner with a physical office, your problems are intensified.
Impossible decisions
My staff and I experienced this challenge firsthand in the 2008 Humboldt fire, which burned nearly 100,000 acres. More than 400 homes and businesses were lost or damaged in the Paradise area. In addition to protecting ourselves, we felt understandably compelled to save the office. How were we going to get all of our hard drives, computer towers, and patient charts out of the office in time?
Our "solution" was to frantically get as much as we could into our vehicles and get ourselves to safety. In this chaos, all of the area's outdoor storage units burned down, and many of our staff were forced to evacuate to motels with all of their belongings stored in their cars.
An unfortunate by-product of this type of catastrophe is theft, where people wake up to find that the valuables in their cars have been stolen. Although it did not happen to us, we feared that our equipment would be stolen. In addition to the financial loss, thieves would have access to our patient database, including names, addresses, social security numbers, and personal medical information.
This time it was different
After that experience, I made it a priority to become 100% cloud-based. When wildfires struck again in 2018, we had the peace of mind that all of our data was securely stored in the cloud with our software provider, Curve Dental. I simply left the office, went home, grabbed our wedding albums, photos, and videos of our kids growing up, and we left for safety.
I did not have to prioritize evacuating my office over my home. I didn't have to heroically try to save every single chart and computer. The fact that we could simply leave the office and think, "No problem here," was invaluable to all of our staff. Being in the cloud continues to give us the peace of mind that in an emergency—whether it's a natural disaster, break-in, or power surge—our practice is safe.
While our office in Paradise, California, did not burn down, the wildfires still severely damaged the town. FEMA estimates it will be livable again in about two years. Luckily, we were able to find a space for the office in nearby Chico. Since our phone system is included with our cloud subscription, we were able to keep the same number and immediately notify patients about our status and new location via text, email, and calls. We were up and running just a few weeks after the fire, and our revenue was on par with an average month. We were back to business as usual.
Lessons learned
Unfortunately, not all of my colleagues fared as well. One had a third-party back up his data offsite, while another had hard drives at multiple locations. Both lost all of their data. There's no way to recreate what was stored in those files. They can't do their income taxes, they can't deliver W-2s to employees, and they don't know who owes them what. To me, one of the worst aspects is that some patients had put down money for future treatments, and now those records are gone.
Imagine having to register all of your existing patients as new and having to do full intakes on them. How can you afford to do this at no cost to them when your office just burned down, not to mention the time and inconvenience for both your patients and staff? It's an absolute nightmare.
Running a successful dental practice is stressful enough. Having peace of mind and complete trust in your software provider is priceless, especially when disaster strikes.
TIMOTHY ELLOWAY, DDS, practices cosmetic, restorative, and family dentistry, currently in Chico, California. He has spent more than 25 years building an exceptional reputation. He practiced dentistry in Paradise prior to the fire and has since moved his practice to Chico in order to continue providing care to his patients.