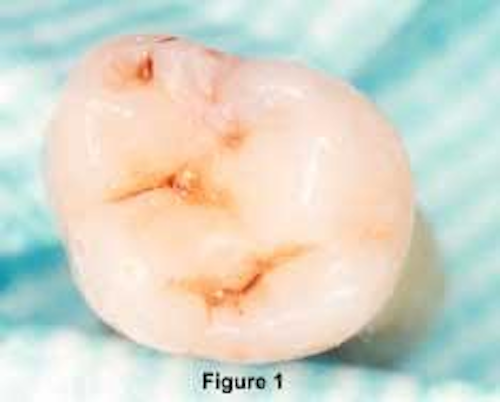 Robert E. Carpenter, DDS, FAGD, MAGD
Kerrville is a beautiful little town in the Hill Country of Texas. The Guadalupe River meanders through town and is teeming with bass, catfish, perch, and rainbow trout. Deer are so plentiful that I've watched from my bedroom as a doe gave birth to a beautiful spotted fawn in my backyard. Trophy bucks scrape the chinquapin, elder, ash, and poplar trees I plant. Beaver strip the bark off my willow and cypress trees, so I protect the trees with wire cages. Catfish grow to more than 50 pounds in the Guadalupe, Llano, Nueces, and Frio rivers. My son caught an 11-pound bass in Camp Meeting Creek (less than 50 feet from my bedroom). Ducks, geese, wild turkey, quail, whitewing, and mourning doves are plentiful. If you like the arts, shopping, and Spurs basketball, San Antonio is a scant 50-minute drive east on the Interstate.
So why isn't Kerrville a perfect place to practice dentistry?
When I came here in 1967, I thought it was. The population was 12,500 and there were only five dentists (a 1:2,500 ratio). The American Dental Association recommended about 2,000 people per dentist, so I bought what was left of an abandoned dental practice for $4,500 and hung out my shingle.
Things were great until the Texas legislature decided we needed another dental school, establishing it in San Antonio. Suddenly, they were cranking out as many as 150 graduates per year - just 50 minutes away.
And, you know dentists like to stay close to the womb of dental school.
The next thing I knew, the Kerrville population had inched up to 17,500, but the population of dentists had exploded to 23 (a 1:760 ratio). Wow, didn't they teach that demographics course at the University of Texas Dental School at San Antonio?
So, this article is about "how to profit from air abrasion." The topic is a major chapter of my book, "How to stay alive in dentistry when you only get 20 new patients per month!" Actually, nobody's ever asked me to write the book; but if they do, I can.
It started in 1994 when my friend, Tim Rainey, called me up and said he had a whiz-bang machine I just had to see… said it'd revolutionize my practice of dentistry and solve all those "hole in the schedule" blues.
"How much does it cost, Tim?"
"Anywhere from $18,000 to $24,000, depending on tips and stuff."
"Uh, Tim, I'll call you later. A big ol' whitetail buck is scraping my new sycamore tree… I gotta run."
And run I did. For about three months, until I couldn't avoid Tim's calls any longer. So, reluctantly, I drove over to Refugio to take my first look at air abrasion. First, I cut into an extracted molar with it (Figure 1).
Several innocent-looking brown spots in the occlusal fossa yielded a surprise… cavities that I never could have found with an explorer or X-ray! If that were not enough of a surprise, I watched incredulously as the abrasive stream melted its way through decay (Figure 2) and suddenly exited in a little brown patch on the mesial surface that I had already concluded was not decay! Five distinct cavities were revealed by the gentle whoosh of air abrasion.
Thirty seconds of use and I knew I could never practice dentistry again without air abrasion.
Well, having a new instrument doesn't mean more production or more money if it only does old procedures a new way. But I quickly learned that many simple occlusal, buccal, and lingual pits that I previously had been taught to just wartch (that's Texan for "watch") were actually frank cavities that could be (needed to be) filled quickly and comfortably without anesthesia!
Hey! Here's a new profit center! It's quick, painless, financially rewarding, and, best of all, it's a wonderful service to the patient. A great side benefit was that I suddenly had a renewed enthusiasm for dentistry. I was stunned at how clean you could get a cavity and how much less tooth structure had to be removed than the traditional G.V. Black protocol demanded. And here's the real gem… I found a procedure that can be done with air abrasion that I would not do with a high- or slow-speed handpiece. (I don't know if I was the first person to do this, but, thanks to Dr. Rainey, I was one of the first people on planet earth to incorporate air abrasion into my dental practice!)
The procedure I refer to is incisal-edge restoration. OK, I know you can do these with a very small carbide or diamond bur. But I also know that, when I did them that way, they looked bad in six months and did not last very long.
The reason is that the high-speed bur introduces micro-fractures in the enamel that the best bonded restoration cannot protect from the hammer action of the opposing incisors.
My incisal, air-abrasion restorations started coming back in a year or two looking good… I mean really good (Figure 3).
I do need to say here that, later on, I went through a stage of filling these with flowable composites (which had not been introduced when I first started with air abrasion). Many of these looked bad in a year, and some had to be replaced. But the ones I did with a very abrasion-resistant composite looked great five to seven years later (Figure 4).
Not only was I thrilled with these restorations, but my patients were too. I was also surprised to have patients ask why I did not do the adjacent incisal-edge lesions, which I thought were not advanced enough to do yet (you know, I was still "wartching" them). My "restorable lesion index" has subsequently moved considerably with incisal edges.
Now, here's the fun part. Let's justify the title of this article.
A large percentage of my patients need four to 10 incisal or cupped cusp lesions restored. Think about the economics of it. I can easily do four in 20 minutes. At $78 per tooth, that's $936 per hour. For a seven-hour day, that would yield $6,552 per day, or $1.4 million per year. Hey, that's not a bad year for a country dentist. And if you read Dr. Jeffrey Ganeles' excellent article on implants in the May 2002 issue of Dental Economics, he calculates that a three-unit bridge at $900 per unit nets a dentist only $376 profit per hour, and an implant nets about $634 per hour. Now, guess which procedure costs the dentist the most heart muscle and stomach lining. I'm laughing, joking, and enjoying a needle-less, drill-less $936 per hour, while the bridge maker is on an adrenalin-high, needle and drill, multiple-appointment exercise at $376 per hour!
Now, you're obviously not going to do incisal edges seven hours per day (neither will you do implants or veneers all day), but the math should tell you that it's more productive than C&B, implants, or veneers - unless you do large multiples of units. And there are no second appointments… no try-ins… no lab fees… no gut-wrenching stress over possible failure… and your patients love you. So it can comfortably fit a slot you are missing in your practice. (Most dentists I talk to about this, if they will level with me, will admit to letting thousands of dollars walk right out of their practice every month.)
Yeah, I know I should have sold that patient a $30,000 veneer case. Yeah, I've heard all the golden-fingered, golden-tongued guys who routinely pull that off, but I've conclusively decided over the years that I'm not one of them (as much as I would like to be). And my observation is that about 90 percent of the rest of the dentists aren't either. Yeah, I've heard them all say they could do it here in Kerrville, but they're breathing big-city carbon monoxide instead of Hill Country oxygen, which, to me, undermines their braggadocio.
Many of these patients are elderly and on very small, fixed incomes. Yeah, I've heard it said that anybody can get anything if they want it bad enough. (To be kind, I'll just say that's a very unrealistic statement.) I believe that there are a huge number of dentists who still treat charity cases and many people in genuine financial desperation. For those, incisal-edge restoration with air abrasion is a great, viable option.
Oh yeah, and if I anesthetize a tooth to do a crown, I can do two or three incisal edges or abfraction lesions while I'm waiting on anesthesia. Throw a couple hundred bucks in like that two or three times a week and you can buy:
200 live bait shad
Six dozen night crawlers
30 gallons of gas for your pickup and bass boat
A weekend at a different lake every week in the year
The last one is true except when mama wants to go to the theater. I've found a little video game that is shaped like a fishing rod. You can take the rod part off so you don't hit the people sitting in front of you…