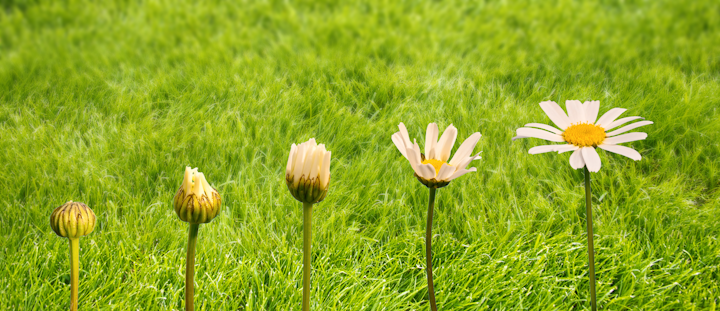 © Delstudio | Dreamstime.com
I graduated dental school in 2015 and immediately joined a Pacific Dental Services–supported practice as an associate. I was attracted to the practice ownership model, and I wanted to have my own supported practice one day. Green Valley Smiles Dentistry, a PDS-supported practice, opened its doors on December 31, 2016. But without an owner-dentist practicing in the office, the business struggled to be profitable. 
In July 2016, I had the opportunity to become the owner of this office still in its fledgling stage. We very quickly doubled top-line production, and after one year of owning the practice, we achieved more than $1 million in production. We finished 2018 at $2.25 million in revenue. Today, we are still tracking at the same growth rate and see up to 140 new patients every month.
With no previous business experience, I relied on in-house dental specialists and various internal and external marketing efforts to jumpstart my office's growth. Here are the top six strategies that were instrumental in achieving practice growth.
No. 1: Offer comprehensive dental care
Using the latest proven dental technology, such as CAD/CAM, helps provide a unique and enhanced patient experience. Patients love the ease of getting their permanent restorations completed in a single visit. It's often difficult for patients to find time to return for multiple appointments because of their busy schedules. Offering same-day crowns has helped increase my case acceptance because of the convenience. The entire process of imaging, designing, and milling a CAD/CAM restoration also helps patients become engaged and excited, which increases the likelihood that they will return for future dental work and refer family and friends.
To grow my business, my time is best spent on patient acquisition and retention. It is unproductive for me to block off my entire afternoon to complete a molar root canal when I can prep, scan, and deliver multiple CAD/CAM crowns during that time. As a general dentist, I am also aware of the liability in performing specialty dental procedures. For this reason, I feel more comfortable letting specialists handle more complex procedures, such as molar root canals and wisdom teeth extractions. 
The first two specialties that I incorporated into my practice were endodontics and oral surgery. These specialists come to the office a few days per month to treat my patients as well as those who are referred from other local offices. Partnering with these specialists distinguished my office as being a one-stop shop for all dental needs. Patients love that they do not have to drive across town to a different office with unfamiliar team members for their specialty dental treatment, and they are more likely to accept comprehensive treatment plans involving specialty dental work because of the convenience and the trust our team has built with them. 
No. 2: Network with local businesses
I chose to join a referral networking group with other local business owners. There are many types of these organizations, such as LeTip, Business Network International, Together Everyone Achieves More, and Chamber of Commerce. I visited different groups before choosing the local chapter with the best fit. There are weekly meetings where members pitch their businesses and share referrals and leads.
At the time I became the owner of my office, I had only been living in Henderson, Nevada, for one year and did not have an extensive network that I could leverage. Through this networking group, I gained business connections and increased awareness of my dental practice. 
It took some time before I started getting consistently productive referrals. I realized that you get what you put in, and I had to make networking and attending these weekly meetings a priority. I also needed to establish meaningful relationships with the other local business owners to earn their trust so that they felt comfortable sending me referrals. When someone sends a referral, it's not only our reputation on the line; it's the reputation of the person who sends them to us as well. It takes only one referral to solidify a positive reputation. When a patient has an excellent dental experience, they often report back to the person who referred them. Once my networking group heard that their clients had a great experience at my practice, the referrals started spreading like wildfire. 
No. 3: Get involved in your community
To establish awareness and credibility, I increased my community presence and involvement. In addition to traditional business-to-business marketing, I sponsor and attend neighborhood events. I reach out to local schools and volunteer to lead dental education workshops for the students and parents. I set up tables at health fairs and open-house events where local businesses are allowed to participate. Even if I don't get a lot of leads on a particular day, or if an event is poorly attended, I always end up exchanging business cards with other business owners and have gained new patients through the resulting referrals.
No. 4: Choose marketing events that suit your lifestyle
My husband and I are restoring a 1978 Pontiac Firebird Trans Am, just like the one from Smokey and the Bandit. We participate in a car show that attracts more than 600 people every Saturday at a nearby shopping plaza. Our car evokes a lot of nostalgia in people who grew up in that era, and it's unique, so a lot of visitors approach us at the event. Since I was already attending the show every week, I decided to become an event sponsor. I set up a marketing table next to our car, which has exposed my practice's brand to hundreds of new people who live within 10 minutes of the office. While not everyone I meet in this way makes an appointment immediately, it serves to plant the seeds for them to visit the practice in the future and keeps my business top of mind if one of their friends mentions needing a dentist.
No. 5: Customize marketing efforts based on your patient demographics
I study the foot traffic around my office and engage in marketing efforts during peak hours. My office is located next to a church, and churchgoers often park in front of my office because the main parking lot is full. Looking for a win-win, I set up a table in front of my office to hand out coffee, donuts, and office marketing materials. Some people aren't even aware that there is a dental office in that shopping center, while others are happy to be able to put a face to the name. People are excited to be able to meet and speak with their potential future dentist. I learned that, as the business owner and face of the practice, it is so powerful to be present at these events and not outsource the marketing efforts to other team members. 
No. 6: Get social and ask for reviews
Patients rely on social media reviews to help them decide if they want to make an appointment. Taking control of your online reputation from the beginning is much easier than trying to repair it after receiving negative reviews.
As I'm walking my patient out, I like to ask, "Was there anything else I could have done to make this experience great for you?" Usually the patient will respond with something positive, such as, "No, everything was fantastic. Thank you!" At that point, I ask the patient to write a review for the office. It's never an easy ask, but patients are usually willing to do it once we explain how impactful it is. Whether patients end up doing it or not, asking is a good habit to establish. This approach can also help identify any problems and give us the opportunity to rectify them, potentially preventing negative reviews.
---
BIANCA VELAYO, DMD, is a 2015 graduate of Tufts University School of Dental Medicine and the owner of Green Valley Smiles Dentistry, a PDS-supported practice in Henderson, Nevada. She serves as a subject-matter expert for the PDS University–Institute of Dentistry.