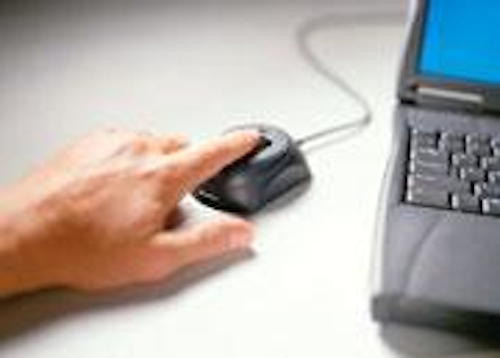 This month, "New Tech" makes its debut as a regular supplement to Dr. Feuerstein's column. This exciting addition will feature the latest in high-tech products and services for the dental office.
BioTouch USB 200 fingerprint capture device from EagleSoft. This de-vice adds a unique security feature for the dental office staff. This digital fingerprint will eliminate typing passwords and will add another level of security of the users. A designated finger is placed in the device and the network is launched. This also adds another HIPAA compliant layer to the EagleSoft product line in the new version 10.0. Information is available from Patterson Dental at (800) 328-5536.
Smile Reminder™ patient communication service. More patients depend on cell phones, pagers, wireless PDAs, and email for immediate contact. In fact, according to CNN, 43 percent of homes in the U.S. use cell phones as their primary phone. Smile Reminder is a service that allows dental offices to contact their patients almost immediately using text messages to any of these systems. Appointment confirmations, last-minute cancellations or available appointments, premedication reminders and more can be sent right from the front desk. The company will integrate with your practice-management software and can automate confirmations, saving staff time. More information is at www.smilereminder.com, or call them toll-free at (866) 605-6867.
aMac Digital Radiography System. Despite the overwhelming Windows market share, there are still MacIntosh purists around. aMac has introduced a Digital Radiography sensor and software that will integrate with several of the current Mac products. Both software packages aMac General and aMac Endo are built for OS X and runs under all OS X operating systems. aMac was developed with three goals in mind: speedy image acquisition, ease of use, and uniformity. At present the system comes with a USB connected Size 1 sensor, aMac software, a complete RINN holder system, and a two-year warranty. Further information is available at www.ktinet.net