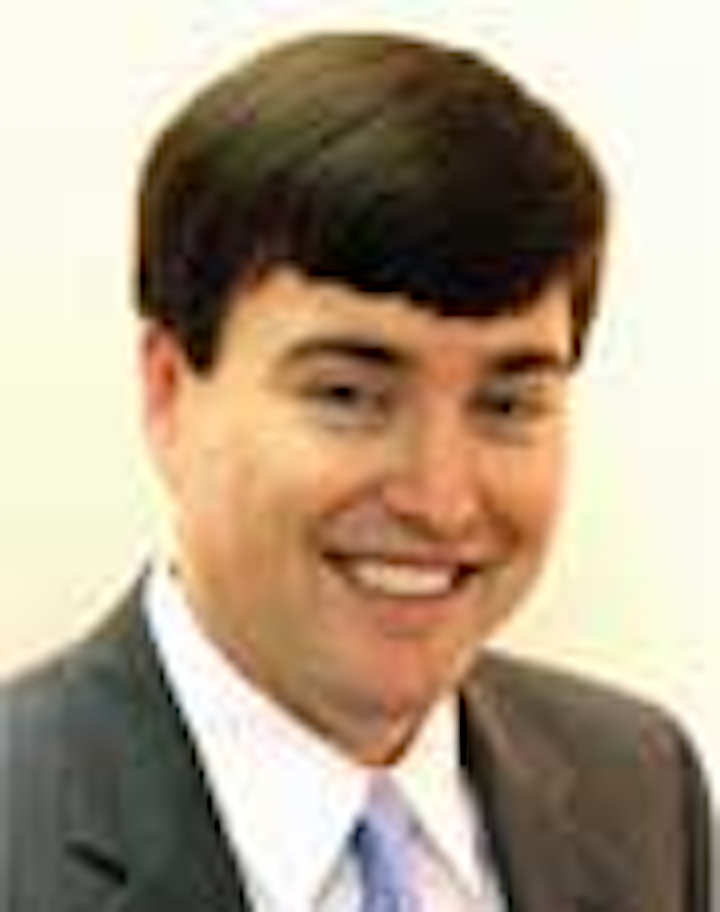 by Chris Griffin, DDS
We live in a world of opportunity. We are basically unlimited in the ways we can practice dentistry or live our lives. One phrase that is almost true in this country is that we are limited only by our imaginations. It would be 100% true except for the one thing that limits us all – time.
Time is the one commodity that is constantly diminishing from the finite amount with which we begin our lives and careers.
Time is of utmost importance in the dental office. If we use our practice day's allotment of time wisely, we can produce enough dentistry to meet our goals easily. However, if we aren't careful, the seconds and minutes slip away, bringing missed opportunities and painfully unnecessary costs.
I know many dentists whose chief complaint is lack of enough free time in their calendars. A closer inspection of many of these dentists' schedules would reveal enough missed time opportunities that they could likely have taken an additional day off from their workweek while keeping their current production numbers intact or increasing them.
If you think that you are not utilizing your time to your advantage, there are a few places to look first and a few questions to ask yourself.
1. Are you consistently able to diagnose and work in same-day dental services?
If the answer is NO, then there is a hole in one or more of your practice systems. No matter your diagnosis style, there is a way to efficiently move a patient from the point of not realizing the existence or severity of a dental problem to case acceptance. Then, there must be careful navigation through the financial arrangement process. Finally, the logistics involved in maneuvering your staff and space capacity in such a way as to clear a block of treatment time, while not alienating existing scheduled patients is tricky. Same-day dentistry is a minefield of potential problems, but solving those issues will yield nearly unequaled doctor production opportunities.
2. Do you or your staff ever turn down a potential new patient or emergency patient who wants to come in TODAY?
If the answer is YES, you are throwing away opportunities by the bucketful. It is a well-known fact that Americans are becoming less tolerant of inconvenience. To most, the only schedule that matters is their own. It is almost guaranteed that if new patients call your office asking to be seen today and you can't accommodate them, they will just move down the list of providers on the Internet. This is true even if you manage to get them to begrudgingly take an appointment at a later date. This leads to many broken appointments and cancellations, furthering dentists' frustrations with their schedules.
It is also true that patients who can be accommodated and seen today are more likely to be good candidates for same-day service. Please take this question seriously. There are many dentists who don't even realize how many times their receptionists deny those very valuable same-day requests. A side note: It is not always the receptionist's fault if this is happening at your practice. Many times they are all too aware that trying to work in new patients or emergency patients will throw off the schedule, irritating patients and staff and, sometimes the doctor. Please be introspective and honest with yourself about your own stance on this policy and course correct if necessary.
3. Does it stress out you or your staff when there are more than a couple of things going on at one time in your clinic?
If you answered YES to this one, don't feel bad. You are not alone. Dentists are notorious nondelegators in their offices. For any dental office to be successful in working in same-day exams or treatment, precision systems are required for all kinds of things. You need a system for welcoming the patient. You need a system for entering the patient's information properly into your software. You need a system for handing the patient off to the clinical staff. You need a system for quickly setting up the treatment room. You need a system for allowing the doctor to focus on each procedure in front of him/her without having to worry about what else is going on in the office. All those systems require more than one person. Of course, that's enough to stress out anyone, staff or doctor included.
The key to making this work seemingly effortlessly is to have clear policies and systems that have been thoroughly taught to the staff with appropriate training time. It's simply not fair to the staff to ask them to work in unscheduled dentistry each day without a plan to get that dentistry and all the other dentistry that is already on the schedule finished on time. A true action plan is needed if you are ever going to change current behavior in your practice.
One of the greatest stumbling blocks to implementing any new action plan in your office is to put off until another time the things which should be done right now. We cannot have indecision because while we are thinking about doing something, we have already lost some of our precious time. When Alexander the Great was asked how he had managed to conquer the world, he replied, "By not delaying." It is exactly the same with each of us. We are under the same laws of time that Alexander the Great had to obey. If we are to conquer the world, conquer ourselves, or solve a simple problem of management, we must act now and not delay. We must also follow our plan or system if we are to achieve our goals.
What should some of those goals be?
You start off small. Maybe one of your first goals is just to set goals in your office. If you currently aren't utilizing same-day service to the fullest extent, the first step is to define just how much production you are doing in same-day service. Then, try to work in just one or two unscheduled procedures each day for a couple of weeks and compare your production numbers.
If your crown fee is $1,000 and you work in one extra crown or crown equivalent each day for one month (assuming a four-day workweek), that would equal $16,000 in new production that you wouldn't have gotten otherwise for that month. Extrapolated out over the year, that would be an additional $192,000 per year in extra doctor's production. Even if you worked in half a crown per day or its equivalent, you would still see a six-figure bump in production.
Numbers like those cannot be ignored. Add to that the fact that there will never be a more motivated patient than the one sitting right there in your dental chair today, and you can see why the doctors who have embraced this philosophy will never go back to the days of diagnosing, rescheduling, and hoping for patients to return after they leave your office and are confronted with the myriad of reasons not to return.
If you are serious about harnessing the power of time in your practice and becoming more efficient, you need to follow a few set rules.
First, set your goals. You need a production goal and a time goal. Some people decide to get faster and more efficient, but never consider the time involved. I think we all owe it to ourselves to consider taking more time off. For example, you might decide that you want to produce $90,000 while working 15 days next month.
Next, consider what your daily goal should be to reach that mark. In that case, your daily goal would be $6,000 per day.
Then, figure out the systems with which you need the most help to achieve that goal and plan, train, and implement on that one system the next month.
After that, pick one area to systemize each month. Before you know it, your goals will have to be adjusted upward because it will no longer be challenging to hit those targets with your fast, efficient staff and systems.
Along the way, I'll bet you will become a much more efficient dentist with a much less stressful life. If you're willing to admit it.
---
Chris Griffin, DDS, is a solo practicing general dentist, speaker, and author from Mississippi. In 2008 Dr. Griffin founded the Capacity Academy for Dental Production to help train dentists and staff members in efficiency techniques to make their lives less hectic and more stress free. You may reach him at chrisgriffin@thecapacityacademy.com.