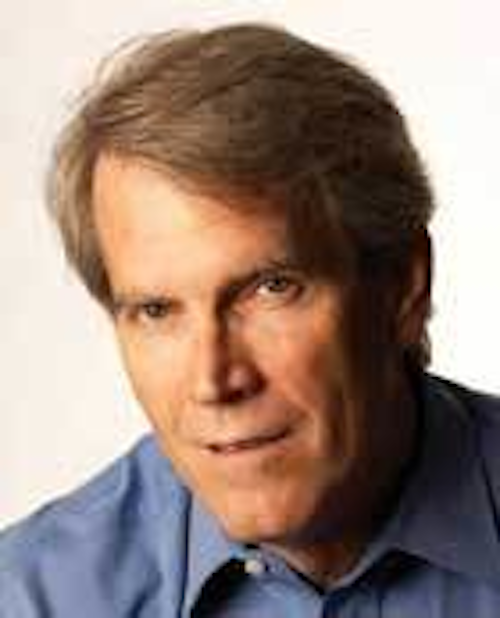 Recently, Kevin Henry, managing editor of Dental Economics, interviewed Steve Ratcliff, DDS, MS, chairman of education at The Pankey Institute, about the bright future of the organization and the changes that are in the works. We share that interview with our readers ...
Kevin Henry: We've heard The Pankey Institute is in a period of transition. What are the biggest changes?
Dr. Steve Ratcliff: Recently there have been three major changes. First, we redesigned our curriculum for 2008. We did this because our constituents told us that they wanted to learn and implement the essentials of the Pankey curriculum faster. They also wanted to have more flexibility to step off of the Continuum course sequence and learn about special topics before going further along the Continuum. And, they wanted more opportunities to spend significant one-on-one and small-group time with visiting "masters." Finally, they wanted us to develop courses that would help their teams learn with them.
Another major change was Dr. Irwin Becker transitioning to a new role as chairman emeritus. Although he passed on chairmanship of the Education Department to me in January, Irwin is a very active part of our teaching faculty. He now has more time to travel, develop Pankey-affiliated study groups, and speak before dental organizations.
The third major change is that Tony Trujillo was appointed CEO by The L.D.Pankey Dental Foundation, and the Institute's executive director of 25 years, Chris Sager, retired in June. The trustees of the Foundation did an extensive search before hiring Tony. Tony spent 21 years as a senior corporate executive at Intelsat, the world's leading satellite communications services provider. As a member of Intelsat's senior management team, he played a key role in the organization's privatization, sale to private equity consortium, and then the acquisition of its second-largest competitor. His human resources, corporate communications and marketing expertise, and branding talent are wonderful assets for the Institute. He's a great listener, team builder, and clearly takes pride in helping organizations flourish through periods of change.
Kevin Henry: How specifically are you changing the Pankey curriculum?
Steve: Starting in January, we will offer a more fluid curriculum that responds to the learning needs of today's dentists. Those attending our courses are allowed the opportunity to design their own learning track in a much more flexible way than in the past. The "Essentials" courses have been created, and the familiar Pankey "Continuum" will be maintained for the next three years as it is gradually phased out. The Pankey Essentials is a series of four courses designed to be taken in sequence, but the participant is able to take several special interest courses before and after each Essentials course, with an increasing number of special courses becoming appropriate as the student progresses through the Essentials series.
For example, after E1, or "Occlusion in Everyday Dentistry," there are numerous learning tracks dentists and specialists can take. After E2, "Bite Splints in General Practice," there are even more options.
We think of the new curriculum as a "learning wheel." The Essentials courses are the wheel's hub. From this hub spokes radiate to areas of special interest. As in the past, all aspects of dentistry are addressed in the curriculum (clinical, behavioral, and financial), and all courses are congruent with Dr. L.D. Pankey's philosophy of education.
The Essentials are not exactly the same as previous Continuum Levels 1 through 4. Each of the Essentials courses has been designed so participants learn more in each course, are better prepared to implement what they learn immediately upon returning to their practices, and have prerequisite knowledge for an increased number of special interest courses. The primary objective of the Essentials courses is to help dentists develop both the confidence and competence to treat their patients in a comprehensive manner that is predictable, beautiful, and long lasting. While redesigning the curriculum, we took into consideration the request of a large number of our participants to add a day to some courses to provide more time for instruction. As a result, participants will have more hands-on experience to help them implement their learning more effectively immediately after returning home.
We've designed the courses so current Continuum participants can blend easily into the new curriculum. They'll move forward without missing course material or having to take more core courses.
Some Essentials sessions will begin on Sunday and some on Wednesday. Having sessions start midweek and end on Saturday is something new for the Institute. We are also adding courses. We are taking a new team development course to Boston in April 2008 and Seattle in November 2008. We are continuing our series of Master's Experience courses at The Pankey Institute in Key Biscayne. Frank Spear, the Magne brothers (Michel and Pascal), and Irwin Becker are scheduled - and we will add to this outstanding list each year.
Kevin Henry: Do you think there is confusion out there about what you teach? A lot of dentists think of Pankey as a place that teaches CR Occlusion and that's it.
Steve: When you look down the list of courses we offer, you see the comprehensive scope of the curriculum. Obviously, we hope the entering dentist will take all of the Essentials plus more courses, but we feel it is our job to advance each participant's vision for all aspects of his or her practice each time the dentist visits us. That's why in each course we discuss the Pankey philosophy and model of practice; we cover the doctor-patient relationship (i.e., behavioral component of practice); we advance the participant's clinical knowledge and hands-on competence in a very systematic way; and we address management issues.
When participants go home, they will be more in control of their practices, possess advanced technical skills they can put immediately to use, be conscious of the trust they need to build with their patients, and will have learned from our visiting faculty how they did the same things in their practices. They'll also have a perspective on balancing their work and personal life. In addition to helping dentists develop relationship-based practices and helping them practice in an individualized, comprehensive way, we focus attention on achieving predictable esthetic dentistry that is optimally functional and long-lasting.
And of course, we teach occlusion. It is one of our greatest strengths, and we believe our new courses will help dentists integrate sound occlusal principles with the newest technologies and techniques we have at our disposal. We know occlusion as well as anybody in the world, and we do a stellar job of teaching that complex subject. Ours is a very practical approach that can be learned and implemented with predictable results. We have the reputation for being occlusion specialists, because that is part of who we are.
Kevin Henry: And now for the BIG question: Why should a dentist go to The Pankey Institute?
Steve: To become a more effective, successful, happy dentist. We recognize that taking advantage of our curriculum requires substantial motivation. We don't offer half-day courses. We offer multifaceted, hands-on experiences that last three days or longer. You might think only established dentists would choose this type of CE, but that isn't the case. Many of our participants have been in practice less than five years. They've heard that The Pankey Institute is where they can learn to create a practice based on what they most value and want out of their work - and that is also highly successful and enjoyable. We have volunteer mentors and affiliated study groups to encourage and help participants implement what they learn. Our operational studies have shown that dentists who implement the Pankey curriculum are much better off financially than those who don't, so we know we have a good thing going. If a dentist is unsure, he or she can attend one of the traveling seminars that we do or talk to me personally (sratcliff@pankey.org).