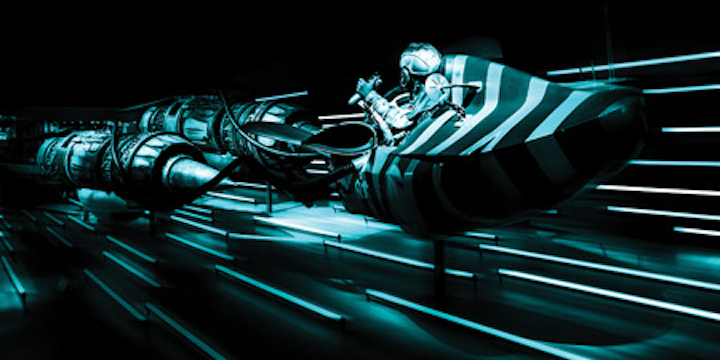 Steven Pigliacelli, CDT, MDT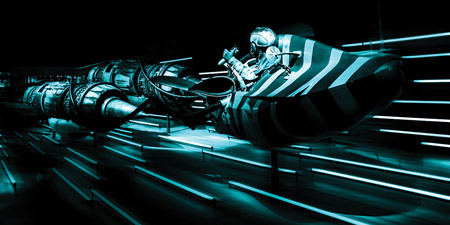 Our industry is aggressively converting to CAD/CAM technology. This seems to be very exciting and promising to the dental industry as a whole. Restorations that used to require many visits appear to require fewer. Those that were challenging or problematic appear to be easier. Where quality was difficult to achieve, accuracy now appears to be guaranteed. And what was expensive appears to be more affordable.
In some ways, all of these statements are true. CAD/CAM technology, like other digital technologies, is a wonderful advancement that enables us to do things we could not have previously imagined. Along with the benefits, however, it has its challenges.
Look at how our lives have changed in the last 30 years. Digital technology has made our lives so much easier . . . or has it? Prior to the 1980s, we used typewriters and ledgers for our bookkeeping and office management. Computers and word processing software promised to make these responsibilities easier and more cost-effective by eliminating the need for carbon paper and streamlining our office systems. And mostly, that promise turned out to be true: We no longer have to manually type all of our invoices and statements, and we can now compose letters, memos, and other documents without those clunky typewriters.
Before computers, however, we did not have to worry about software crashes, viruses, hacking, data corruption, never-ending software upgrades, or the cost of new computers in an ever-changing world of technology. If you were to evaluate the time and cost of continually upgrading modern computer technology, you would be quite surprised about how much more time and money we pay for our present-day office management systems. In no way am I suggesting that we go back in time to pre-1980s technology, of course; I am just suggesting that we keep in mind the investments and responsibilities that are required for adapting to the digital age of dentistry.
For example, while it might seem that digital technologies can do the work for us, experience demonstrates that human minds still need to be very much involved in whatever process we're using.
We all use word processing software. In fact, I am writing this article on a word processing program right now. After writing your report, letter, or email, you use spell-checking software to proofread it. After you use the spell checker, do you just hit the print button? The answer, I hope, is "no." You probably reread the document and confirm that the words changed by the spell checker are the correct ones. Quite often, the software will place the word that it thinks you meant, which is not always the correct word. Grammar is often distorted by the software, as well as capitalization and sentence structure. What we need to accept is that skill is still vital to the achievement of a desired goal. The same principle applies to CAD/CAM technology: Relying completely on the system is impractical and unwise.
Intraoral digital impression systems are on the market today, and what they can do is quite extraordinary in that impressions can be taken with a handheld scanner-no material and no tray. But, once again, these systems aren't magic. First, converting to digital isn't cheaper than using impression material. Intraoral scanners can cost up to $230,000 with expensive yearly service fees. Many of these systems have a per-use dongle fee, and the models can be expensive. Second, and most importantly, the intraoral scanner is not a magic wand. You don't just wave it over the teeth and get a perfect impression. You still need to follow the necessary steps, such as using retraction cord, in order to take the impression. With some systems, powder is required to take the scan. It is safe to say that if you cannot take an accurate impression now, converting to digital is not going to help you. If you take great impressions now and follow correct protocol, you will get great digital impressions with care. Just as with a spell checker, you will need to check your work prior to approving the construction of the model and proceeding with the restoration.
Using CAD/CAM technology for crowns and bridges is also very popular in the industry. Titanium and zirconia crowns and implant prosthetics are constructed via this technology. But, again, it's who is using the technology that is important to consider. Fifteen years ago I was at a dental lab tradeshow where a sales rep for a CAD system demonstrated his system. His sales pitch was: Buy my system, fire your technician, and hire the monkey. This is exactly what is wrong with the mindset of many digital dentistry users and sales reps. Many lab owners did exactly this in their office and hired untrained, inexperienced, low-salaried people ("monkeys") to construct their copings. What is missing from this equation is experience and technique.
A crown and bridge technician who waxes and casts a coping for a standard porcelain-fused-to-metal (PFM) crown understands the need for support to ensure that the porcelain does not fracture. A trained, experienced technician will also address occlusal forces, tooth morphology, contour shape, thickness, and marginal ridge support. In the last few years, there have been reports of fracture in Procera and Lava crowns. All the blame has been laid on these restoration systems. But in reality, there is no such thing as a Procera or Lava crown. However, there are porcelain-fused-to-Procera or -Lava copings. If a "monkey" scans a die, allows the software to do all of the work, and does not address the issues mentioned-producing, in essence, a telescope coping without form, a fracture will happen. When done right, a Lava or Procera restoration can last just as long as a PFM crown. The problem is with the untrained technician who does not do the case correctly.
Similarly, milled titanium implant frames are popular right now, and they can be very cost-effective and strong for hybrid-type bridges. No longer is the cost of alloy or the gold cylinder an issue. But here's a scenario to consider: The milled titanium frame is received from the milling center, and the technician notices a rock. Not many labs have access to laser welding machines to section and weld the bridge. The case is due, so the technician takes a chance and sends the case out. The doctor tries the case in and sees the rock. The case has taken longer to finish, due to the extra time that it takes the milling facility to mill the frame. The doctor needs to insert this case, so she takes the same gamble as the lab and has the frame finished and inserted. How many cases like this have been done in the last five years? How many cases like this will be done in the future? If the lab is just a digital milling center, as many are today, and no technicians work there, how are these issues going to be addressed?
A full-service lab, however, will wax and cast the implant frame. If, after finishing, the technician notices a rock on the frame of the model, he or she will section the frame and solder it to make sure it fits. If the doctor tries it in and sees a rock with the one screw test, the frame will be sectioned and a solder pick-up will be taken. Again, the answer is to use the most sophisticated technologies, along with the expertise of the most experienced technicians.
Unfortunately, many dental schools today do not teach dental lab procedures. How will the next-generation dentist recognize these issues when they arise or know how to deal with them? In many malls today, there are pseudo dental offices for bleaching, and other limited-procedure practices are popping up, as well. How long until dentistry goes the way of shopping mall vision centers? There has always been a tier system to dentistry, with dental practices and labs that privilege quality, versus those that privilege "quantity." Digital dentistry is no different. The choice is yours. Do you want to offer top-quality dentistry or assembly-line dentistry?
Star Wars, the classic 1970s movie, powerfully addressed these issues. In a universe of high technology with spaceships, lasers, and droids-technology far superior to anything we have today-the message was trust the force over technology. What is the force? The force is your own instinct and skills. Using technology may get you where you are going, but using your own skill to fire the technologically advanced weapon is what really saves the day. Today, this message is stronger than ever. We should embrace the new technology, but we must not lose ourselves and let the technology rule us or dictate how we do our business.
---
Steven Pigliacelli, CDT, MDT, is a faculty instructor in postgraduate prosthodontics at New York University. He manages Marotta Dental Studio and directs the GPR and Prosthetic Resident Rotation there, an intensive educational program that focuses on the value of the technician/dentist relationship. He has published in dental journals, and he lectures and performs hands-on demonstrations at study clubs and seminars.