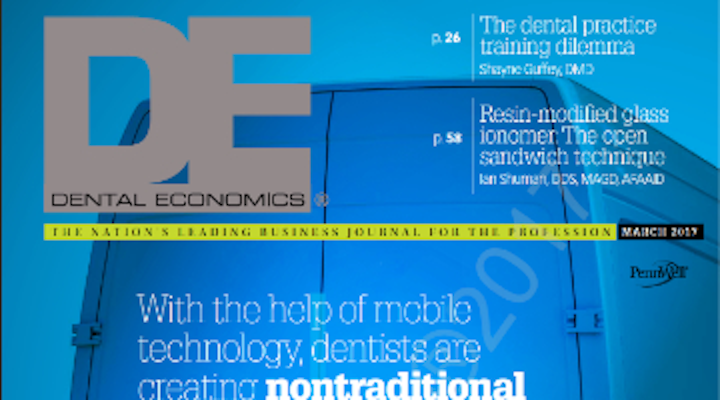 While most practices know the importance of new patients, many do not take the proper steps to ensure they are appointed when they call. Here are battle-tested tips to do just that.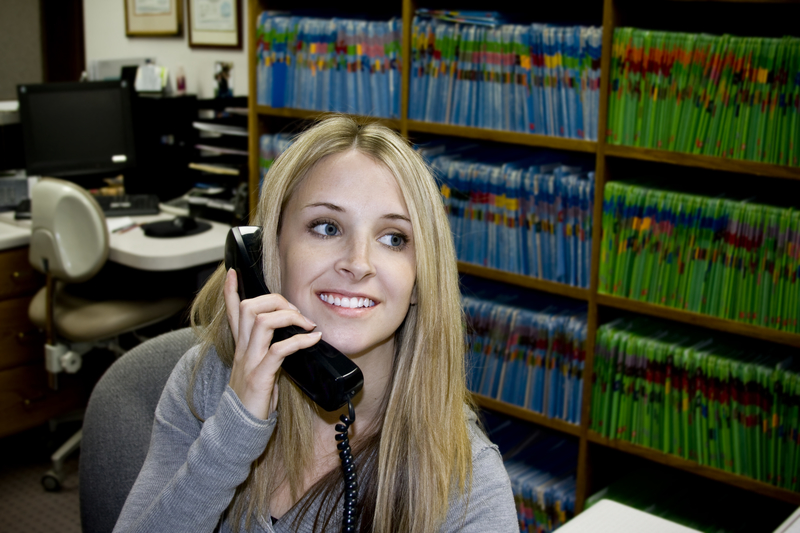 The number one concern for dentists today is not enough new patients. So much time, effort, and money are invested in getting the phone to ring, yet so few dentists measure the results of these calls. Whether you are driving new-patient calls with external marketing, PPO participation, internal giveaways, radio ads, or SEO, the average patient acquisition cost is significant.
Given this expense, shouldn't you measure how many of the new-patient calls that your marketing investment is driving are actually converted into appointments? Every office should be able to answer the following questions.
1. On average, how many new-patient calls does your office receive each day?
2. What percentage of new-patient calls are converted into appointments?
3. Does your office have enough team members to answer all of the incoming calls? How many calls are going to voicemail? A missed call is a missed new patient. Your office goal should be to miss less than 5% of incoming calls.
4. Is your team confidently answering the phones and trained to sell the appointment?
Using phone scripts can increase your appointment conversion rate. Make sure your system doesn't sound scripted; instead it should be used as a guide and a checklist during all new-patient phone calls. The key to using a call guide is being able to control that first call from the patient. Not only does the first call set the tone for the relationship you will have with the patient, but it also sets the stage for future case acceptance.
"Thank you for calling ABC Dentistry. This is Vanessa. How may I help you?" Your office must have a consistent introduction for every call, and you should always end with a question. This will ensure that the patient knows when to start talking, which is critical in our era of cell phones and dead zones.
After the patient has a chance to state the reason for the call, it's your turn to start collecting information. Ask for any details he or she did not already provide: name, phone number, e-mail, referral source, and chief complaint. Although the goal is to keep these calls short, not collecting this data is the same as not answering the phone at all. Always have a pen and paper handy at every phone in case the front desk is unable to pick up a call.
After collecting the information, provide two appointment options, so the patient has two chances to say yes. If the patient doesn't accept an appointment immediately, ask if you can follow up in a few days.
Scripts provide easier training for new hires and cross- training for the staff. If all front desk team members are busy on other lines or assisting patients, the dental assistant can answer the phone confidently and handle difficult questions such as, "Do you take my insurance? I have Delta Dental."
The dental assistant can answer: "We are not an in-network provider; however, we have lots of patients with that plan and they love it here. Of course we'll make the absolute most of your plan! Do you want to come in this week or next week?"
To create opportunities to increase new-patient calls, make sure your office answers the phones Monday through Thursday from 8 a.m. to 7 p.m., during lunch, and on Fridays until noon. If your practice is not open during those hours, consider getting an office cell phone that a paid team member can answer.
After implementing a guided conversation system and team training, start tracking, tracking, tracking! Patients today are more insurance-driven than ever before. In order to gain new patients, it's imperative that your team has the skills to convert calls into appointments.
---
Author's note: For help or more information on how to increase your new patients, contact your local Henry Schein representative or visit HenryScheinBusinessSolutions.com.
---
Jim Philhower, a 28-year veteran of the dental industry, is the director of North America dental sales leadership and development for Henry Schein Dental. He teaches dental teams around the world techniques to help them reach their practice goals. Contact him at (800) 372-4346 or jim.philhower@henryschein.com. Learn more at HenryScheinBusiness Solutions.com.
Vanessa Buchheit has 16 years of experience in the dental field. After success as an office manager, Vanessa joined Henry Schein Dental as a practice development coach. She now provides coaching and systems implementation with a hands-on approach that increases production and reduces stress. Visit 360practicedevelopment.com to learn more. For a free consultation, contact her at vanessa.buchheit@henryschein.com or (855) 801-1125.
More from Jim Philhower:
Looking for new dental patients in all the wrong places
Submitting dental procedures to medical insurance has been voodoo—until now
More from Vanessa Buchheit: