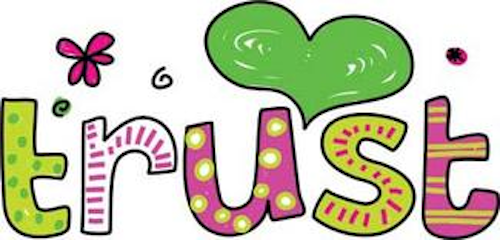 by Rhonda Savage, DDS
For more on this topic, go to www.dentaleconomics.com and search using the following key words: trust, building doctor/patient relationships, patient rapport, patient trust, Dr. Rhonda Savage, listening skills, team skills.
When my four–year–old daughter would question my adult wisdom, many times I would respond jokingly, "Trust me, I'm a doctor!" She would stomp her little foot and say emphatically, "Doctor's got nothing to do with it!" And she was right. It's not about the title … it's about trust! There are two reasons why patients trust you. They trust you because you've taken the time to learn a particular skill, and as such, you are in a position to be an authority figure. For the most part, your clinical skills are a given for the patient. We know our patients don't have the ability to judge the margin of a crown; instead, they judge us and base their trust on perceptions.
Patients build trust based on how they perceive their dentist. Does the dentist treat staff well? Is the dentist warm, caring, and empathetic? Does the dentist have patients' best interests at heart? In the practices we coach and monitor, we find a high number of staff and doctors who are empathetic and care about their patients, but have trouble expressing warmth. This is especially true for doctors because we're scientists at heart. We've spent years focusing on the science of the mouth and teeth, microbiology of bacteria, and the engineering expertise it takes to reconstruct damaged teeth. Our team members have spent years focusing on the importance of collections, scheduling, hygiene treatment, ordering supplies … all the necessary, time consuming, number crunching aspects of the practice that have little to do with warmth.
And yet it's warmth that our patients want. It's warmth that is the invisible quotient of highly successful practices. Having been a practicing dentist for nearly 20 years, I know how difficult this can be for the doctor. We focus on the patient we're treating clinically, yet at the same time, we focus on the next patient, and the next patient. We think about the return call we need to make to the endodontist, and in the back of our mind, we're concerned about the team member with personal issues that are affecting the practice. Our minds dwell on the taxes that are coming due. It's a tough job we face. How can we exude warmth and win the trust of patients when our minds are scattered with the pressures of a business, being a boss, and treating complex restorative needs?
Our staff has the same pressure. How can they take the initiative the doctor wants when they're afraid that if they show initiative and get the job done, the dentist may not like what they do and may get angry with them? How can they efficiently answer the phones, collect the co–pay, process the insurance, and schedule patients checking out, and still present treatment plans and exude warmth? How can they let patients feel that they're the most important person to the practice when they're dealing with 100 to 200 interruptions a day?
The answer to these complex questions is that being a good–to–great, successful dental practice requires a range of "soft" skills such as leadership, management, and rapport building. There are many tools we can use to work on these areas. I say "work" because, like taking care of our mouths, all these soft–skill areas of the practice are ongoing and never ending. Your patients cannot say that because the treatment is complete, they can stop working on cleaning and maintaining their teeth. The same is true regarding the soft skills you should use to build an extremely successful practice. See the suggestions in the box on this page.
A focus on leadership, management, and listening skills will decrease the doctor and team's stress and frustration. There are dentists I speak with who say, "Why can't my staff just do what I want them to do? Why do I need to continuously say the same thing, over and over again? Why do they always wait for instruction instead of just getting the job done?" Unfortunately, many times, the staff doesn't know what the dentist wants.
We have an opportunity to work on our ability to project warmth, communication skills, and leadership. Taking these steps often isn't easy, but the results definitely warrant the effort. William James, a renowned psychologist, said, "It is our attitude at the beginning of a difficult undertaking which, more than anything else, will determine its successful outcome."
Let's apply all this to something we do every day: the new patient examination. The average new patient who comes into your practice doesn't normally visit expecting problems and costly treatment. He or she comes in for a "check–up and cleaning." When we see new patients, if other patients rush us, we have little or no time to build rapport. Patients then feel we don't have their best interests at heart. They may not accept treatment; the first inkling we have of trouble is when they request their records be transferred. How can we change this?
First, consider seeing your new patient in the doctor's second chair. Dovetail the new patient into the second chair to coincide with the restorative treatment of the patient in chair one. Doctors who effectively dovetail two chairs see a number of good things happen:
1 They're not expected to be in more than one place at one time. Remember, if you've booked your doctor to be in two or more places at the same time, he or she will be stressed and rushed and your patients may not accept treatment.
2 The doctor's production will increase by $1,500 to $2,000 per day with the help of a talented second assistant.
3 The dental assistant can set the stage for comprehensive care.
4 The doctor will spend more time with the new patient in the chair (10 to 14 minutes) and will not feel pressured that he or she is keeping the hygienist waiting.
During the exam time, the doctor should focus on getting to know the patient. This means more than a cursory "Hi, how are you? I'm Dr. So–and–so … let's take a look. Are you having any problems?" It's about connecting, which means you establish a relationship based on common ground. If I know nothing about a patient, I ask, "So how long have you lived in the Harbor?" The patient may respond, "I just moved here from San Diego," to which I say, "I lived in San Diego for three years. I was there with the Navy working at the Naval Training Center on Rosecrans Street. Where did you live?" And the connection is made … a similarity, a shared experience. It can be about children, soccer, school, a professional degree. Keep a record in your chart with small details about the patient. Before you put your hands into the new patient's mouth, connect with him or her three times. When the patient returns on a very regular basis, reconnect once. For patients that come in for recalls, reconnect twice before beginning treatment. Do this every time, for every patient.
Develop your listening skills. Aristotle talked about the importance of communication when he divided the structure of language into three areas:
Ethos: The source's credibility
Pathos: The emotional or motivational appeal
Logos: The logic used to support a claim: facts, statistics
According to Aristotle, we are naturally more likely to be persuaded by a person who we believe has personal warmth, consideration of others, a good mind, and solid learning. You can be logical, but without warmth and credibility, patients will not trust their care to you.
There are three key elements to any conversation.
Words account for only 7% of the message.
The tone of the voice accounts for a full 38% of the message. Women are much more sensitive to tiny changes in tone than are men.
Body language accounts for 55% of communication.
The rule is that people believe the dominant message. The very best message contains all three elements. The very best message is one that is synchronized. That's why it's important you turn toward someone, face them directly when you talk to them, listen clearly to what they have to say, and nod and pay attention.
Listening skills build trust, the foundation of all relationships. The more you listen, the more people trust you. The more they trust you, the more they like you. The more they like you, the more they'll open up to you.
Listening skills
Listen by leaning forward, and don't say a word.
Pause before replying. When you pause, it raises the self–esteem of the other person.
Question for clarification, "What do you mean?"
Feed it back, paraphrase in your own words; show you've really been listening.
When we first meet a new patient, we talk to the patient about his or her problems before offering solutions. This all takes time and cannot be accomplished in five minutes during the hygiene appointment. Separate your new patient exam from hygiene time. The doctor should spend 10 to 15 minutes personally with each new patient to establish rapport, be empathetic, talk about the patient's issues and problems, and offer treatment. Unless the patient really understands his or her needs, he or she won't buy into treatment. Your patient must know that you have his or her best interests at heart. The best way to do this is to talk to patients about their needs as if you needed them yourself.
The first step is to recognize and define the problem. The second step is to create need. Hold off in offering a solution until the patient understands what's needed. As practitioners, we often talk in depth and clinically about the fracture, impacted food, bacteria, and infection … without defining the problem in layperson's terms and outlining the consequences if the patient doesn't agree to treatment. To improve case acceptance, work on warmth and empathy, have time for the patient, and define the problem so the patient understands, then offer treatment options. Most importantly, remember that TRUST must be earned! Your goal is to have your patients be your patients for a lifetime, not just a day!
Rhonda Savage, DDS, has been in private practice for 16 years, and is the CEO for Linda L. Miles and Associates, an internationally known practice management and consulting business. Dr. Savage is a noted speaker who lectures on practice management, esthetic dentistry, women's health issues, periodontal disease, communication and marketing, and zoo dentistry. You may reach Dr. Savage at rsavage@harbornet.com.
---

The tools you can utilize to build your soft skills include:
Staff meetings weekly and monthly.
Team training: Take two hours every month. Spend 15 minutes in each department, with you and your team training each other.
Morning huddles: Practices that meet each morning for 10 to 15 minutes are statistically more productive and have a stronger new patient count.
Developing the listening skills of the doctor and team.
Spending time with your patients building relationships.
Focusing on leadership training. Leadership is an ongoing, lifelong effort that is attainable by tackling it each day in small bites.
Think about your emotional needs and those of your team: Are you hungry, tired, sad, angry, or frustrated? It's difficult to project warmth if you don't feel well.