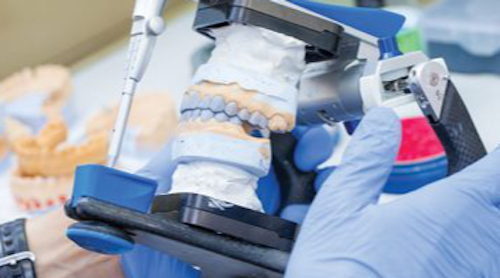 My military-trained dental assistant introduced me to a saying that is now my motto: "One team, one fight." When you think about who makes up your team, do you consider your dental lab and the part the lab technicians play in your fight to deliver consistent and excellent service to your patients?
Now, more than ever, teamwork—both in and out of the office—must be clear and fluid to achieve your desired results. With an increased patient demand for comprehensive care, esthetic results, and prompt services, and a wide-open web for patients to critique your work, excellence is no longer an option but a necessity. So, who better to have on your team than your dental lab?
Times have changed and relationships with our dental labs have evolved. Now dental service organizations (DSOs) use terms such as "buying power" and "leverage" for terms that used to be "relationships" and "partnerships." When I worked in a DSO, I learned what most corporate dental offices seek—lower overhead. They have the buying power of dozens or even several hundred offices and can receive better rates on their products. But when it comes to the final product, do better rates actually equate to better quality?
Just as recent corporate trends in dentistry affect dentists, labs are also being affected. Consolidation is occurring in the lab industry, but more importantly, exportation of services has become commonplace. For labs to keep up with the demand of the industry, they're opening off-site locations in other countries, such as the Philippines, Vietnam, and Costa Rica, where manpower is cheap and regulations are lenient. This plays into the question at hand: Do you know exactly who is on your team?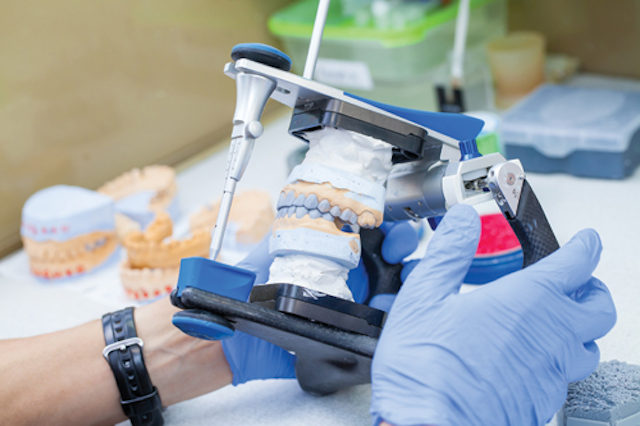 © Starsorokin | Dreamstime.com
Take time to visit your lab
Questions I like to ask my colleagues are: "Have you ever visited your dental lab? Do you know the materials, processes, systems, and people behind their work?"
Early in my career I decided to visit my dental lab. I wanted to know where my work was being fabricated and who was making it so I could wholeheartedly stand behind the products I was delivering to my patients. I also wanted to investigate because I happened to have several crowns that didn't seat, and advice from my mentors was to find a lab that "works for you." Wrong!
Being fresh out of school and eager to learn, I asked the lab to show me 100 impressions at random. I wanted to see the quality of work (all dentists' names were hidden) they received on a regular basis. My mind was blown! I must give credit where credit is due, and also recognize the inherent flaws in the preliminary data that is supplied to the dental labs.
A lab's primary goal is to translate the dentists' provided information into a timely delivered esthetic product. But, what if your definition of these parameters differs from theirs? How are you translating your clinical desires and expectations to them? Is your impression usually mediocre at best? Do you send enough information for them to fabricate your desired clinical outcome?
Find the flaws and fix them
To achieve excellence, one must be able to identify one's flaws and adapt as needed. I visited my lab again about a year later, but this time for four full days. I truly wanted to know the ins and outs of the whole process and how my clinical input translated into the finished product. I was focused on finding the inherent flaws in the system, not because I wanted to place blame, but because these errors were becoming a costly inconvenience to myself and my patients. Here's what I concluded:
1. Lab communication is essential because you are telling a story to someone who has never met the main character. Technicians act as narrators, trying to re-create the story you have told with an impression. Make sure they have a good impression to create their story.
2. If there are too many people translating your work, consistency becomes impossible. You need to create guidelines on your personal criteria with a lab. Most labs are willing to keep these records to meet your uniform expectations, but you must ask for them. Here are some examples: I like heavier contacts and lighter occlusion on all my crowns. I like implants minimal to no occlusion.
3. More times than not, a failed delivery has a point of failure. There is a consistent step where cases fail, such as dye and trim, digital scanning, impression, delivery, and more. Most often it is in the initial workup the lab receives, yet their only goal is to satisfy their consumer (the dentist), and they do not want to disturb you, so they "make it work." But with identification through awareness, a clear majority of errors can be eliminated.
4. Cheaper is not better. Many labs are outsourcing their work these days. Outsourcing leads to many issues, regardless of whether the lab says it verifies quality. You cannot verify quality by looking at an already-made crown. The quality is in the early processes, not the finished product. Do you know what that process entails? You only discover a crown will not seat when it is delivered.
5. What is your remake rate and why? Did you know that most labs track your efficiency rate? Your rate should be below 5% if you are decent and below 2% if you are excellent. Fewer remakes equals less chair time, equals happier patients, equals more ROI, equals happier you.
I have zero arguments to defend the statement, "Overhead is a constant battle." I totally agree. As a current two-practice owner with aspirations to open more, this is a daily battle I face. The argument concludes with: What yields the best result with the fewest remakes and the most consistent quality product?
I am not saying that more expensive is better or that cheaper is worse. I am encouraging you to get to know your lab as a key team player in your fight for success. This may unexpectedly solve a lot of errors you thought were unavoidable. No one else touches your work except you and your lab. Make sure you communicate effectively with each other and that you work as one team for the fight to deliver quality products to your patients. Remember: One team, one fight.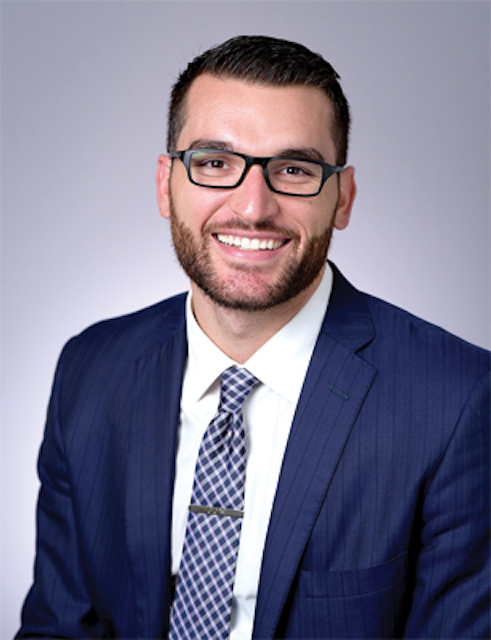 Jason Watts, DMD, is a general dentist and owner of two Watts Dental clinics in Florida. He is a dental consultant and the youngest board member on the advisory board for the Medpro Dental Group, a Berkshire company. Dr. Watts speaks all over the country about trends in the economy, motivational speaking, negotiations, and building success. In 2019 he hopes to launch his newest topic, "The Million Dollar Start-Up!" Follow Dr. Watts on all sources of social media @Jason_Watts_DMD.