3 practices, 3 campaigns, 10 to 200 new patients per month: Proven campaigns for every phase of your practice
These three dental practices engaged PostcardMania to organize mailing campaigns for them. The campaigns have been very successful for each practice, even though they each have different wants and different campaigns.
Feb 1st, 2019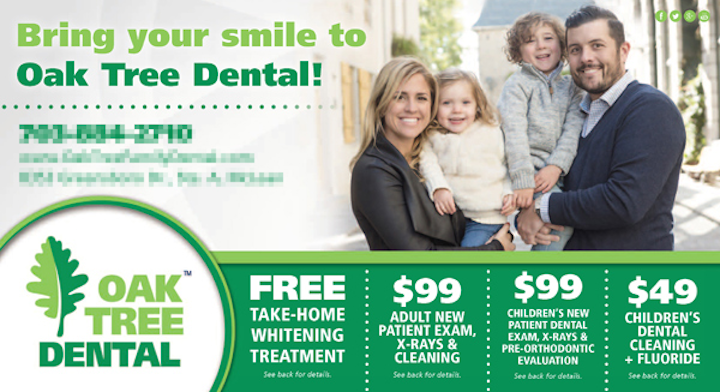 There is no one-size-fits-all strategy for dental marketing or direct mail campaigns. If any click-here-to-buy-now agency tells you otherwise, I strongly caution you to do your due diligence before buying. (Yes, reading Dental Economics counts as due diligence!)
That said, I think it helps to study real campaigns that have been executed well by other practices. This way you can learn how certain factors can affect your outcome—factors such as your mailing list, your mailing schedule, and any offers or discounts you provide.
Now that you know what to look for, let's dig into these campaigns and the results they brought to three very different practices.
No. 1: The 'I need a new-patient boost, maybe 10–15 more new patients per month' practice
In my experience, this is the phase that most dental practices fall into. What kind of campaign does it take to generate a consistent, moderate uptick in new patients? Let's take a look at Oak Tree Dental (figure 1).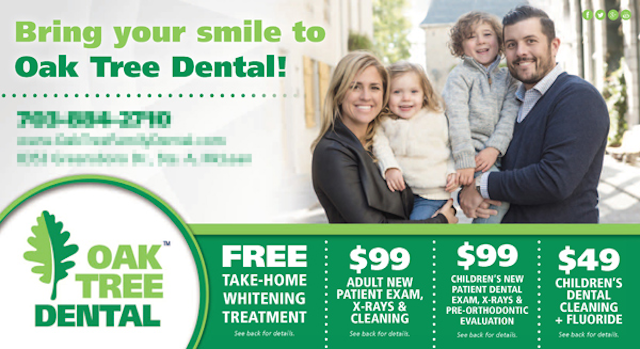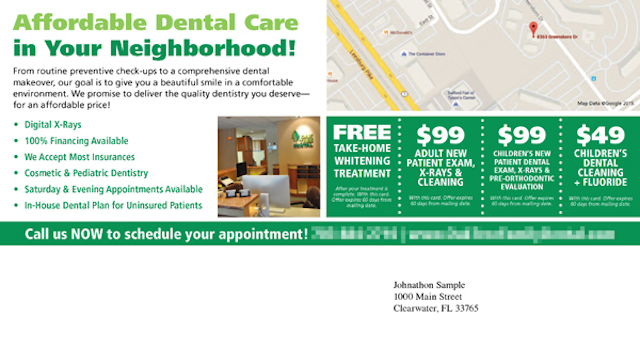 Figure 1: Oak Tree Dental postcard
Campaign length: Six months
Mailing list specs: Two lists of all homes in certain nearby zip codes
Size of mailing list: Roughly 10,000 each
Mailing schedule: 10,000 each month, hitting each list three times
Digital integration: None
Results: 10–15 new patients per mailing (60 total on the low end) with almost a 100% retention rate
A few important points:
• This practice's mailing list was Every Door Direct Mail, EDDM. It's a type of mailing list that can help you save money on postage because it's easy for the post office to sort and deliver. They literally deliver to every single door on a specific mail route.
• Many dentists might cringe at four "coupon-like" offers on a postcard, but this office boasts nearly a 100% retention rate on those new patients. So, consider how often and for how long your practice retains a new patient before you discount a discount.
No. 2: The 'I'm ready for the next level and want to hire an associate, so I probably need two or three times my new patients' practice
In 2018, I interviewed two practices for Dental Economics who found themselves in this situation. For this issue, let's focus on Kevin Tanty, DDS (figure 2).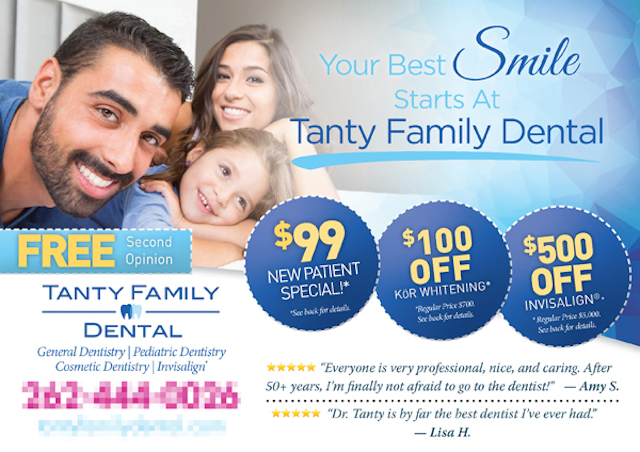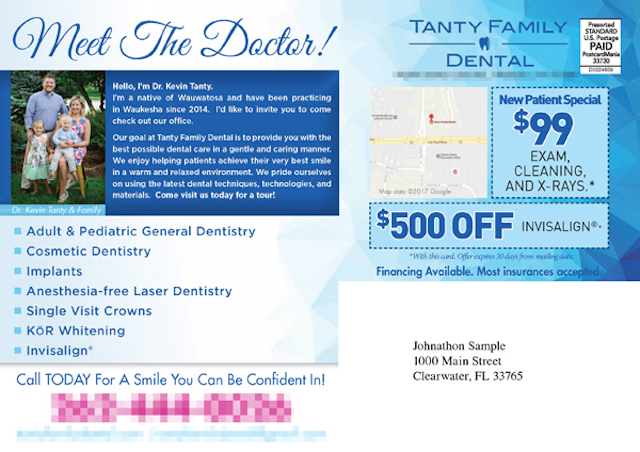 Figure 2: Tanty Family Dental postcard
Campaign length: Ongoing since July 2017
Mailing list specs: Every home on postal routes averaging $60,000 in household income within a radius
Size of mailing list: 6,000
Mailing schedule: 6,000 postcards every month
Digital integration: Google, Facebook, Instagram
Results: Averaging 349% more new patients per month a year after the campaign started, a new associate hired, and a new property purchased that will become Dr. Tanty's bigger, better dental facility
Dr. Tanty knew going in that consistency and repetition would be at the core of his ongoing campaign. We also coordinate his Google display ads, Facebook ads, and Instagram ads, all of which look identical to his postcard to ensure maximum repetition on multiple channels.
Money-saving tip: Dr. Tanty uses another low-budget postage option similar to EDDM called resident/occupant, known as res/occ. (EDDM can be limiting in terms of size, paper weight, and other factors.)
No. 3: The 'OK, I'm talking dental enterprise-level, zero hours chairside' practice
For the ambitious dentist, the sky is the limit. Jason Monroe, DDS, a long-time client of mine, is one such dentist (figure 3). He's the founder and CEO of his blooming dental enterprise, and his full-time job is overseeing its growth and expansion. That means he spends zero hours chairside!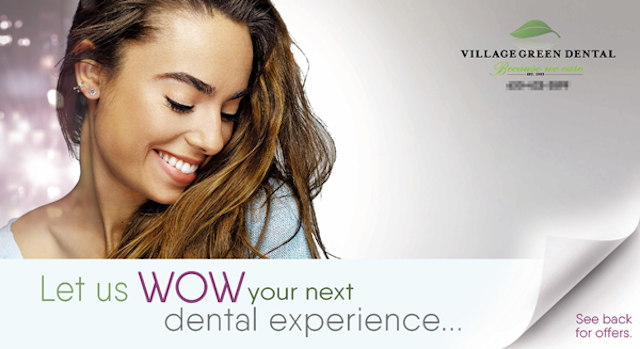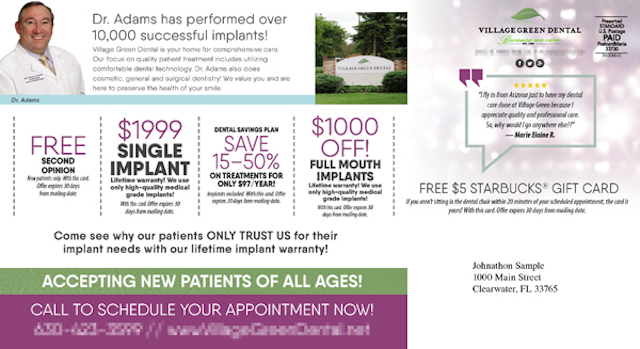 Figure 3: Dr. James Monroe (Village Green Dental) postcard
Campaign length: Ongoing since April 2015
Mailing list specs: Every home on postal routes (res/occ) averaging $50,000 in household income within a radius
Size of mailing list: 45,000
Mailing schedule: 6,000 each week, then 6,000 each month, and currently 7,500 per month
Digital integration: Google, Facebook, Instagram
Results: 200+ new patients per month (more than a 300% increase), three new associates, dentist moved from full-time to zero hours chairside
You can see from Dr. Monroe's mailing schedule that he hit the ground running with his campaign, and it created a surge of new patients. Since his rocket-ride start, he's sustained that growth with consistent monthly mailings.
There you have it! Three very different campaigns that reflect where three very different practices are in their lifetimes. Don't forget: a good marketing campaign offers repetition, while a great campaign is ongoing and scalable.
Author's note: You can learn more about how my company integrates direct mail, Google, and social media ads by visiting postcardmania.com/dental-esb.