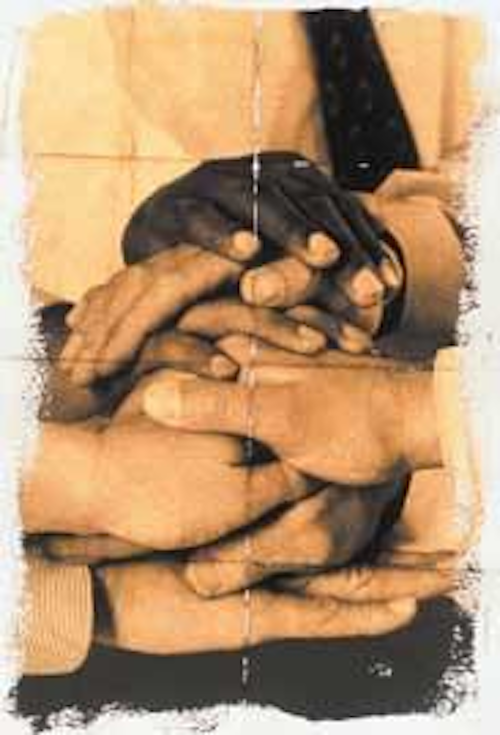 by Jean A. Sagara and Arnold G. Rosen, DDS, MBA
Let's look at an issue emerging in our industry — laboratory consolidation. If it is not a fierce reality today, it surely is poised to become one in the years ahead. Because laboratory consolidation has implications for lab-to-dentist communications, we will share some observations on the subject.
Market-share growth
Buying market share can be easier than growing it. The business world offers many examples of this approach — some yielding good results and some producing disastrous consequences, as many a Harvard Business School case study reveals. When one company buys another, the number of customers increases initially. Top-line revenues, or gross sales, increase simply as a function of consolidated financial reporting. Improved profits will not be automatic, however; they depend upon many factors such as how the deal is structured and the amount of debt being serviced. Almost certainly, profit increases also will depend upon the quality of the leadership following the acquisition. Good management always matters. Profits will improve if at least two cautions are followed: Preserve the unique strengths of the acquired entity, and À Seek only appropriate economies. Financial and administrative systems must be smart; they have to make sense. Increased profits will provide the working capital to support more growth, achieved either organically from within or through additional acquisitions.
Some would argue that consolidation through acquisition occurs as an inevitable stage in the life cycle of any industry. It is how the market creates efficient systems and produces greater value for shareholders. Eventually, it is how the market — at least theoretically — delivers higher levels of customer satisfaction to customers whose needs, desires, and demands change, based on new information and greater access. This is evident today with a dental-patient population that seeks premium solutions from dentists and the dental labs that serve them.
Consolidation criteria and the dental lab candidate
Generally speaking, industries that are ripe for consolidation have a common theme. Typically, they are in "... a fragmented service sector ... with thousands of small, inefficient, privately owned mom-and-pops." (See Service Businesses Ripe for Consolidation: The "Roll-Up" Market, Market Data Enterprises, Inc., www.mkt-data-ent.com.) Here are some other characteristics:
• An industry with a large number of private players
• An industry with significant and continuing growth
• An industry with rapid technological advances
• An industry with few franchises
• An industry with few public companies
Would anyone quarrel with the notion that the dental laboratory industry fits this description? With more than 14,000 dental labs serving no more than 150,000 practicing dentists in the U.S. dental market — segmented into large, mid-size, and small lab sectors — the industry is very fragmented. In addition, mom-and-pop labs are numerous. Very little consolidation has occurred to date. Only a few public companies exist that own and operate dental labs, at least for now. Beyond this, any dental lab faces at least three challenges today:
1. Growth from consumer/patient-driven demand
2. Technological expertise and investment expectations
3. An uncertain customer base; i.e., a potentially declining number of U.S. dentists
The lab industry is large and fragmented in a dynamically transforming industry. Simply on these merits, we might ask ourselves if a case for future consolidation can be made arising from these observable facts.
Competitive factors that drive consolidation
Dental laboratories are facing more challenges as they try to meet the expanded expectations of their dentist-customers. Dentists, for their part, are facing ever more educated and involved dental patients. As a result, labs continue either to specialize or remain full-service labs. Certain boutique labs may have an expertise in ceramics or implants, for instance. Other labs may be equipped to handle a full range of work. Most labs — whether small or large, full-service or boutique — work diligently to meet their customers' needs. Naturally, all labs are committed to their relationships with dentists, but sometimes their commitment is at a price. Their business is both labor- and capital-intensive, as products become more sophisticated and complex to fabricate. To keep up with this technology, lab technicians must be continually trained. More equipment must be purchased. Currently, the job market for labs is suffering from an undersupply of experienced staff. Training technicians on a sophisticated device takes time away from productive output. The technician's hand is still "the most important asset" in the lab, some owners report. In any event, the growing economic cost to the lab owner to overcome these challenges is significant.
Another reality is the simple cost of doing business as the world raises the bar on the use of technology. Smaller labs may have modest revenues, thus more limited resources to invest in state-of-the art equipment. They may find it harder to recruit aggressively or to retain staff. If the owner is the staff, that owner still must keep his or her "expert's edge." For the mid-sized lab, the picture may be different for capital investments. For them, however, finding staff trained in the use of cutting-edge technology is a continuing dilemma. This explains in part why some dental schools are turning to overseas lab fabrication, where material and labor costs are not as constraining. Other dentists may find this marketplace an increasingly attractive alternative to domestic labs as global resources become more widely advertised. The mom-and-pop labs, particularly small labs that are not differentiated in a given product area, are bound to suffer from this foreign competition. Staying competitive in an increasingly technology-driven and skilled, labor-intensive market is becoming more difficult.
Lab-industry leaders in consolidation
With no fewer than 14,000 dental labs in the United States, the opportunity for consolidation remains great. Most of the activity with lab acquisitions is occurring among private labs. A few examples of leading consolidators in the laboratory industry are The Dental Services Group or Sentage Corporation, The National Dentex Corporation, and Dental Technologies, Inc.
Change is inevitable and evident
Dentists have enjoyed a long, respectful, and essential relationship with their labs. Their practices depend upon this primary relationship remaining whole. Indeed, as dentistry moves toward more cosmetic and restorative solutions, the dental lab's importance in the management of patient care will be even more central to clinical success. Until now, the dentist has been the customer for the lab, just as the patient is the customer for the dentist. That triad will not change, but the opportunities for labs to leverage their own standing with the dentist will increase as their market position strengthens. A laboratory's ability to meet the technology, labor, and communication challenges of this new century will benefit from further partnerships, consortiums, and consolidation within the lab industry itself. Small and high-end boutique labs will prosper, just as small, high-end bookstores have survived the onslaught of large booksellers, because they broker high-end service to their customers. So, too, will larger labs, either by remaining independent or joining a consortium or chain of smartly run labs. What seems certain is that the marketplace will change. It is inevitable. Fragmentation will invite consolidation. It has already. Access to capital will influence the mix of equity ownership, because expertise will not only be from the hand of the artistic ceramist, but from technology as well. This is evident already. Dental laboratories will continue to use various strategies to prosper, including differentiation and specialization, or expansion.
Others may turn to consolidation through merger or acquisition. The market creates the opportunity and smart business leaders will make their choice. A new mix of communication partners will emerge. Count on it.