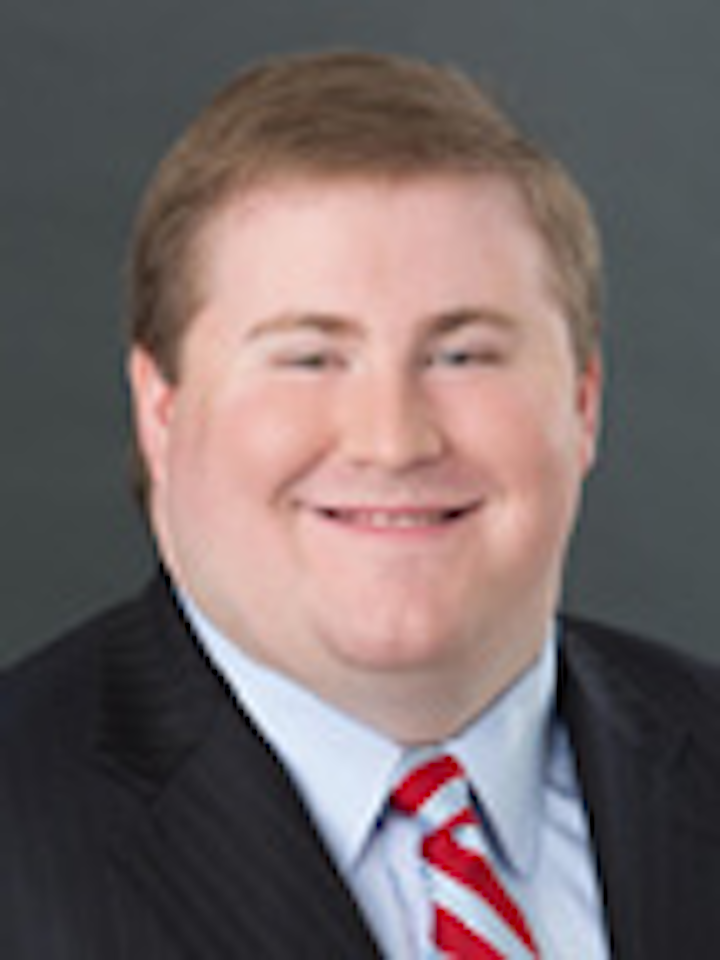 Andrew Tucker,
JD, CFP, CPA


John K. McGill,

JD, MBA, CPA
Part TWo
While many of the tax law changes are favorable for doctors, there are several changes that will negatively impact doctors and significantly shape business planning in 2018. In the second part of this article, we outline the top 10 tax changes dentists must know under the new code.
1. The top corporate tax rate is reduced from 35% to 21% for C corporations, including doctors' personal service corporations. This doesn't necessarily mean that a C corporation is a great idea. However, between dividends and corporate taxes, doctors will pay 36% on top of marginal dollars.
2. Bonus depreciation for new and most used property acquired has been increased from 50% to 100% in 2018. This includes automobiles purchased in 2018.
3. The maximum amount of business assets that qualify for immediate expensing under Section 179 has been increased to $1 million beginning in 2018.
4. The following improvements to the doctor's office building and other commercial real estate now qualify for Section 179 expensing: roofs, heating, ventilation and air conditioning, fire protection and alarm systems, and security systems, beginning in 2018.
5. The new law allows Section 179 expensing for qualified improvement property (including leasehold improvements) made after December 31, 2017.
6. The deduction for income attributable to domestic production activities (Section 199 deduction) is repealed beginning in 2018, and has been replaced with the qualified business income deduction, outlined in No. 7.
7. The new law eliminates any deduction for entertainment and membership dues with respect to any club. However, doctors can still deduct 50% of food and beverage expenses for meals consumed during work travel.
8. The new law limits employee achievement awards to tangible personal property beginning in 2018.
9. Doctors operating as sole proprietors (Schedule C), partnerships, LLCs, or S corporations (pass-through entity owners) that meet certain conditions can deduct 20% of their qualified business income. This practice-related deduction is phased out for doctors whose taxable income exceeds $157,500 (single) or $315,000 (married). This tax break also applies to sideline businesses, including real estate LLCs, which will provide added tax savings for doctors. There will be several opportunities to discuss this topic in future articles.
10. The new law allows a tax credit of up to 25% of wages paid to qualifying employees when they are out on family and medical leave (up to a maximum of 12 weeks), provided that the salary paid to the employee is at least 50% of the wages normally paid. In order to qualify, the practice must have a written policy allowing all qualifying full-time employees at least two weeks of annual paid family and medical leave, and part-timers must be eligible for leave on a pro rata basis.
Editor's note: Part One of this two-part article, titled "Must-know changes for taxes in 2018: personal income taxes," appeared in the May issue of Dental Economics.
---

Andrew Tucker, JD, CFP, CPA, and John K. McGill, JD, MBA, CPA, provide tax and business planning for the dental profession and publish The McGill Advisory newsletter through John K. McGill & Company Inc., a member of the McGill & Hill Group LLC. It is your one-stop resource for tax and business planning, practice transitions, legal, retirement plan administration, CPA, and investment advisory services. Visit mcgillhillgroup.com or call (877) 306-9780.