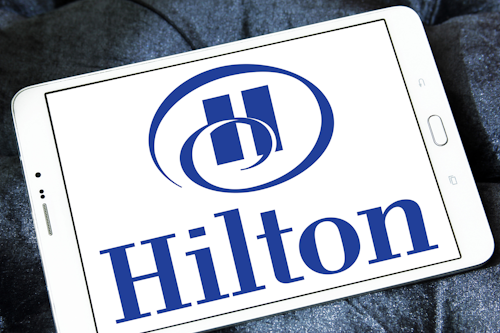 © Mohamed Ahmed Soliman | Dreamstime.com
We know that dental service organizations and corporate or chain dentistry are in a growth phase. Many private dentists worry, or at least wonder, about how this will affect their practices in the future. Case in point: in a survey of general dentists I commissioned not long ago, more than 50% of respondents chose this as their biggest area of concern. 
So, should you be worried? In my opinion, it depends on you and how you run your practice—to be more specific, your practice mission, vision, structure, and how they play out in real-world, day-to-day operations. 
To be clear, I prefer the private practice model. My dentist owns his office. I owned my office. My company works with private practitioners. That doesn't mean that I view corporate offices as evil or horrible. It's simply a business model. Some doctors are happy in these offices, while others look at them as a waypoint prior to phasing into private practice. We're all colleagues—dentists working to help our patients. 
What is corporate dentistry?
What are some of the common denominators of corporate dentistry? (For the sake of convenience, I'll call it that for the rest of this article.) Corporate-owned dental practices follow a strategy that is laid out by executives. Most of them are based on a low-fee, high-volume model. They generally accept all of the reduced-fee plans in their areas. Their costs are lower for supplies, labs, etc., due to economy of scale when purchasing for 50, 100, or 200-plus offices. 
Many of the doctors do not have an ownership stake in these offices, which leads to more turnover—patients may not see the same doctor from one visit to the next. These corporate practices service a segment of the population that likes or can at least tolerate this model. People have a positive or negative opinion about corporate dentistry. But it's just a business model, and most business models that survive in the US are market driven, meaning, if there were no market for corporate dentistry, it wouldn't exist. 
Some patients don't mind corporate offices, some tolerate them, and some don't like them one bit. To that point, I have a client in central Florida who is located across the street from a corporate dental office. Many of her new patients come to her from this corporate practice. Most want more personalized customer service, and they jumped ship to come to her. In this case, corporate dentistry not only does not detract from her practice, but it adds to it. The difference in customer experience highlights the positive aspects of her office. 
Using hotels and motels as an example
Would Hilton care if a Motel 6 opened across the street? No. Why not? Because it's clear to everyone that Hilton is significantly different from a Motel 6. 
Why is this clear to "everyone"? Because the executives at both companies know exactly who they are and who they are marketing to. Want an inexpensive, clean room that doesn't cost a lot? Motel 6. Want a full-service, upscale hotel room with room service and more? Hilton. Both places have beds in which one can get a good night's sleep. But the extras that Hilton consumers receive that they won't find at a Motel 6 are important enough to them to pay more. You could make these comparisons forever—Hilton to Ritz, Target to Nordstrom's, and so on. Consumers know the difference because these companies have decided who they are and what their brands mean. 
When the executives at Motel 6 have their strategy meetings, I bet that the bulk of their focus is on how to cut costs while still delivering a decent product. That's who they are, and that's what a Motel 6 consumer is looking for. 
When the Hilton executives meet for their strategy meetings, their focus is probably on customer service while maintaining a profit. That's who they are. 
Now, what would happen to Hilton if they tried to provide the same level of service they have always provided, but lowered their prices to compete with Motel 6? In short order, they would have to start cutting costs and dropping services or go out of business. 
How does that apply to dental practices?
Let's transpose this concept into a private dental practice. If you try to run a high-end office with an intense focus on customer service, you must charge accordingly. Some consumers will prefer this model, and some won't. If you then start accepting every plan and go on a race to the bottom with fees to "compete with corporate," you'll either lose money (which can't go on forever), work yourself half to death, or face cost-cutting measures. 
This all starts with you. You must decide what you want your office to be. What's your vision? If it's a private practice with great service and middle-to-high fees, you need to be sharp and focused on how you run your office. You need to become skilled in management, marketing, communication, hiring, and so on. It can be done. I see it every day. 
Become an executive who thinks about customer service first, while maintaining a profit. Listen to your patients and then get creative. You have to be pretty smart to graduate from dental school. Use that intelligence to outperform the competition in your area. 
What's the bottom line?
No, you don't need to worry about corporate dentistry. Just do a great job of making yourself different from them and then charge for it!
Now, from another viewpoint, you absolutely must be concerned about the rapid growth of corporate dentistry from a broader perspective. This is not for your personal success, but for the industry as a whole and for patients' access to choices.
With corporate dentistry's growth, retiring dentists are generally offered a better buyout. They scoop up associates and new graduates by offering better starting salaries and benefits. If we sit back and take a "this-has-nothing-to-do-with-me" attitude, we could turn around in five to 10 years and not recognize our profession. 
If Motel 6 bought up all the Hiltons and converted them, then the hotel/motel industry would look a lot different and consumers would have fewer choices. 
But this is health care. Not everyone is attracted to the corporate model. So, my view is that it's up to private practitioners to preserve their own model, whether there's a corporate dental practice threatening your existence not. 
At this moment you might be thinking, "Whatever is little ol' me supposed to do about this?" The answer is: succeed!
Yes. It's that simple. Become a better executive. Grow your practice. Charge fees that match your level of quality and customer service. Pay your staff more. Offer health-care benefits and bonuses. Expand. Add more locations. Hire associates and new graduates who eventually become partners and continue the practice of private dentistry. The dental industry is full of opportunity right now. Remember that corporations are market driven. If dentistry didn't have growth opportunities, corporate dentistry would be a virtual nonfactor, much less be growing. 
Make your practice different from your corporate competitors. Be the alternative. Will some patients complain that you're too expensive? Sure. Will they leave? Maybe. But many won't. We all have stories about the patients who left and returned to the practice six to 12 months later.
In my view, this challenge is bigger than any one practice. It's bigger than any one person. But if each dentist does his or her part to succeed and expand, then the future is very bright for private practice and dentistry.  
GREGORY A. WINTEREGG, DDS, is an internationally recognized practice management speaker and author. After transforming his small-town office into one of the top practices in the nation, Dr. Winteregg joined MGE Management Experts as a partner in 1994. Since then, he has personally consulted and lectured to tens of thousands of dentists. Visit mgeonline.com or call (800) 640-1140 to learn more about MGE and the upcoming calendar of CE events across the US and Canada.