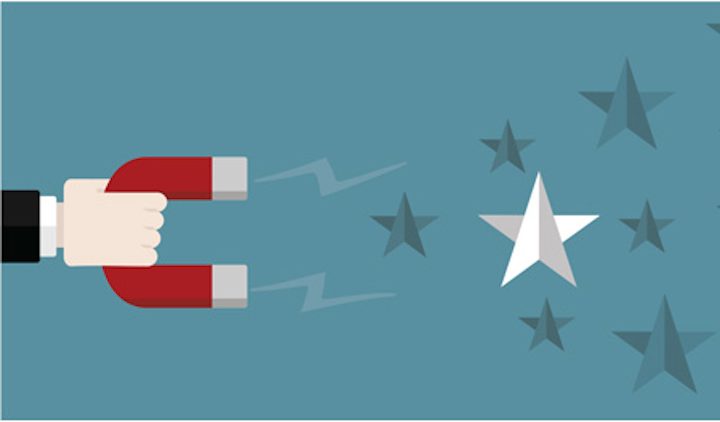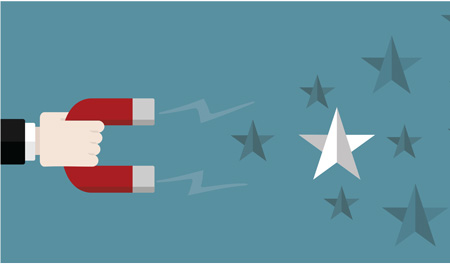 © Evencake | Dreamstime.com
One would be hard-pressed to find a subject more confusing and riddled with false beliefs and differences of opinion than that of dental practice valuation. Even written appraisal reports include a standard disclaimer that states there is no single standard methodology used to value dental practices. I have been valuing dental practices for over 30 years as a CPA, selling dental practices for 12 years as a broker, and teaching top business valuation experts the esoteric art and science of dental practice valuation for over 20 years.
There are two main approaches for valuing dental practices—what I refer to as "academic" and "real world." The academic approach is used when a written appraisal is generated. It includes various scientific formulas that can be defensible in court. Mysticism comes from the appraiser's subjective decisions to include one, two, or three years' worth of numbers, then take an average or weighted average of the years and the various formula outcomes. The formulas include "percentage of gross collections," "multiplier of net income," "component valuation," "capitalization of excess earnings," and even the highly complex "discounted present value of perpetuity formula."i,1
Now let's discuss the real-world valuation approach. In essence, the true value of anything is determined by what a ready, willing, and able buyer will pay for something in the marketplace. Unlike real estate, there is no multiple listing service (MLS) or central database of dental practices that have been sold. Practice brokers have sufficient "comps" and real-life experience to factor into their opinions of what the marketplace will bear for a sales price. Practice brokers are in the trenches of the dental practice marketplace every day working with the supply and demand of buyers and sellers. Based on combining scientific formulas with their years of experience in the art of valuing practices, they have become the masters of determining what a particular dental practice is worth.
As I am both a dental CPA and a practice broker, dentists frequently ask me, "What are practices going for nowadays?" It's a seemingly simple question, but in reality, dental practice values fluctuate greatly depending on a multitude of factors. The most well-known "rough rule of thumb" valuation calculation is to apply a percentage (e.g., 70%-85%) of the previous year's collections. But this serves as only an extremely rough starting point in the valuation.
Dental practices are not identical commodities, and one cannot be substituted for another in the same manner that raw materials, precious metals, real estate, groceries, and other goods can. Each dental practice is unique and has a plethora of differentiating factors that must be subjectively quantified in order to accurately determine its true value.
Even the rough rule of thumb can quickly and easily be debunked. Imagine that two practices have identical annual collections of $1,000,000. Using a hypothetical rough rule of thumb valuation percentage of 80%, both practices would be valued at $800,000. However, if Practice A has an 80% overhead and $200,000 net income, and Practice B has a 60% overhead and $400,000 net income, then Practice B would appear to be worth way more money than Practice A because Practice B is generating twice as much take-home money.
Sometimes the low overhead of a highly profitable practice cannot be duplicated by a buyer. Perhaps a selling dentist is exceptionally frugal or able to successfully run a practice with a less-than-traditional number of staff. Perhaps the seller has very favorable overhead-reducing contracts that are not transferable.
In addition to looking carefully at the expense side, the production and collections must be carefully analyzed. Just because a seller is doing $1,000,000 per year does not mean that a buyer will automatically have a fair chance of producing the same numbers. There are a lot of reasons that a buyer could experience an exodus of patients once he or she becomes the new owner. Determining and identifying those reasons is more of an art than a science. This comes from years of evaluating practices for dental buyers and then following what actually happened to the buyer and practice after the sale.
Even if all of the patients stay for the buyer, the seller's production might be unrealistic for most buyers to duplicate. The seller might have extraordinary speed, do procedures that most of his or her similarly credentialed colleagues don't perform, and have strong selling skills and have every treatment plan accepted. Perhaps a practice is being sold in which not much dentistry is left to be done on the current patients.
Fortunately, most of the time, the numbers do not go down or stay flat for buyers; they actually go up! Dental practice buyers are typically much younger than sellers these days, and they are performing a wider range of procedures in-house rather than referring those procedures to specialists. Young buyers also have an advantage because they are generally more tech savvy and better at marketing.2
Additionally, a good office lease is critical, and the value of a practice can be decimated without an adequately transferable office lease. No buyer wants to suffer a spike in rent or find themselves out on the street without an office to treat their patients. But it happens!
There are many other factors that must also be considered, such as location, equipment, appearance, staff, longevity, reputation, patient mix, procedures performed, growth trend, parking, visibility, and more. Determining each factor's effect on value is not scientific and requires a tremendous amount of relevant experience on the part of the appraiser.
The likelihood of the production and profitability continuing for the buyer is actually more important than the current numbers. Being able to identify that likelihood and quantify its effect on a practice's value is a difficult task that requires many years of experience.
In summary, determining the true value of a dental practice is an art and science involving a plethora of practical considerations.
Note
i. The Discounted Present Value of Perpetuity Formula:

References
1. Climo T. The 4 methods of valuing dental practices: Part 1. Drbicuspid website. http://www.drbicuspid.com/index.aspx?sec=ser&sub=def&pag=dis& ItemID=315859. Published June 9, 2014. Accessed March 15, 2016.
---
Ken Rubin, CPA, PFS, has been helping dentists improve their practices for 30 years. He is a frequent author and lecturer, and he is the cofounder of the Academy of Dental CPAs (ADCPA). His CPA and business advisory firm, Ken Rubin & Company Dental CPAs, helps dentists with practical and proactive advice. As a broker, Mr. Rubin has helped hundreds of dentists successfully transition their practices during the past 12 years. He teaches a course to business valuation specialists at the California Society of CPAs on dental practice valuation and is a courtroom expert witness on the subject. He can be reached at (619) 299-6161 or ken@kenrubincpa.com. Visit his website at KenRubinCPA.com.