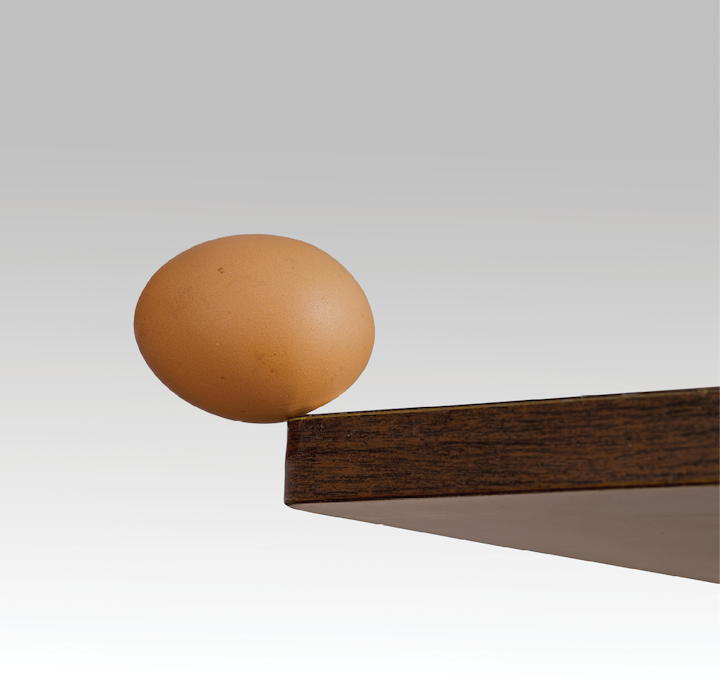 © Sarah2 | Dreamstime.com
After its release in November 1986, John Feinstein's book A Season on the Brink: A Year with Bob Knight and the Indiana Hoosiers topped the New York Times best-seller list for 16 weeks and remained on the list for six months. It was a story that included professional highs and lows for one of basketball's most mercurial, if not genius, coaches. What's interesting is that 30 years later, even among non-sports fans, people are still curious about Coach Knight's story.
Perhaps the curiosity around Coach Knight and the 1984–1985 season persists because so many people identify with the struggle. Observing a successful professional demonstrate excellence in one aspect of life, while also exhibiting what feels like uncontrollable or unintended failure in another aspect, is fascinating.
This struggle was also evident in a plea I recently received via voicemail from Dr. Cheryl.
She told me she had been restless for weeks on end, so instead of sleeping, she searched online for potential solutions. Dr. Cheryl had reached the financial brink—the line between being a highly respected dentist and her family's financial reality. That reality had veered so far off track from her expectations that anxiety was keeping her awake at night.
My many years of experience, through a variety of economic boom and bust cycles and changes within the dental profession, have taught me that Dr. Cheryl's arrival at the emotional brink of a financial trough is far more common than many people realize. While meeting dentists who have reached the financial brink is not uncommon, learning the story about how a dentist has traveled from peak to valley is fascinating
. . . every single time.
What's similar between Dr. Cheryl's and Coach Knight's journeys is that emotions overcame rational judgment. However, a major contrast exists between Dr. Cheryl's and Coach Knight's paths from summit to valley. Dentists can follow an intentional set of priorities from early career throughout retirement to avoid encountering the financial brink, whereas Coach Knight could not follow a process that would contain his highly volatile emotional outbursts.
Dr. Cheryl's story
Examining more of Dr. Cheryl's story sheds light on how dentists can avoid the financial brink and instead maintain confidence and clarity about the financial path on which they're traveling.
Thousands of dentists can relate to Dr. Cheryl, who is in her early 40s, because her story is not unique. As an associate, she worked very hard to pay off her student debt within 10 years of graduating. She is married with two children—one who has special needs—so the cost of education and support is high. Before their son was born, the couple bought a lake home that they hoped to grow into one day. They bought a boat and two jet skis for entertainment for themselves, family, and friends; after all, the other lake residents had these toys.
Nine years ago, Dr. Cheryl bought a practice that had six employees and was located in a relatively low cost-of-living area, and she was grossing $1 million a year. She compensated her staff well, maybe too well. She built a new office that came in over budget, so Dr. Cheryl funded the excess with $50,000 of her personal savings, which drained most of the family's emergency fund and lowered their investable assets.
Over the past couple of years, each month generated a flat to negative trend on their financial balance sheet, with inflows barely covering outflows and taxes. The stress became unbearable. This high-income-earning, brilliant dentist should not have been in this predicament, yet somehow, she was. The only certainty Dr. Cheryl felt was that she and her husband could not continue living this way. The only person who has provided recurring financial advice to them is a commissioned agent, though the family has periodically talked to bankers and an accountant.
The diagnosis is that Dr. Cheryl and her husband were victims of "leftover syndrome," saving whatever was left over at the end of each month. The cause was the omission of a comprehensive financial strategy that integrates practice and personal priorities. Without intention, this husband and wife placed spending as a priority over saving, even though they had said they wanted to save. Their reliance on several different service providers resulted in their receiving guidance that stayed within each professional's specific silo, namely insurance protection and tax preparation.
No one, the couple included, stepped back to consider that all financial decisions have ramifications in other areas of their financial life. Instead, they processed one financial transaction at a time, independent of consequences. They didn't feel their lifestyle was extravagant, so this conundrum developed over an extended period of time. Their only intentional goal morphed into the leftover syndrome, though not much was left after paying big expenditures, such as mortgages, staff wages, taxes, equipment loans, water toy loans, education, and entertainment costs.
What could Dr. Cheryl do?
The solution, which is ideally introduced as a strategy for preventing leftover syndrome, is to establish a comprehensive financial strategy that covers the practice and personal circumstances. Recurring steps are to implement, monitor, and modify the plan for the indefinite future.
While practicing dentists can self-direct many wealth strategies and tactics, very few can proficiently cover every area. With that approach, the chances for reaching a financial brink are extremely high. Most dentists rely on a combination of their own planning plus isolated or transactional help in several areas, which is what Dr. Cheryl did. For example, contacting a lender to inquire about options for purchasing equipment in the practice can lead to a loan. But the lender will not ask how that loan payment will impact the dentist's ability to save toward priorities, how it fits into an overall cash flow plan, or focus on whether the interest is tax deductible.
Such transactional and isolated help is what makes Dr. Cheryl's story such a common one in the dental community. The probability for reaching the financial brink is far too high. Dentists who establish a true strategy for accumulating, managing, and distributing assets, with the help of a comprehensive fiduciary advisor, very rarely reach the financial brink. With a broad set of priorities at the forefront of this vision, supported by strategies to optimize each aspect of financial life, dentists can have clarity and confidence to focus on their patients, families, and hobbies.
While those who walk the line between genius and madness like Coach Knight are fascinating and on track to start over at age 45 (or 50 or 55), those who function with clarity and confidence are prosperous. The relatively small number of dentists with financial clarity, confidence, and prosperity will not become the subject of a best-selling book, though maybe they should. Now that would be a fascinating story.
ROB ZILIAK, CFP, is chief experience officer at Buckingham Strategic Wealth, a comprehensive wealth management firm with a niche practice area that focuses on financial solutions for dentists and their families. Through a holistic, evidence-based approach to strategic planning, Buckingham helps dentists connect their finances with their values to realize their most important goals. The firm also offers ADA CERP-recognized continuing education courses for dentists. To learn more, visit buckinghamadvisor.com or call (888) 470-3064.