It's time: Get inspired to overcome your personal and practice challenges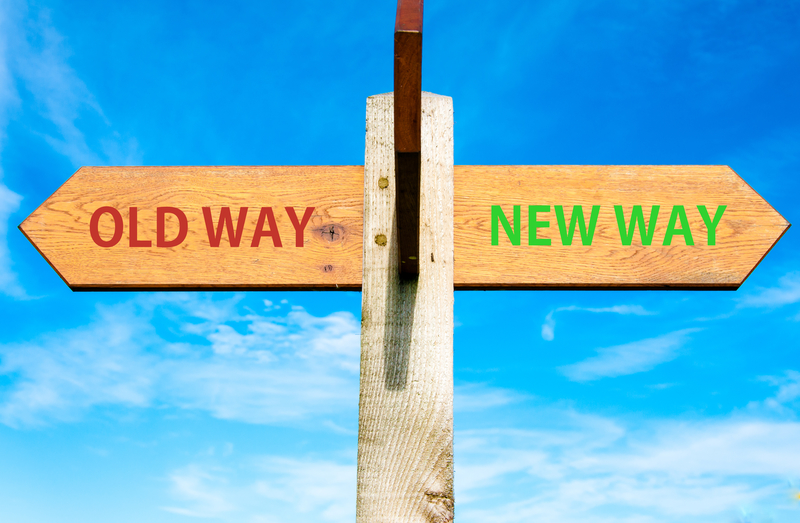 Sometimes dealing with life and practicing dentistry leaves you feeling submerged in hot water. Sometimes it gets so hot your mind wants to let out a loud shriek, like a morning tea kettle on the stove. Boiling water can turn an egg hard and a potato soft. The same is true for you.
We all have personal and business challenges to manage. It is part of the game of life. These circumstances don't define you; it matters instead who you are in the face of these challenges. I want you to write down your three biggest challenges, personal, or professional. You get to choose: are you a victim or victor? Let's look at some challenges so I can show you what I mean:
• Facing bankruptcy? Give up and lose everything, use it to teach yourself how to run a successful business, or go work for someone else.
• Dealing with addiction? Lose your family, friends, business, and dignity, or learn ego-deflation and live a peaceful, fulfilling life.
• Belittled and physically abused as a child? Forever carry the burden, or seek help, learn compassion and forgiveness, and create a safe space for all people.
• Struggling with the Great Recession of 2008? Lose investments and think you can never rewire (the new-school term for retire), or use the wisdom to build an enterprise that triples your income while working less.
These are examples of personal and societal circumstances, all of which I have experienced. Let's add the rising cost of doing business, the reduction of insurance reimbursement, and the corporate dental elephant in the room. Got the picture? Ready to be a victor? Let's get crackin'.
The three steps to being a victor are awareness, radical acceptance, and purposeful action.
Awareness
Call this "wide eyes and open ears." The problem doesn't go away until you understand the lesson. Pushing blame on people, places, and things makes you lose total power. When you point a finger, there will always be three pointing right back.
If you see that all results begin with you, then, and only then, will you achieve your dream of getting your patients healthier, having a balanced lifestyle, and creating a thriving practice. Don't jump to the next step until you understand that the team member you are blaming is the one you hired.
Practice Radical Acceptance
Now that you see that all things are possible and that you had a role in these matters, this is where the rubber meets the dental road. This is the turning point. When you accept yourself as you are (not skinny enough, not enough time or cash, restless, discontent . . .), you accept all people as they are, and you will no longer be living in the past. Now you have a new future, a blank slate with which to create your future, and it's not like your past but because of it. This is where everything becomes possible only because you flipped the victim-to-victor switch. You said so.
Get Into Action
Close your eyes and visualize yourself in five years looking back to today. Write down the specific picture you just created. Get out of the mindset of feeling like you have to know how to accomplish it. I did not know how to quit drinking (my nickname was Party Fresh), run a multimillion-dollar business (I'm a street kid from Jersey), or how to have a long-term consciously created partnership with my wife. It all came from being knocked down and getting back up as a wiser person. No one wins alone. Asking for help, I have learned, is a strength, not a weakness; and my ego and fear of loss were my driving engines of existence.
Find someone your values align with and make what we call a cannonball commitment in the deep end. This is not a dress rehearsal. Picture this as my Joel Olsteen moment of the article. My Nike, "Just Do It." Get out of your way. Trust and allow someone to take you by the hand and lead you down the step-by-step path to your dreams.
Imagine you're driving toward Disneyland with your family in a minivan-or, if you're cool, an SUV-and you see the sign, "Where Dreams Come True." Yes, your dreams can and will come true when you take these three steps. I guarantee it. It's not if it works, it's when and how much. If thousands of dental teams can do it, so can you.
Send your dreams and accomplishments to me at gary@nextlevelpractice.com.
---
Gary Kadi is CEO of NextLevel Practice. He created NextLevel Practice to implement the Complete Health Dentistry business model, where teams willingly embrace and implement change, patients respect their treatment regimens, patients invest in their health, and doctors enjoy practicing the way they envisioned when they graduated from dental school.
Editor's note: Like what you've read? Search "Gary Kadi" for additional columns by this author.