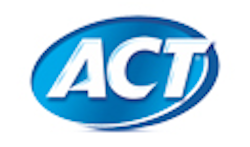 About ACT® A trusted leader in mouthwashes for over 30 years, ACT® offers a broad line of products, including top-selling fluoride rinses for adults and kids, as well as specialty products such as Dry Mouth oral rinse and lozenges. Visit www.ACTOralCare.com for more information.
About Sanofi ACT® is part of Chattem, Inc. a Sanofi company. Sanofi, a global healthcare leader, discovers, develops and distributes therapeutic solutions focused on patients' needs. Sanofi is organized into five global business units: Diabetes and Cardiovascular, General Medicines and Emerging Markets, Sanofi Genzyme, Sanofi Pasteur and Consumer Healthcare. Visit www.Sanofi.com for more information.
Request More Information
Fill out the form below to request more information about ACT Oral Care.
---