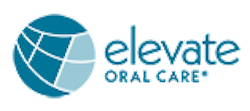 Elevate Oral Care has quickly become the oral health education leader. Our highly trained staff of Preventive Care Consultants will provide timely staff meetings on a range of prevention topics including:
• Motivational Interviewing basics for improved patient interactions
• Advantage Arrest™ Silver Diamine Fluoride 38%
 • The latest Risk Assessment protocols, including the new CDT Codes: D0601 - Caries Risk Assessment - low risk, D0602 - moderate risk and D0603 - high risk
 • Dispensed and in-office therapies for improved patient care and enhanced office revenue, all following American Dental Association guidelines
 • The latest CaMBRA protocols now proven to reduce patient caries risk
 • Patient dry mouth therapies
 • Much, much more....
With new product innovations occurring frequently, you will find educational meetings from your Elevate Preventive Care Consultants to be a welcome addition to your staff development!                       
Request More Information
Fill out the form below to request more information about Elevate Oral Care.
---