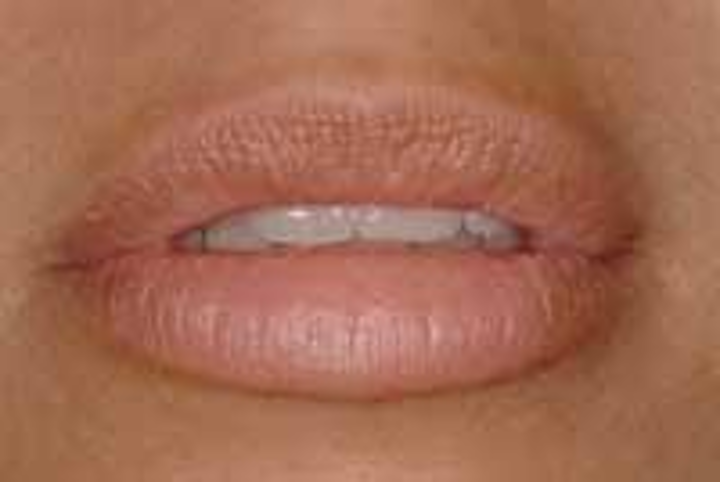 by Steve Ratcliff, DDS, FAGD
We spend much of our day focused on an area the size of a coffee cup. We try to create understanding of that small space for our patients, and how it affects all the structures to which it is attached. Digital photography allows patients to experience the present condition of their teeth, soft tissues, and smiles in ways that cannot be achieved by any other means. It is simply easier and more effective for the dentist and patient to view a digital image than to look into a mirror or wait until a future visit to see processed 35mm slides.
Digital photography gives us instant feedback, the same views as 35mm film, excellent color, and digital files that can be easily stored, retrieved, viewed on a computer screen, shared via the Internet with specialists and lab technicians, and printed for presentation to patients. And, at our fingertips, we have a marketing implement that is limited only by one's imagination.
New technologies bring with them a learning curve as well as challenges. Digital photography might seem daunting with all the terminology and "computeresque" implications. Remember - you have mastered complex technologies and procedures since you were a first-year dental student. This is simply one more tool to put in that first-year instrument kit. In 2004, I decided to write Digital Dental Photography: A Clinician's Guide after I watched many of our participants at The Pankey Institute struggle to learn digital photography. I recognizing the need for a system to teach digital photography. Let's consider some things that will help you get started using it clinically as well as help you build the practice you envision.
As clinicians, we are naturally concerned about making appropriate equipment choices, acquiring the needed technical knowledge, and practicing the how-to procedures surrounding digital dental photography. We are often told that we must educate our patients if they are going to accept treatment that is in their best interests. However, have you considered that educating is not about telling patients what they need? Rather, it is about discovering how they learn best and then speaking to their learning style. Most adults process much of what they learn visually. If you take off your clinician's hat for a few minutes and think of yourself as a "Visual Communicator," you will begin to see the marketing possibilities.
As you use photographs to assist your patients in discovering their oral health conditions, you have the opportunity to teach them about the function of their masticatory system and how its individual parts work together to affect those conditions. You also have the opportunity to communicate the gravity of conditions that need immediate treatment as well as to build support for the healthy and naturally beautiful improvements that can be made. In this way, you are doing more than educating patients and presenting options; you are building trust that leads your patients to make healthy choices. You are marketing optimal oral health and your own ability to create an exquisite result.
By communicating more expertly and accurately with specialists and your dental laboratory via digital photography, you are maximizing the opportunity for achieving optimal results. Predictable technical excellence and naturally beautiful results lead to high patient satisfaction that motivates patient loyalty and more referrals. It also enables you to sell yourself to the better labs. You are building credibility among those dental professionals (including your staff) who influence patients.
At The Pankey Institute, we suggest a post-treatment consultation. This is time set aside to celebrate with patients where they started, how far they have come, and how the expected result has been achieved. Think about how powerful it is to hand the patient a series of images you have printed that illustrate the "before" and "after." We often hear descriptors like "beautiful" and "ecstatic" from patients. The passion of the patient carries forward, and she goes out into the world praising your skills to family, friends, associates, and even new acquaintances - showing them her personal "makeover" photos.
In addition to using digital photography in marketing your practice, you have a cost-effective and efficient means to track your own growth and development as a clinician. Digital images are not just a tool for self-evaluation. They are a tool for learning with your lab and specialists, and for sharing your learning with others via digital presentations.
A rewarding learning process - The instant image in the camera allows you to make corrections immediately. As you "play" and experiment, you have fun learning. If you want to improve an image, simply adjust the camera or view composition and shoot again. There's no film to waste! As you perform daily clinical imaging using your digital camera for diagnosis, treatment-planning, and patient education, you will find yourself becoming quite adept with your equipment and setups.
Commonly, the "photo moments" are fun for you, your assistant, and patient. The fun of photography can assist you and your staff in building a relaxed, "smiling" relationship with your patients. I typically show my patient the images on the camera as they are captured. Later, when they are displayed on the computer or on paper in a "consulting moment," patients become highly interested in the details these images show.
Choosing your camera - Digital cameras come in many sizes and shapes, ranging in complexity from a single button to very sophisticated instruments, and ranging in price from $100 to $5,000. Choosing a camera is dependent on how you will use the images.
Daily clinical imaging can be accomplished effectively and dynamically with a mid-range "range finder" fixed-lens camera that can be adapted to macro (close-up) imaging. If you are comfortable with computers and electronics, you can purchase a camera from a local merchant and adapt the setting yourself for clinical use. For others, photography suppliers package cameras, flashes, and lenses that are ready to point and shoot with minimal preparations. Dental packages that include everything you need (except for mirrors) are priced from $1,300. If you purchase and set up the camera yourself, the cost is $400 to $600 for a quality camera. Images produced with these lower-resolution, less-expensive cameras are perfectly acceptable for communicating with patients and for study purposes. Note that aftermarket suppliers alter the fixed-lens cameras they sell by adding diffusers to the flash systems. The diffusers diminish the intensity of the flash for intraoral images. If you are adapting your own camera for clinical purposes, you can place one or two layers of opaque cellophane tape over the flash. Be aware however, that a homemade diffuser will not provide the same flash quality.
If you choose to excel at intraoral photography, there is no substitute for high-quality "prosumer" digital cameras that function and look like traditional single lens reflex (SLR), through-the-lens (TTL) cameras. They are capable of capturing images with resolution very close to traditional film, and can produce images that only expert critics can distinguish from 35mm film. Dental models of these high-resolution cameras come equipped with ring, ring/point, or dual-point flashes. They have the lens versatility of any SLR camera. With a high-resolution camera, you can make presentation-quality images that can be transferred to print medium.
Image transfer, storage, and viewing - Transferring your images to your computer is accomplished by either directly connecting your camera to your computer using a cable (included with camera), or by using a "card reader" device that functions like a disk drive. A small memory card is inserted into the camera when exposing images, then it is removed and transferred to the memory card reader. When the card reader is connected to the computer, it can be read quickly like a CD. Memory cards come in many different storage capacities. Choose one that has at least 256 megabytes of storage capacity. Most computers sold today are equipped with some type of image or photo software. As with other technologies, these software packages can be simple and straightforward to use. Camera systems almost always have software that provides basic storage and editing functions. They allow you to catalog images, produce slide shows, directly download from the camera or card reader into the software, and do minor editing such as cropping images and modifying the brightness and/or contrast. These features are quite adequate for most clinical photographers. With a short, shallow learning curve, you will be able to display "digital" slides for your own study and for the benefit of your patients. Should you desire to move into much more sophisticated image manipulation, you can use software such as Adobe Photoshop.
Patient presentation and marketing - Making the images and storing them is the beginning. Proactively organizing them in patient presentations and then creating opportunities to share them is key to helping patients discover their dental problems and communicating optimal oral health and esthetic possibilities. In each patient's post-examination conference, many dentists show images captured during the comprehensive examination, and also before-and-after images of other patients with similar conditions. At this conference, you can present 8 x 10 printed images that you have marked with a Sharpie marker to help your patient see what you see. You also may view a digital slide show - produced by you - to assist in teaching your patient.
The post-treatment consultationshould not be skipped. It is a special time for you and your patient to celebrate the health, function, and natural beauty that has been achieved. The presentation of printed "before" and "after" photos, including full-face portraits, is a nice touch for commemorating the journey you have made together. You might consider enlarging the best images, framing and hanging them in your office. Your patient, in turn, is likely to show these to friends and family with laudatory remarks about you - thus enhancing your reputation in the community.
Interdisciplinary team presentation and marketing - Development of your interdisciplinary team is enhanced when you are capable of sharing digital images with notes for study and treatment-planning. There are Web-based software systems such as Team Linx that allow you and your team to post treatment plans, images and radiographs, as well as conference together over the Internet. The accuracy of communication benefits your patient, the treatment plan, and working relationships among all parties. Discussion with your specialists about their preferences and expectations for sharing information and treatment-planning will enhance your reputation. Accurate and complete documentation, including digital images, will seal it. Make a point of calling your specialists to discuss and even document a protocol for working together. If you show your specialists how serious you are about being comprehensive in your care and follow that with exceptional clinical results, they will refer patients who are looking for the level of care and service you can provide.
Communicating with your laboratory: an opportunity for more marketing - Well-exposed clinical images can document numerous details that would be missed by the eyes. While not replacing the written shade map, the use of images can provide a level of detail for the ceramist that cannot be accomplished by written description. Digital photography makes it possible to accurately communicate:
1) shape and surface morphology
2) translucency
3) chroma, hue, and value
Capturing images for shade communication is a precise art you can learn that will make a world of difference to your ceramist in creating the "perfect" shade match. Getting a picture-perfect result comes from detailed input and developing a relationship with your ceramist. Both can be achieved through well-done photography and rapid transfer of your images via the Internet.
How does this market your practice? The best ceramists are among the technical elite, and their expectations for accurate imaging are high. You can earn their attention and respect, and thus their time, for your patients to attain the most exquisitely natural results. Communicating this to your patients enhances your practice in their eyes. In the end, perfect esthetics and function earn everyone's respect.
Developing your "system" of intraoral and extraoral views - Many of the best restorative dentists periodically capture a comprehensive series of images for all their patients. Using this pictorial history, these dentists communicate with patients visually. Together, they discover many important processes, and develop an appropriate plan of treatment and maintenance. This may sound daunting, but if you prepare and train your staff, a complete set of diagnostic images can be done in less than 10 minutes. Many clinicians train their staffs to do all the photography in the office. What a great growth opportunity for an enthusiastic team member! Taking time to photographically document the patient's existing oral condition pays enormous dividends. Case acceptance of optimal treatment plans rises.
A complete series of photos includes frontal and lateral full-face portraits, close-up extraoral views of the mouth, lips-retracted views, intraoral views, special views for evaluating occlusion, close-ups of individual teeth or conditions, and radiographs. As previously mentioned, an additional set of special images should be done for laboratory communication. Digital Dental Photography: A Clinician's Guide, available from the resource center at www.pankey.org, has details about each of these photos, illustrations, and how-to procedures.
Putting it all together - Some people are naturals at figuring out how high-tech gizmos and gadgets work. While I love to fool around with any new electronic toy, I have found it most beneficial to engage in a structured learning environment that helps me put the concepts together. Find a comprehensive course, such as the three-day, hands-on experience at The Pankey Institute, that allows you to immerse yourself in learning about and experiencing the technology. If possible, take a staff member with you to help with integrating all the information to which you are exposed. It will take your practice to another dimension!
---
Dr. Steve Ratcliff is Director of Academic Affairs at The Pankey Institute. He has been involved in teaching since 1995, and has primary responsibility for creating experiential learning environments at The Pankey Institute, especially in photography and occlusion. Dr. Ratcliff may be reached at
sratcliff@pankey.org.