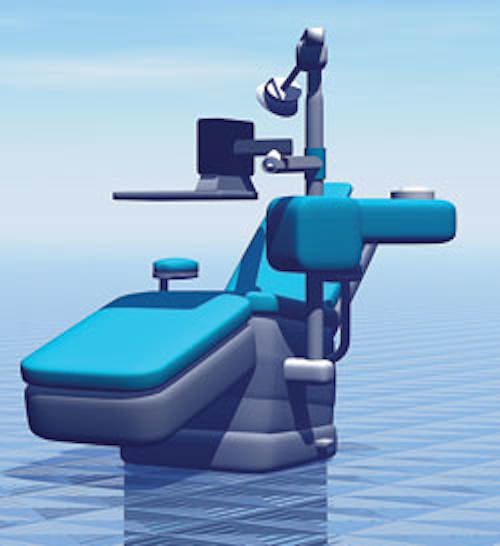 by Rich Rosenblatt, DMD
As a CEREC user for almost a decade, I've had ample time to consider the ways this system, and the materials I select to mill with it, have impacted productivity in my practice. While every dentist must weigh the pros and cons of purchasing a chairside system in the context of his or her own practice and goals, in my experience, it has been an investment well worth making, particularly as the industry continues to refine its offerings in technology and materials.
I first began using the CEREC 3D as an associate in a large practice, where I worked with a very progressive dentist. While we previously had hesitations about the ease of use of the CEREC system, the CEREC 3D brought options to the table that allowed us to visualize restorations onscreen in a way that was easy to understand. After examining the numbers, we determined that the investment would be a good one. With a few simple calculations, we determined we would have to place approximately 10 to 12 posterior units per month to make the system profitable, and we were placing well above that number. Though we knew there would be an initial learning curve, the investment was essentially a no-brainer. We also appreciated the added benefits that a chairside system would offer to patients - specifically our ability to place restorations in just one visit. Considering the busy lives that our patients lead, this was an important selling point.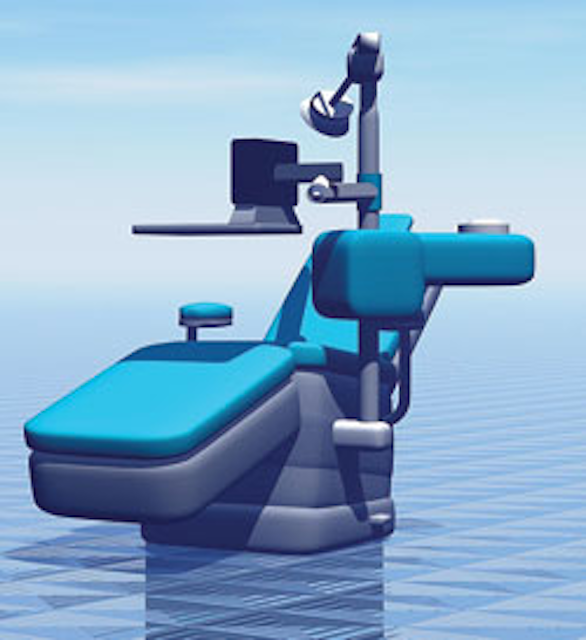 Choosing the right materials
Since integrating a chairside mill into my practice, I've used essentially every chairside block material available. Initially, block material choices on the market included ProCAD, VITA, Sirona blocks composed of VITA's porcelain, and 3M ESPE's Paradigm™ MZ100 Blocks. All of these materials were perfectly acceptable and serviceable for various indications, but when IPS e.max® was introduced, it quickly became a "go-to" material. This block really elevated my comfort level and gave me the confidence to perform chairside milling for the entire mouth.
With so many materials to choose from, dentists must look at the restoration process from beginning to end to truly understand a block's qualities and determine how it will fit into and benefit the practice. Along with the ability to create high quality, same-day restorations, the potential for increased productivity is a major benefit of adopting the chairside milling process. To ensure that you are maximizing these benefits, the material that you use for milling should also be optimized for efficiency. For example, if a block requires excessive steps to mill or fire, it could prevent you from getting your money's worth from your investment in a chairside mill, as well as ultimately hurt your bottom line.
Expanding the potential for efficiency
I recently began to work with a block that helps me streamline my chairside milling process. It provides all of the material benefits I need to maintain the same level of comfort I enjoy with e.max coupled with a high level of efficiency. The block is Lava™ Ultimate Restorative. This chairside block saves time with a fast no-firing process and is made of nanoceramic particles in a cured resin matrix, which helps it mill easily with great edge quality. In my experience, the margins of restorations milled with this material have been exceptional, which is especially helpful on difficult-to-fit inlay and onlay preps or three-quarter crowns. Furthermore, I only need to polish the material for a few minutes to achieve an excellent luster.
Offering additional productivity benefits, this block can be easily adjusted and repaired with composite restorative or combined with composite to achieve certain effects. For instance, I recently placed veneers made with the material on a young patient with peg laterals, and layered in translucent composite during the procedure. While the material needs no staining or glazing, it can still be customized in a way that gives patients lasting esthetics.
This material can serve as a good example of the variety of characteristics that dentists should take into consideration when choosing chairside blocks. Practitioners should consider not only the esthetic and functional aspects most important to them, but should also strive to select a material that will help them maximize efficiency in their practice.
Delegating for increased productivity
Searching for ways to increase productivity with my chairside milling system has also led me to evaluate how I can delegate certain tasks to my staff members to preserve more of my time to carry out procedures. In states where expanded function dental assistants practice, these staff members can do a large portion of the work in a restorative procedure. For dentists whose assistants are not permitted to carry out these tasks, there are still ways to help distribute the workload safely and responsibly. I have found that by training dental assistants to design and mill chairside restorations, I can save a considerable amount of time. By using my staff in this way, I'm able to create a prep in one operatory, hand it off to my assistant to create the restoration, and begin work in another operatory while the restoration is milled.
With the proper attention to selection of the chairside system, milling materials, and office workflow, dentists can see bounds in productivity they may never have thought possible. As I've already had the opportunity to witness, technologies and milling materials on the market continue to evolve and improve. Now is an excellent time to take the leap into the world of in-office CAD/CAM.
Rich Rosenblatt, DMD, maintains a general dentistry practice in Lake Forest, Ill. He has been a CEREC user since 2003. He is a faculty member on Cerecdoctors.com and at the Scottsdale Center for Dentistry in the CAD/CAM division, as well as a CEREC basic trainer for Patterson Dental.