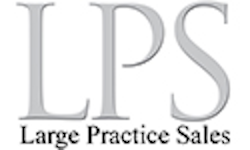 The webcast was originally broadcast on June 26, 2019
and is now available for on demand viewing. 
Register Now!
---
Earn 1 CEU Credit
---
Supported in part through an unrestricted educational grant by:


---
Webcast Description:
Click here to Learn More About:
Why NOW is the time to understand your practice value
What buyers/partners want, what they don't want and why
Sell all or sell part and stay to grow?
Who are the various buyers?
What are real transaction values, not appraised values?
Presented by:
Matt Wilkins
Principal
Large Practice Sales (LPS) 
Matt always knew he would never do well in a 9-5. Instead he's started multiple companies, and stumbled into Dentistry in 2012, cofounding a large specialty DSO. Matt attended Case Western Reserve University Law School as well as obtaining a Masters in Accounting from the University of Arkansas. Married with two bosses at home (wife Morgan & daughter Mila) and counts Spacecamp as one of his fondest childhood memories. Matt Resides on Delta Air Lines.
Register/View